New Grant Program Focuses on Artists Working with Social Change Organizations
New Grant Program Focuses on Artists Working with Social Change Organizations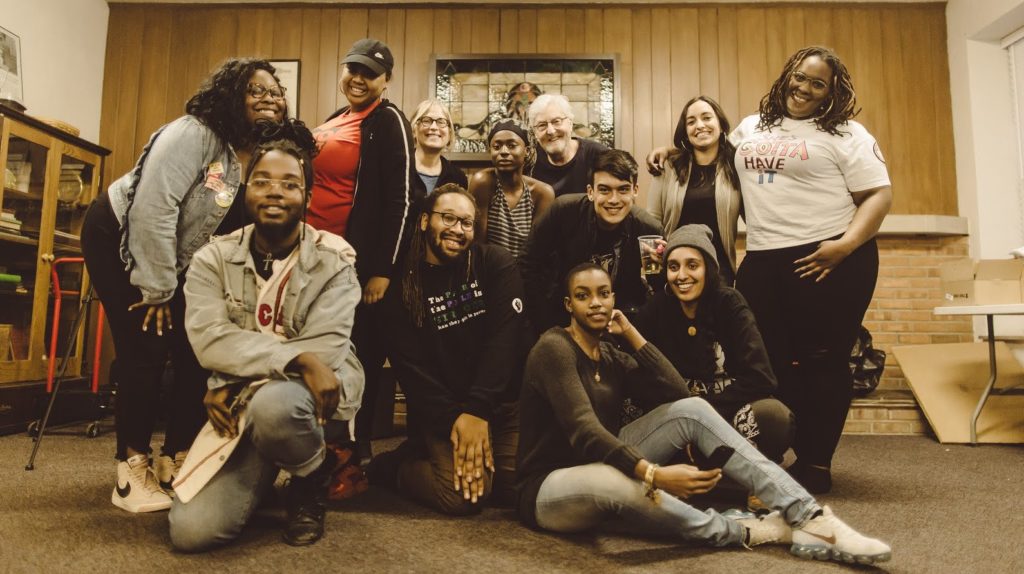 The Arts and Activism (A&A) ColLABoration, a pilot project funded jointly by The CrossCurrents and Compton Foundations to support the work of artists in partnership with organizers and activist organizations, announced five projects that were awarded $30,000 to engage in arts-integrated organizing through themes of democracy, power, and freedom in the United States.
Here are the five projects selected for this new funding opportunity:
The Midwest Cultural Lab, using its story platforms and artists in its network, will create content that mobilize young voters of color in Ohio.
The coloring book of the National Domestic Workers Alliance's campaign, Families Belong Together: Coloring Without Borders, is being distributed to migrant children at the border to help them process their experiences and to families in the US whose purchases support that work.
Forward Together, which works with artists of color and allied organizations to strengthen the effectiveness of movements and campaigns through visual imagery, will expand the Art as Power program, with a specific focus on the fifth annual Transgender Day of Resilience and through its work mobilizing artists in rapid response campaigns.
The League offers media/marketing strategies to musicians and media producers who want to elevate social issues on their platforms. The League will build the Georgia Lab, a campaign centered on Black Women's leadership using cultural engagement tactics.
School of Good Citizenship, a venture launched by the artists duo LigaronoReese, will mount four simultaneous public art installations in Charlotte, North Carolina during the week leading up to the Republican Convention, anchored by workshops on democracy that blend creativity and art with civic dialogue.
National Performance Network (NPN) is the fiscal sponsor of A&A ColLABoration.
Click here for more information.
Image: Midwest Cultural Lab website