Board of Directors
Eleanor Savage, Vice Chair
Jerome Foundation
Eleanor Savage is president & CEO of the Jerome Foundation, which seeks to contribute to a dynamic and evolving culture by supporting the creation, development, and production of new works by early career/emerging artists. Savage has focused much of her work in the field of arts philanthropy as an advocate for racial equity and undoing racism. She is one of the founding members of the Racial Equity Funder Collaborative, a Minnesota-based learning and action cohort focused on furthering equity and justice in philanthropy. She recently authored the collaboratively developed RE-Tool: Racial Equity in the Panel Process, a discussion tool to encourage racial equity in the review and selection process. Savage is a co-chair for GIA's Support for Individual Artists Committee. Previously, she was the associate director of Events and Media Production at Walker Art Center for 16 years. As a queer, civic-minded, anti-racist producer, Savage instigated many community-focused, artist-centered programs in the Twin Cities, supporting artists in all creative disciplines. Savage received an MFA in Arts Management from Virginia Tech and a BFA in Psychology and Theater from Mercer University.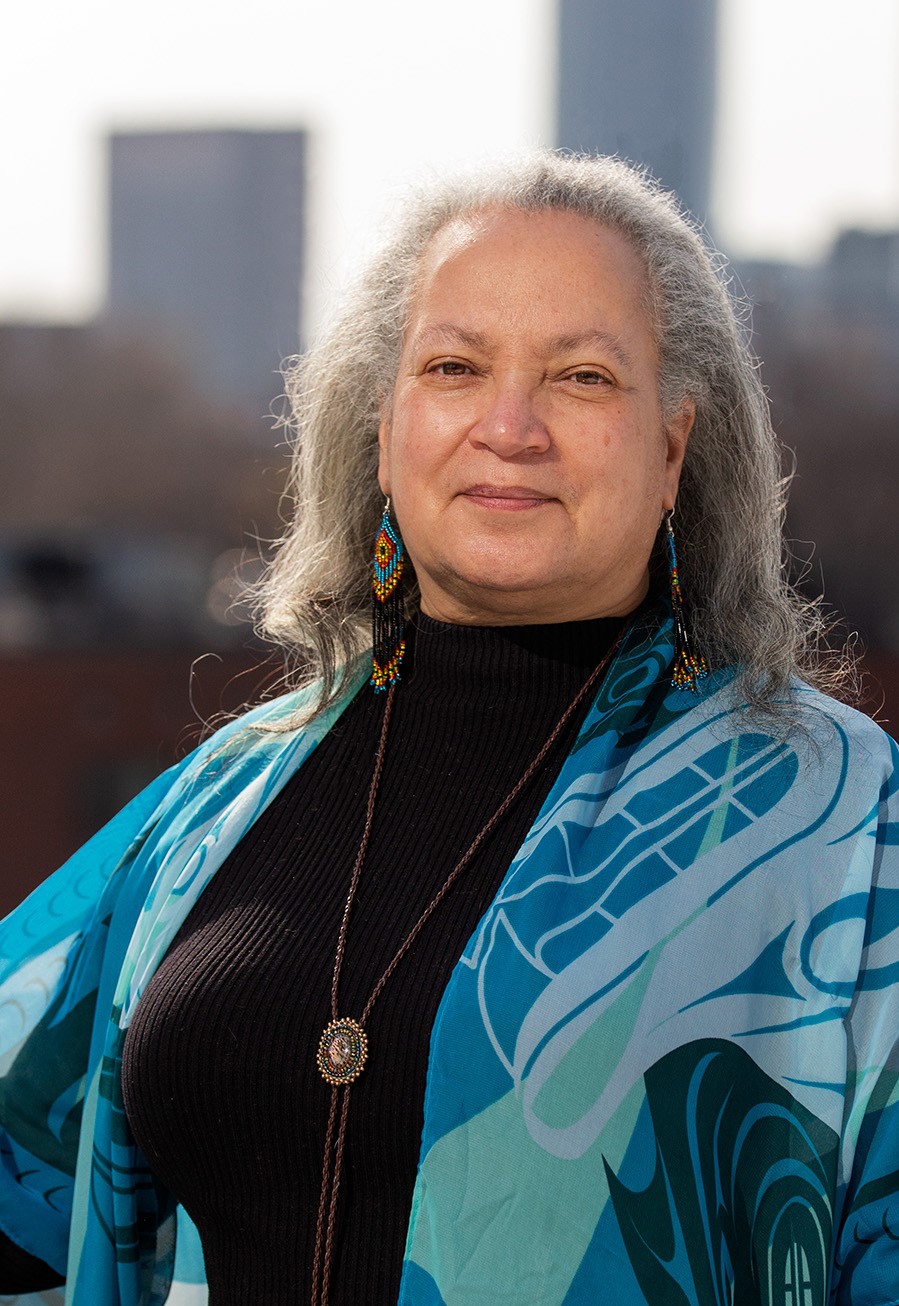 Quita Sullivan, Secretary
New England Foundation for the Arts
Quita Sullivan (Montaukett/Shinnecock) is the program director for Theater at New England Foundation for the Arts (NEFA) where she leads the National Theater Project, supporting the creation and touring of devised, ensemble-based theater. She holds Bachelor and Master of Arts degrees in Theatre from Knox College and SUNY Stony Brook, respectively, as well as a Juris Doctorate from Wayne State University Law School. Before law school, she worked as a Stage Manager at ETA in Chicago and was the first stage manager for ETA's production of Checkmates by Ron Milner, directed by Woodie King, Jr. She later worked at Great Lakes Performing Artist Associates, a not-for-profit artist management office, creating contracts, and managing booking and performing fees for musicians in the Great Lakes area. After law school, she practiced environmental justice law for 10 years in Detroit and Boston. She is a senior fellow of the Environmental Leadership Program and an alumna of the artEquity Facilitator Training. She is also a former Associated Grant Makers Diversity Fellow, the mission of which was to identify, recruit, and cultivate emerging practitioners of color who represent the next generation of philanthropic leaders and offer them training, support and strong community. She continues to work to support equity and inclusion at all levels of theater and grant making. She is a frequent speaker on supporting Indigenous Artists and Land Acknowledgement. Prior to joining NEFA as a staff member, Sullivan was an advisor for NEFA's Native Arts Program. Outside of work, she continues to develop her own artistic talents as a beadwork artist. Sullivan is Of Counsel to and an enrolled member of the Montaukett tribe.
Photo by Jeffrey Lyons Filiault.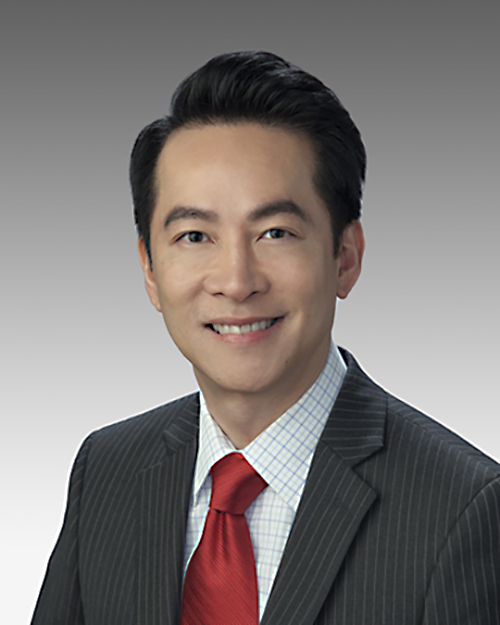 Bao-Long Chu, Treasurer
Houston Endowment
Bao-Long Chu is program director, Arts and Parks, for Houston Endowment. Long directs grantmaking for the foundation's arts and parks portfolio. Prior to joining Houston Endowment in 2015, Long was associate director of the literary-education nonprofit Writers in the Schools (WITS) where he developed his extensive background in literacy, arts, and community engagement and worked in collaboration with a wide variety of Houston-area institutions and organizations, including Art League Houston, Houston Grand Opera, Texas Children's Hospital, and University of Houston Moores School of Music. Long has also written and presented extensively on writing pedagogy, the connection between art and the refugee experience, and non-profit programming. Originally from Vietnam, Long earned a Bachelor of Arts degree in English and psychology from Houston Baptist University and a Master of Fine Arts degree in creative writing from the University of Houston Creative Writing Program. His poems and essays have been published in several anthologies, including The New Anthology of American Poetry: Postmodernisms 1950-Present and From Both Sides Now: The Poetry of the Vietnam War and Its Aftermath. His libretto for the opera Bound, composed by Huang Ruo, premiered in Houston in 2014 and in New York in 2019.
Board of Directors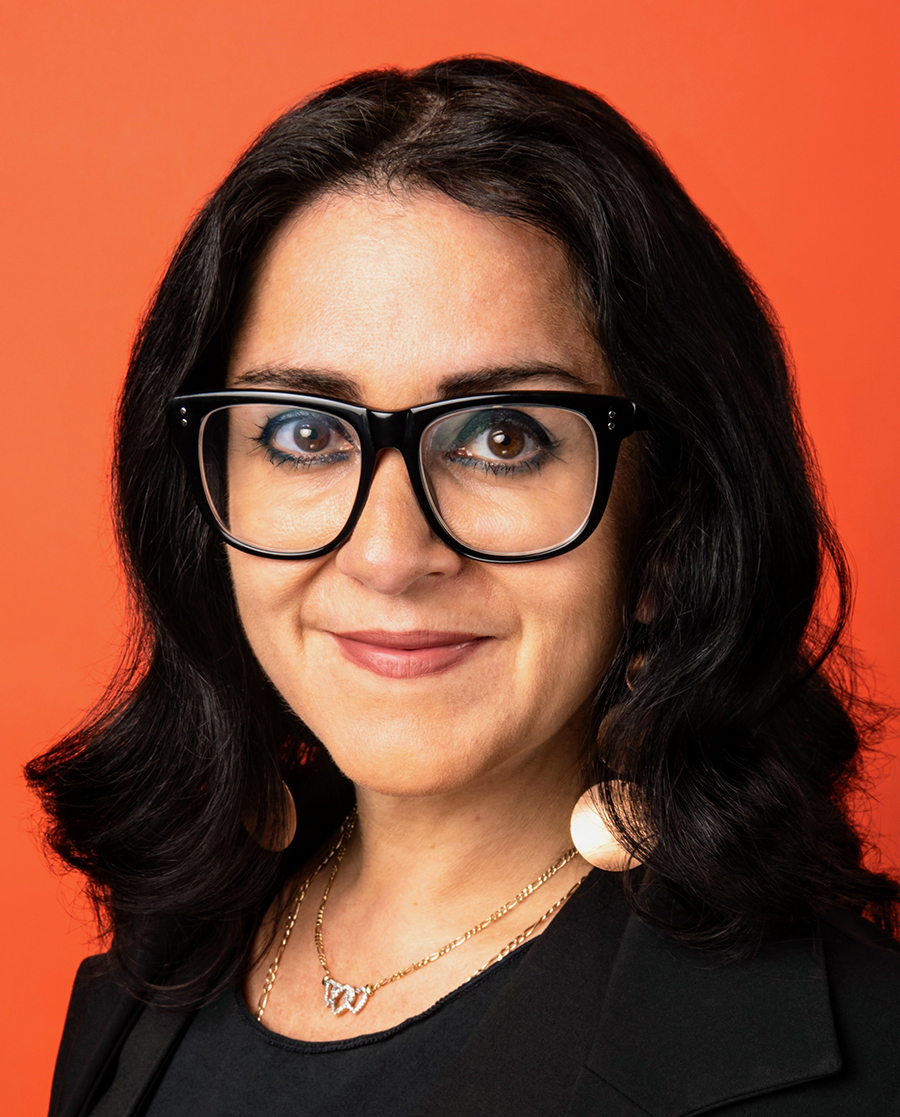 Rocío Aranda-Alvarado
Ford Foundation
Rocío Aranda-Alvarado is part of Ford Foundation's Creativity and Free Expression team. An art historian, curator and museum worker, she joined Ford in 2018 after serving as curator at El Museo del Barrio for nearly a decade. She received a Ph.D. from The Graduate Center, CUNY, and an M.A. from Tulane University. Aranda-Alvarado is also on the adjunct faculty of the Art Department at Hunter College and her writing has appeared in various publications. At Ford, she is leading work on support for US Latine art and artists in collaboration with the Mellon Foundation. She also leads support for AAPI grantees confronting Anti-Asian sentiment and is part of design teams for work around the US-Mexico border and a new national disability network initiative. With art historian and curator Deborah Cullen, she is also editing a book on the history of US Latine art for academic and general audiences.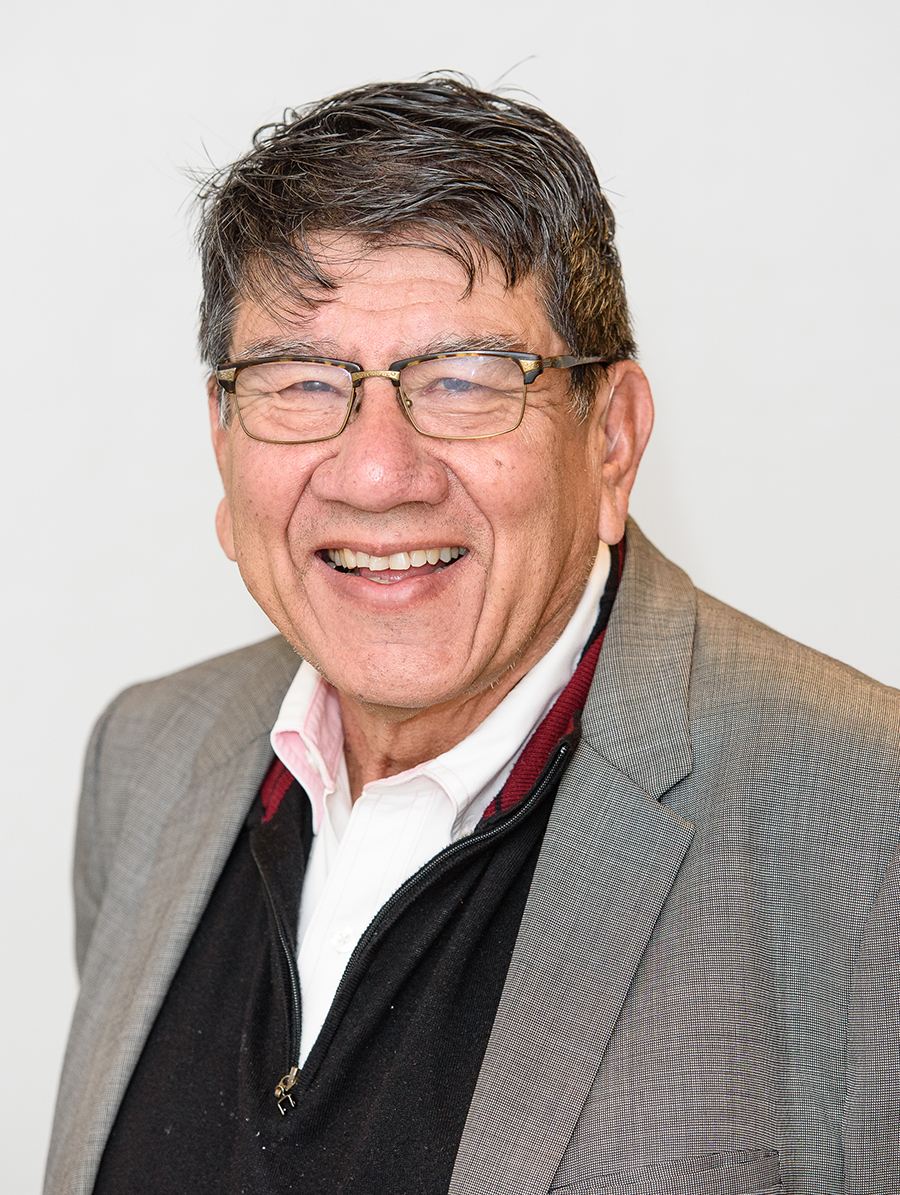 Roberto Bedoya
City of Oakland
Roberto Bedoya is cultural affairs manager for the city of Oakland, California. Previously, he served as director of civic engagement for the Tucson Pima Arts Council where he has established the innovative PLACE (People, Land, Arts, Culture, and Engagement) Initiative to support projects in Tucson. Bedoya's tenure as executive director of the National Association of Artists' Organizations (NAAO) from 1996 to 2001 included serving as co-plaintiff in the lawsuit Finley vs. NEA. His essays "U.S. Cultural Policy: Its Politics of Participation, Its Creative Potential" and "Creative Placemaking and the Politics of Belonging and Dis-Belonging" reframed the discussion on cultural policy to shed light on exclusionary practices in cultural policy decision-making. Bedoya is also a poet, whose work has appeared in numerous publications, and an art consultant, with projects for Creative Capital Foundation, the Ford Foundation, The Rockefeller Foundation, and the Urban Institute.
Pam Breaux
National Assembly of State Arts Agencies
Pam Breaux joined the National Assembly of State Arts Agencies (NASAA) in 2015. As president and CEO, she works with the association's board of directors and staff to advance NASAA's policy and programmatic mission to strengthen America's state and jurisdictional arts agencies. A native of Lafayette, Louisiana, Breaux has held leadership positions at the local, state and national levels. While in Louisiana state government, she was secretary of the Louisiana Department of Culture, Recreation and Tourism (CRT), among other roles. She was executive director of the Arts and Humanities Council of Southwest Louisiana and managed southwest Louisiana's Decentralized Arts Funding Program. She has served on the boards of the U.S. Travel Association, NASAA, South Arts and the Louisiana Board of International Commerce. Breaux is currently a member of the U.S. National Commission on UNESCO. She graduated from McNeese State University and earned an M.A. from the University of Louisiana at Lafayette.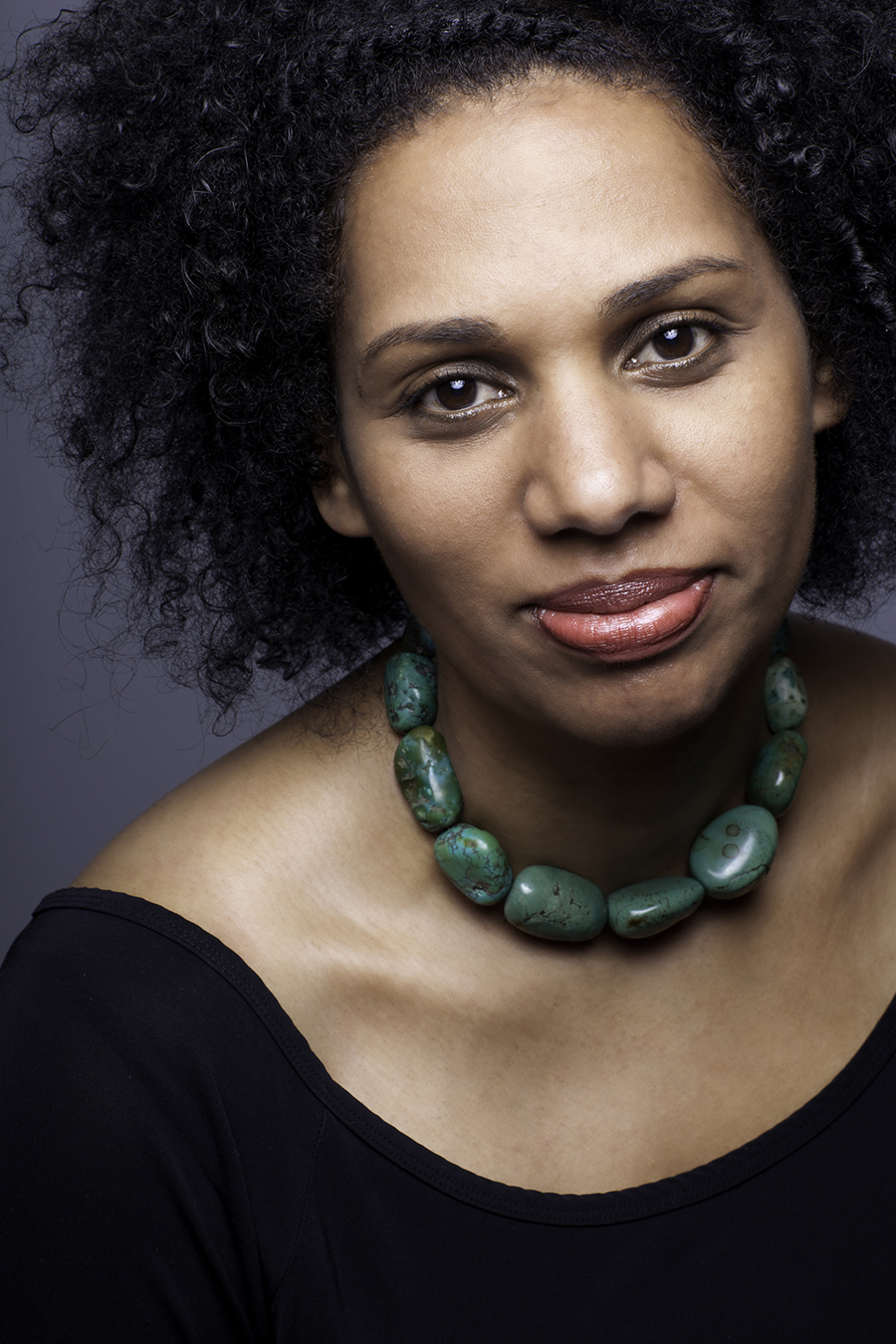 Michelle Coffey
Lambent Foundation
As executive director, Michelle Coffey designs, implements, and furthers the strategic agenda, leadership, and vision of Lambent Foundation. Lambent Foundation leverages the critical role of arts and culture at the intersection of social justice. Through innovative grantmaking, they explore the impact of contemporary art as a strategy for promoting sustainable cultural practices in New York City, New Orleans, and Nairobi. Prior to the creation of Lambent Foundation in January 2009, Coffey was director of Starry Night Fund and Senior Philanthropic Advisor at Tides Foundation. With a global lens, her areas of focus included Human Rights, Women/Girls, Criminal Justice Reform, Arts and Culture and HIV/AIDS. In addition, she currently serves on the boards of Creative Capital Foundation, the Brownsville Multi-Service Family Health Care Center in East New York, and most recently, Socrates Sculpture Park.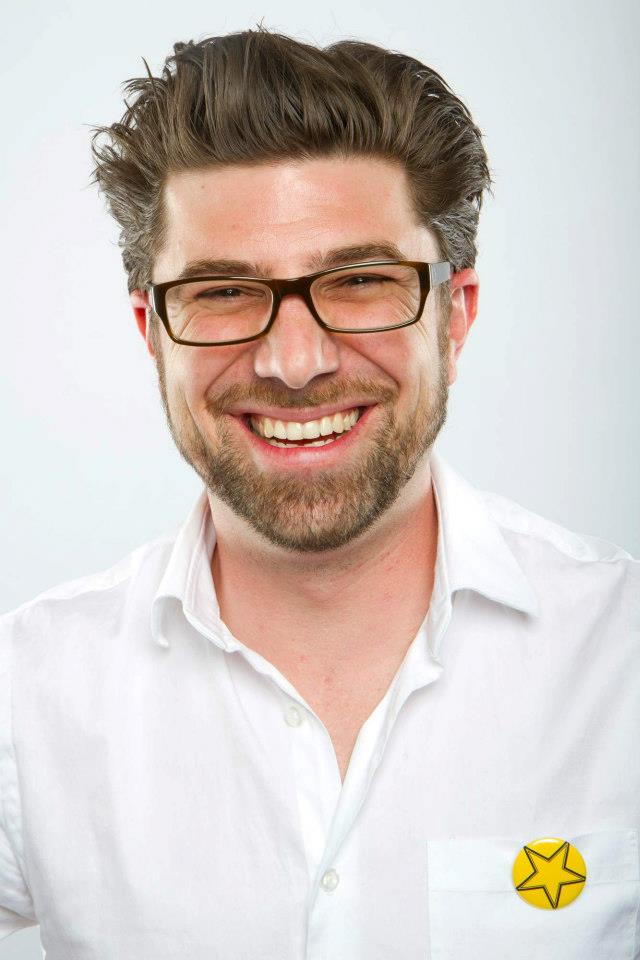 Randy Engstrom
LANGSTON
Randy Engstrom has been a passionate advocate and organizer of cultural and community development for over 15 years. He is currently an Adjunct Faculty at the Seattle University Arts Leadership Program and an independent consultant focused on cultural policy, organizational development and racial equity. Most recently he served as Director of the Office of Arts and Culture for the City of Seattle where he expanded their investments in granting programs and Public Art, while establishing new programs and policies in arts education, cultural space affordability, and racial equity. He served as Chair of the Seattle Arts Commission in 2011, and was Chair of the Facilities and Economic Development Committee from 2006 to 2010. Previously he served as the Founding Director of the Youngstown Cultural Arts Center, a multimedia/multidisciplinary community space that offers youth and community member's access to arts, technology, and cultural resources. Engstrom spent three years as the Founding CEO of Static Factory Media, an artist development organization that owned and operated a record label, bar/performance venue, graphic design house, recording studio, and web development business. Engstrom has received the Emerging Leader Award from Americans for the Arts and was one of Puget Sound Business Journal's 40 Under 40. He is a graduate of the Evergreen State College in Olympia, and he received his Executive Masters in Public Administration at the University of Washington's Evans School of Public Affairs.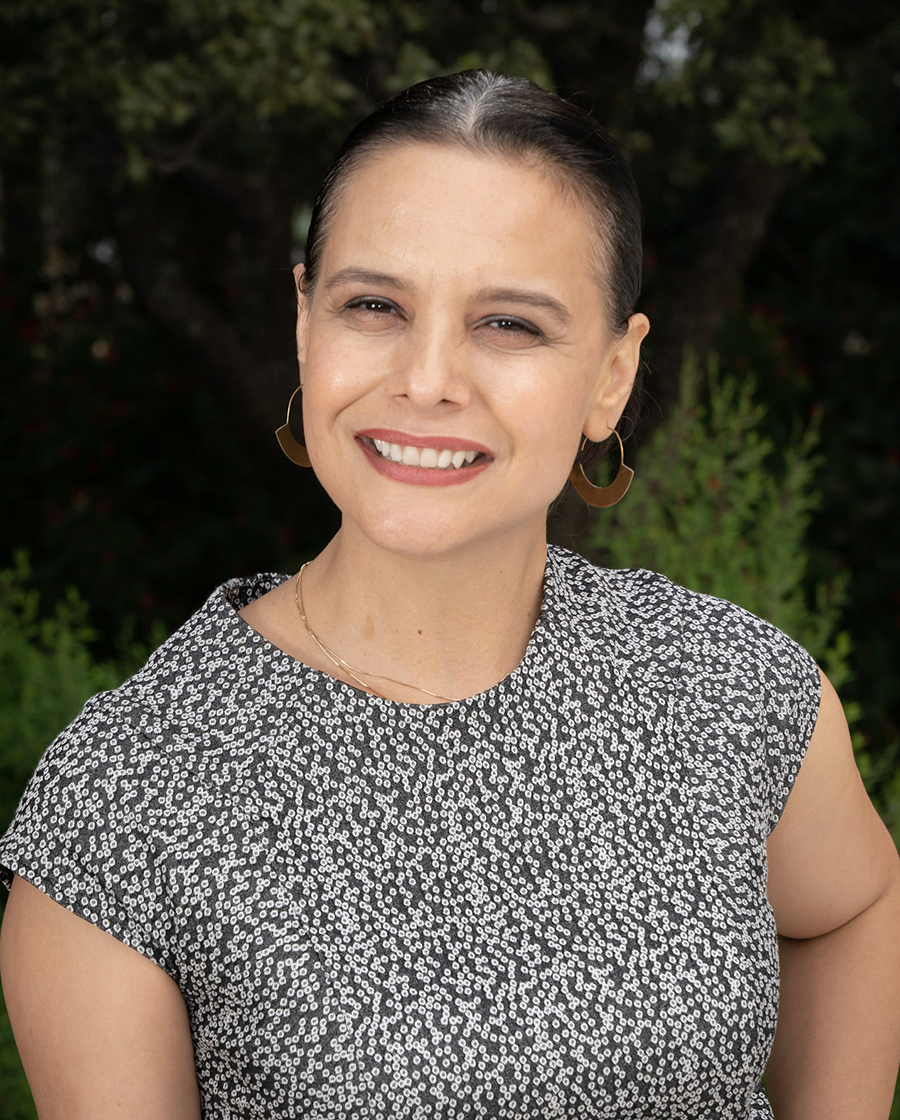 Adriana Gallego
Arts Foundation for Tucson and Southern Arizona
As an artist at the service of other artists, Adriana Gallego's work in arts administration and education is motivated by human rights, where she seeks to connect people with meaningful resources that grow personal and organizational capacity, build community, foster collaboration, and bridge cultural understanding. Leading from this perspective, Gallego was the first chief operating officer of the National Association of Latino Arts and Cultures (NALAC). She also recently served as co-chair the Grantmakers in the Arts Support for Individual Artist Committee. Previously, she was director of Strategic Initiatives with the Arizona Commission on the Arts, Educational Assistant at the Norton Simon Museum, and arts educator throughout the Southwest. She has served on many review panels, advisory boards, and committees including the National Endowment for the Arts, Arizona Mexico Commission, Arizona Public Art Network, Transportation Enhancement Review Committee, Asset Building for Artists of Color Advisory Board and Flagstaff Cultural Partners Arts Advisory Board, and The Association of American Cultures.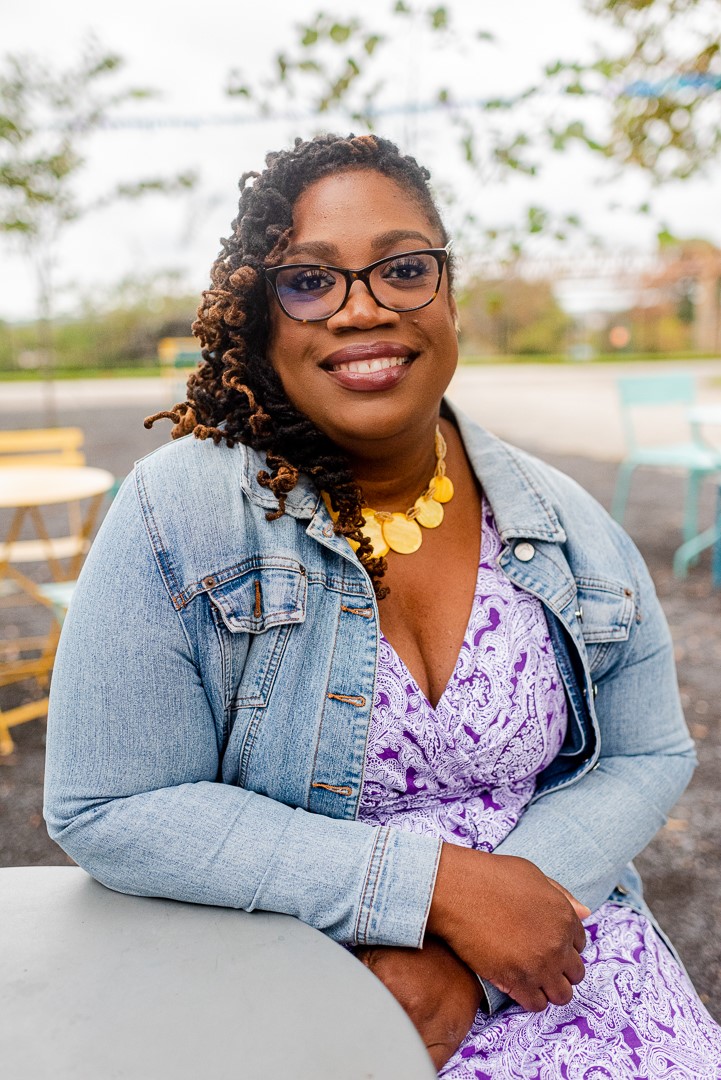 Amber Hamilton
Memphis Music Initiative
Amber Hamilton is a seasoned leader, coach, and trainer with expertise in leadership strategies and nonprofit management. Currently, she serves as the executive director for the Memphis Music Initiative, which invests in youth through transformative music engagement, creating equitable opportunities for Black and brown youth in Memphis.
She started her career and honed her toughness in professional sports management, first as an intern for the NFL, subsequently becoming the Assistant Director of Player Development for the NFL Players Association. She later joined a consulting firm advising sports teams and clients on diversity and executive hiring.
Hamilton then began working at Fannie Mae in the Office of Community Giving, as a senior managing director. She was responsible for the employee volunteer program and overseeing grants to community partners. Hamilton went on to lead a national group of nonprofits during her tenure at Rebuilding Together, where she served as a vice president overseeing 165 local affiliates, providing training, consultation, compliance advisement, best practices, and capacity building support to their network.
Hamilton founded All Matters Handles Global Consulting, which advises nonprofits on strategic, operational, and leadership issues. Hamilton served as the Interim CEO of the Soulsville Foundation in Memphis, Tennessee, overseeing the work of the Stax Museum of American Soul Music, the Stax Music Academy, and the Soulsville Charter School. She is also an active board member for the Mid-South Peace and Justice Center.
Hamilton has a B.A. in political science from Howard University, a master's degree in executive leadership, and certification in executive coaching from Georgetown University.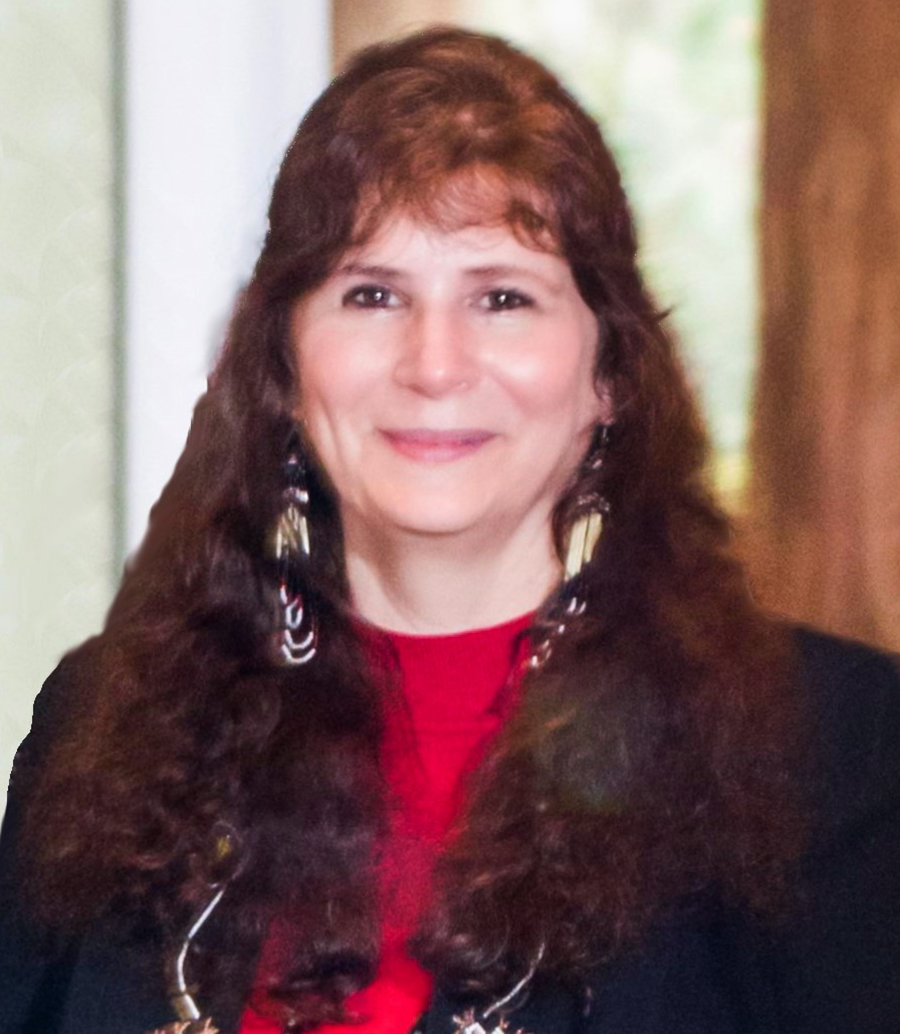 Tina Kuckkahn
NDN Collective
Tina Kuckkahn, J.D., is a citizen of the Lac du Flambeau Tribe of Lake Superior Chippewa and a descendant of the Lac Courte Oreilles Band of Lake Superior Chippewa Indians. As the Associate Director for NDN Collective's Foundation, Kuckkahn helps lead a holistic, multilingual grantmaking strategy for international funding streams across Turtle Island and related Island Nations. Kuckkahn was the Founding Director of the "House of Welcome" Longhouse Education and Cultural Center at The Evergreen State College, from 1996 until 2018, when she became Evergreen's first Vice President of Indigenous Arts, Education and Tribal Relations. Kuckkahn serves on the Board of Directors for Grantmakers in the Arts, the Waaswaagoning Living Arts and Cultures Center, and the Advisory Circle of the NARF-Morning Star Sacred Places Protection Project.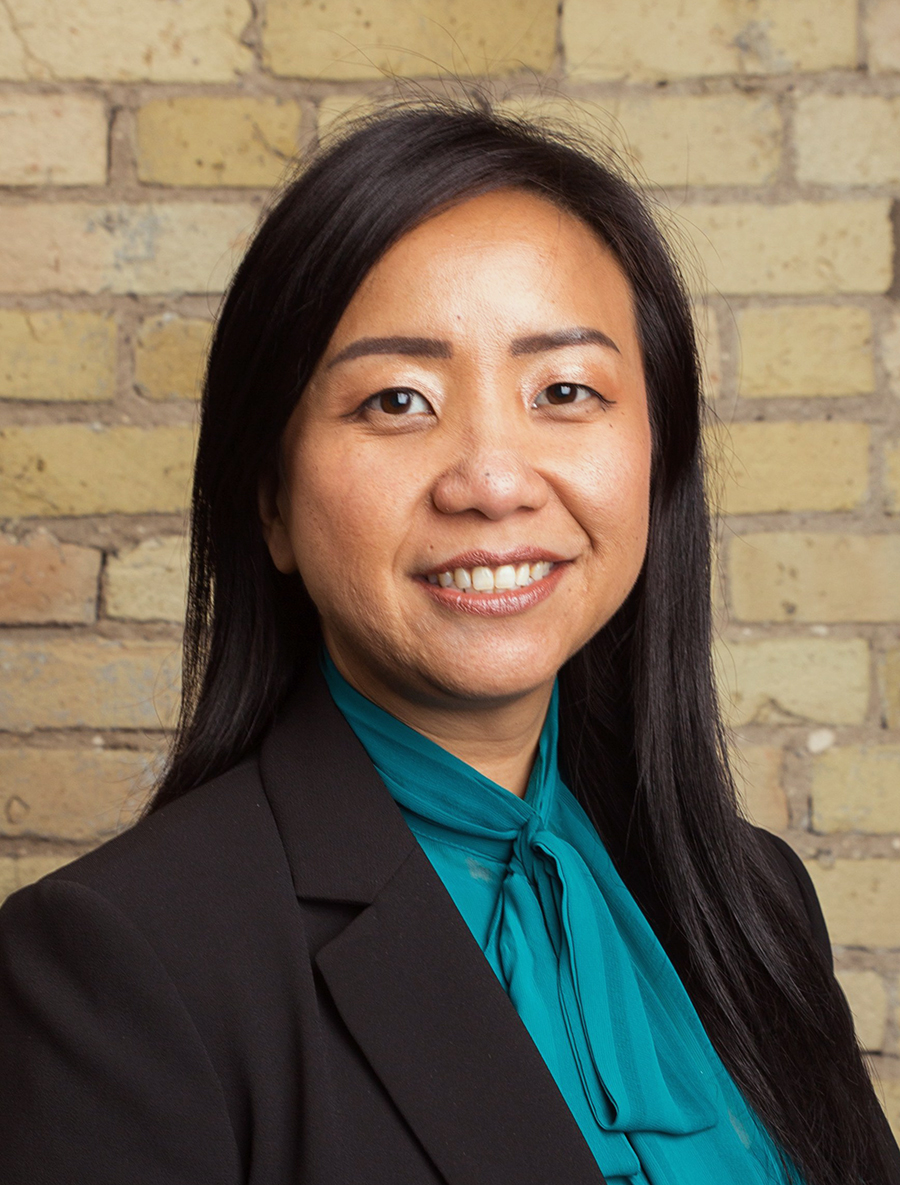 Kathy Mouachepao
Metropolitan Regional Arts Council
Kathy Mouacheupao (she/her/hers) joined the MRAC team as executive director in June 2018. She has been an MRAC applicant, panelist, and board member and brings all of those perspectives to her role.
She is passionate about the intersection of arts, culture and community and has dedicated her personal and professional life to the field. Prior to MRAC, Mouacheupao served as Program Officer for Creative Placemaking with the Twin Cities Local Initiatives Corporation. In her earlier career, she was the Executive Director for the Center for Hmong Arts and Talent. She was a 2016 Roy Wilkins Fellow and a 2011 Bush Leadership Fellow. Currently, she is Vice Chair for the Forum of Regional Arts Councils of MN, and serves as a member of MN Citizens for the Arts Board, the Racial Equity Funders Collaborative, the We Are Still Here MN Philanthropy Task Force, and the Building More Philanthropy with Purpose Giving Circle.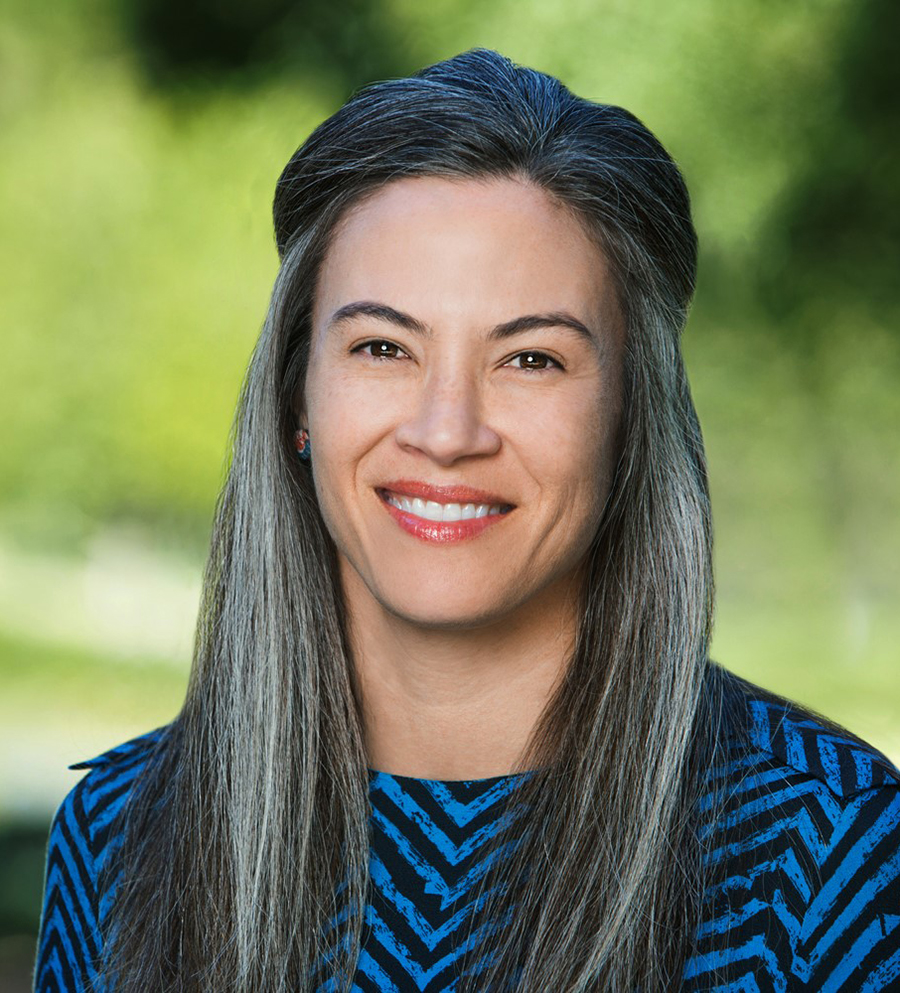 Emiko Ono
The William and Flora Hewlett Foundation
Emiko Ono is the director of the Performing Arts Program at The William and Flora Hewlett Foundation. Since 2018, she has led the foundation's team responsible for grantmaking to sustain artistic expression and encourage public engagement in the arts in the San Francisco Bay Area. She joined the Hewlett Foundation in 2011. Previously, she served as the director of grants and professional development at the Los Angeles County Arts Commission and the Arts Council for Long Beach, where she held the same title. She also managed docent and education programs and helped establish a multi-disciplinary arts partnership program at the Natural History Museum of Los Angeles County. In addition to her knowledge of the Bay Area arts community, she is recognized for her work on cross-generational leadership in the arts, described in a 2016 report, Moving Arts Leadership Forward. As a member of the foundation's Building an Inclusive Culture working group, she helped lead an internal review of the foundation's approach to issues of diversity, equity, and inclusion. She currently serves on the advisory council for Fund the People, which works to ensure funders invest in a well-supported, diverse, and sustainable nonprofit workforce. Ono holds degrees from the University of California, Berkeley and Bank Street College of Education in New York City.
Glenisse Pagán Ortiz
Filantropía Puerto Rico (Philanthropy Puerto Rico)
Glenisse Pagán Ortiz is executive director of Filantropía Puerto Rico (Philanthropy Puerto Rico), a philanthropy-serving organization connecting philanthropic entities and amplifying their voice and impact in areas of equity, collaboration, transparency and social justice. As a convener of funders with grantmaking focus on Puerto Rico, they lead efforts to improve the lives of the marginalized.
Pagán was born, raised, and lives in Puerto Rico where she leads a multi-passionate life learning, teaching, challenging others, and being challenged. She also loves technology, nature, adventure, but above all, she lives to inspire people to take action and help them find their purpose.
Upon graduating from Electrical Engineering at the University of Puerto Rico's Mayagüez campus (UPRM), Pagán began working with Kodak and later with Motorola, who granted her a scholarship for a Master's degree at Georgia Tech. For the next 17 years, Pagán worked at Lucent Technologies and Cisco Systems. She began her career as a Systems Engineer and ended as a Business Developer Manager in charge of teams throughout Latin America.
In 2011 Pagán refocused her energy by offering personal and business consulting for clients in the construction, legal, retail, and philanthropy sectors. She is the co-founder of Harimau Conservation, a nonprofit focused on empowering communities through conservation and education programs in Indonesia and Puerto Rico. Harimau won the Innovation prize at Fundación Banco Popular's hackathon for developing a tool that calculates the contribution made by natural resources to an economy.
Harimau's made a significant contribution to Puerto Rican communities devastated by Hurricane María in 2017 through the installation of 41 water purification towers.
Pagán has been a consultant to NetHope, a humanitarian organization working with the community-based initiative of Information as Aid. In 2018, she began working as chief operating officer for Filantropía Puerto Rico (then called Foundation Network of Puerto Rico), and in 2019 she was named executive director.
Zeyba Rahman
Doris Duke Foundation for Islamic Arts
Zeyba Rahman is senior program officer for the Building Bridges Program of the Doris Duke Foundation for Islamic Art. Rahman joined the Doris Duke Foundation for Islamic Art, an extension of the Doris Duke Charitable Foundation, in 2013 as senior program officer for the Building Bridges Program. Rahman manages the Program's national grant making to support projects that advance relationships, increase understanding between American Muslim and non-Muslim communities. Prior to joining the foundation, Rahman led internationally and nationally recognized projects as an artistic director and producer to promote understanding and communal harmony between diverse communities. In that capacity, she has served as: director, Asia and North America, Fes Festival of World Sacred Music in Morocco; creative consultant, Public Programs, Metropolitan Museum of Art's Arab Lands, Turkey, Iran, Central Asia and Later South Asia Galleries; curator, Brooklyn Academy of Music's Mic Check Hip Hop; senior advisor, Muslim Voices: Arts & Ideas Festival led by Asia Society and Brooklyn Academy of Music in collaboration with more than fifteen leading New York City-based institutional cultural and educational partner; artistic director, Arts Midwest's Caravanserai: A Place Where Cultures Meet; chief curator, Alliance Francaise's World Nomads Morocco Festival and project director, Mid Atlantic Arts Foundation's Global Cultural Connections. She is an advisor to Artworks for Freedom, an organization using the arts for strategic communication to fight human trafficking; and serves on the steering committee of the Switzerland-based Aga Khan Trust for Culture's Music Awards and the nominating committee of the Civitella Foundation in Italy. Twice honored by New York City's government, Rahman is the subject of two television profiles as a global arts leader.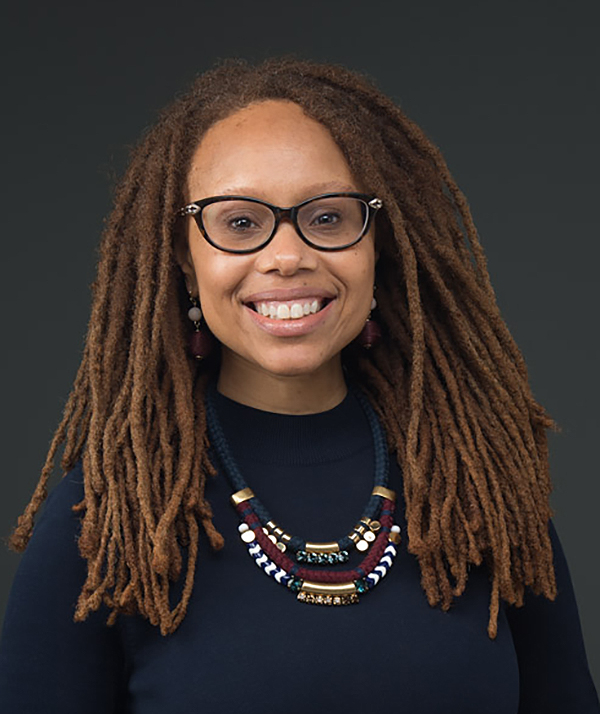 Kristin Sakoda
Los Angeles County Department of Arts and Culture
Kristin Sakoda is the Director of the newly-established Los Angeles County Department of Arts and Culture, the local arts agency dedicated to advancing arts, culture, and creativity throughout Los County, the largest county in the U.S. The Department of Arts and Culture provides grants and technical assistance to hundreds of nonprofit organizations; administer the largest paid arts internship program in the nation; coordinates public-private arts education initiatives; increases access to creative career pathways; commissions civic artwork; supports free community programs; leads the LA County Cultural Equity and Inclusion Initiative; and advances cross-sector cultural strategies to address civic issues. An arts executive, attorney, and performing artist, Ms. Sakoda has over 25 years of multi-faceted experience in the cultural field. She formerly served as the Executive Director of the LA County Arts Commission, which transitioned into the first-ever Department under her leadership. Ms. Sakoda previously served as a key strategist for arts and culture at the New York City Department of Cultural Affairs holding the posts of General Counsel and Deputy Commissioner, and holds a J.D. from NYU School of Law and B.A. from Stanford University specializing in Race and Ethnicity and Feminist Studies. She is a member of the Americans for the Arts' United States Urban Arts Federation comprised of the chief executives of the local arts agencies of the nation's largest 60 cities, and previously served on the board of her former dance company Urban Bush Women.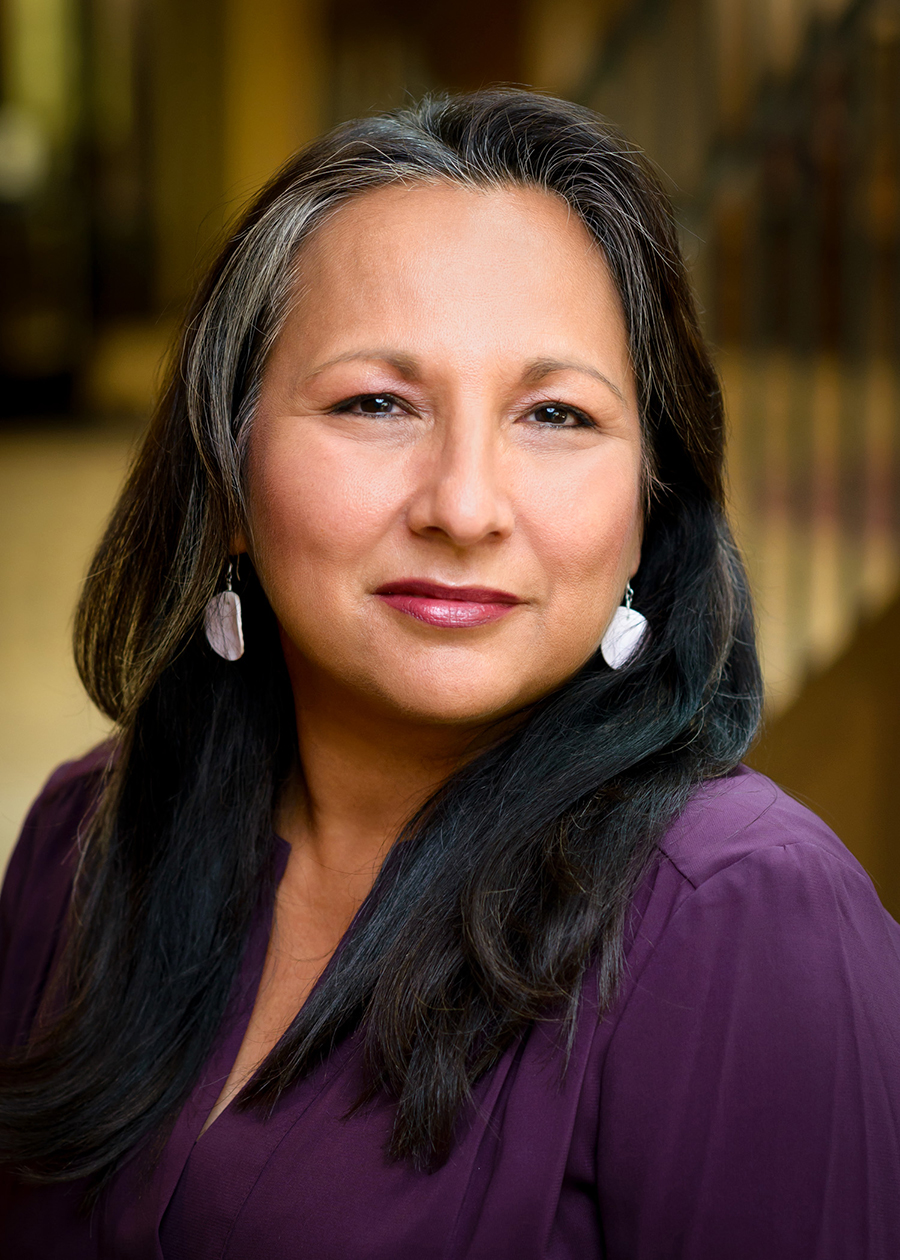 Gabrielle Strong
NDN Collective
Gaby Strong is an enrolled citizen of the Sisseton-Wahpeton Dakota Oyate. She brings over 35 years of experience in the tribal, nonprofit, and philanthropic sectors. She currently serves as the Managing Director of NDN Collective. Her professional work includes serving as a program officer for the Margaret A. Cargill Philanthropies in the Arts & Cultures domain, serving as technical assistance specialist with the Education Development Center, advising tribes, schools, and communities with federal funding streams, serving as tribal administrator for Lower Sioux Indian Community, and as program officer with the Grotto Foundation, where she administered key initiatives, including the Native Language Revitalization Initiative and American Indian Family Empowerment Program. Her community and professional experience has centered on Indian education, Indian child welfare, Native history, language and lifeways, leadership, and community development. She is committed to perpetuating and sharing Native cultural knowledge, particularly Native songs, dance, and horse traditions.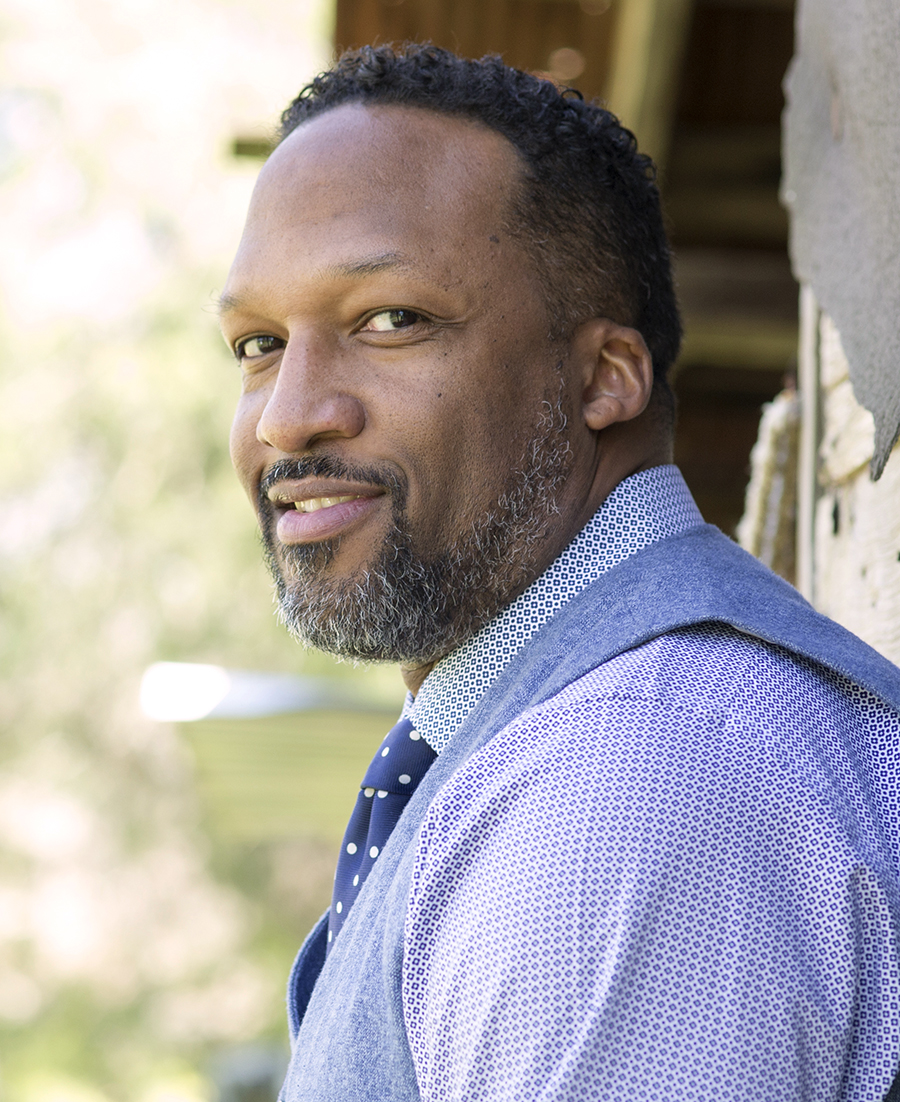 Carlton Turner
First Peoples Fund
Carlton Turner is an artist, agriculturalist, researcher, and co-founder of the Mississippi Center for Cultural Production (Sipp Culture).
Turner serves on the board of First Peoples Fund, Imagining America, Project South, and the National Black Food and Justice Alliance. A member of the We Shall Overcome Fund Advisory Committee at the Highlander Center for Research and Education and is the former Executive Director of Alternate ROOTS, he is also a founding partner of the Intercultural Leadership Institute.
Turner is an Interdisciplinary Research Fellow with the Robert Woods Johnson Foundation and was named to the Yerba Buena Center for the Arts YBCA100. He is a former Ford Foundation Art of Change Fellow and former Cultural Policy Fellow at the Creative Placemaking Institute at Arizona State University's Herberger Institute for Design in the Arts.
Turner is also co-founder and co-artistic director, with his brother Maurice Turner, of the group M.U.G.A.B.E.E. (Men Under Guidance Acting Before Early Extinction), a Mississippi-based performing arts group that blends of jazz, hip-hop, spoken word poetry and soul music together with non-traditional storytelling.