Grantmakers in the Arts is a national association of public and private arts funders - providing members with resources and leadership to support artists and arts organizations.
Events
Explore the 2021 GIA Conference Website
November 7–10
Webinar
Surviving a Pandemic: From emergency response to best practice
Wednesday, July 28
Workshop
Racial Equity in Arts Funding
Highlights
Arts Funders Respond
Engaging the Political Climate
GIA understands that changes in the national political climate have impacted the arts and our communities. Arts Funders Respond is an opportunity to learn and share strategies, statements, news, and other resources to support arts grantmakers as they navigate and respond to the changing political landscape.
Resource Hub
Black Arts & Cultural Funding and Justice
Throughout this resource hub, we aim to amplify funds and resources that explicitly center Black artists, cultural communities, and experiences.
Info Hub
COVID-19 Response & Resources: Programs, updates, and actions for arts funders
GIA has provided and compiled resources to support arts and culture funders as we navigate recovery and response. From webinars and podcasts to zoom calls and calls to action, responses from GIA, our members, and our fellow PSOs aim to provide guidance during this time.
Media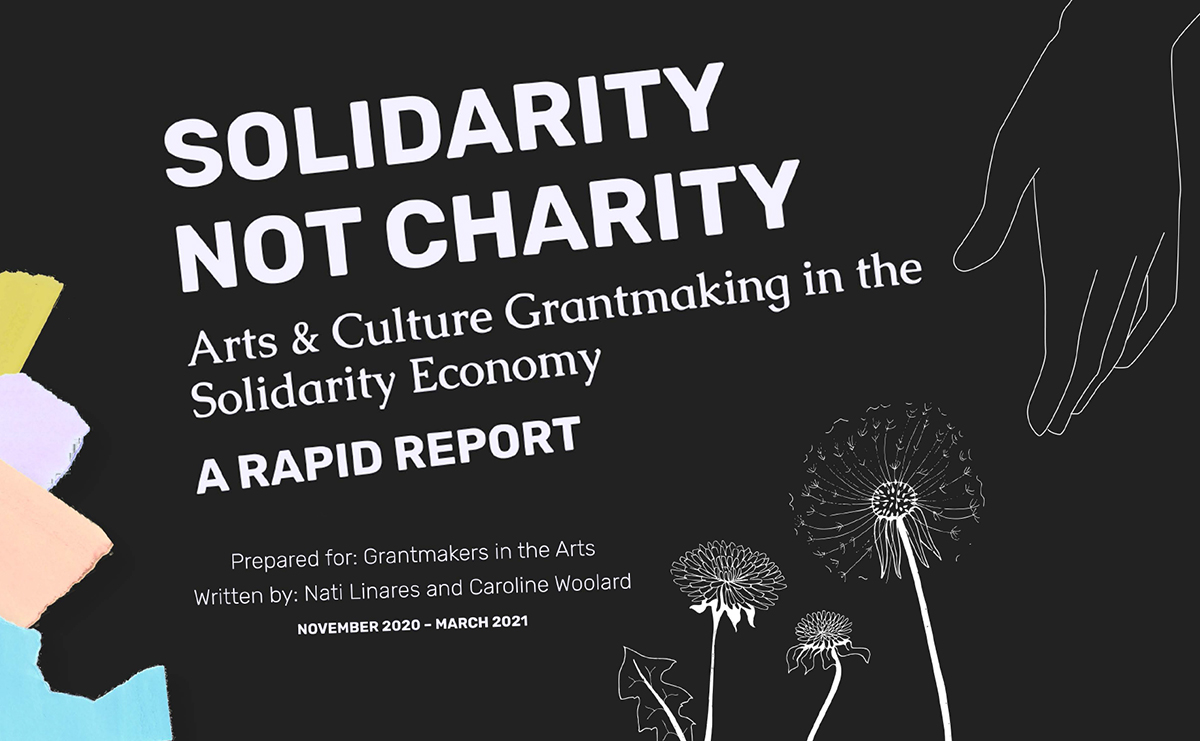 A Just Transition for Investing in Arts and Culture
In our recently released Solidary not Charity report, we point out the importance of commitment to long-term work with multiyear grants, loans, and equity investments for solidarity economy institutions and networks. Hear from Anna Raginskaya, Morgan Stanley; and Quita Sullivan, New England Foundation for the Arts as they discuss how they are supporting investment efforts using the Just Transition framework.