New Grant Alert: Mellon's Monuments Project Seeks to Challenge Narratives Behind Commemorative Spaces
New Grant Alert: Mellon's Monuments Project Seeks to Challenge Narratives Behind Commemorative Spaces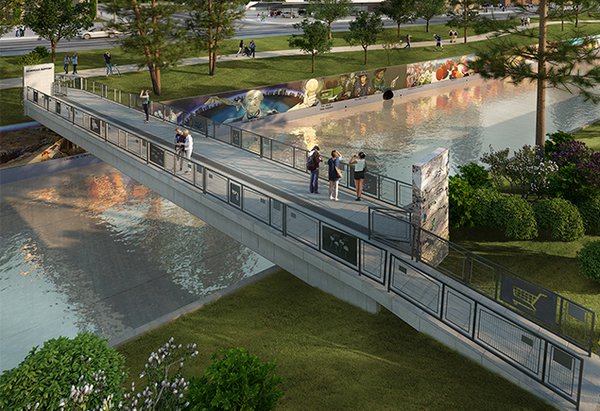 The Andrew W. Mellon Foundation's Monuments Project initiative will fund, according to the announcement, five projects "focused on confronting the past and shaping the future by challenging the narratives behind America's monuments."
Launched last Fall, the Monuments Project is the foundation's $250 million grantmaking effort to "reimagine and transform commemorative spaces to celebrate America's diverse history."
These grants will be awarded to the Emmett Till Interpretive Center, the Los Angeles County Museum of Art (LACMA), MASS Design Group, Prospect New Orleans, and the Social and Public Art Resource Center.
Image via Mellon Foundation website
Rendering of the Interpretive Green Bridge at the Great Wall of Los Angeles, a public art project designed by Judy Baca. Courtesy of the Social and Public Art Resource Center (SPARC).