New Fellowship Seeks to Advance Art, Movement Building, and Social Change
New Fellowship Seeks to Advance Art, Movement Building, and Social Change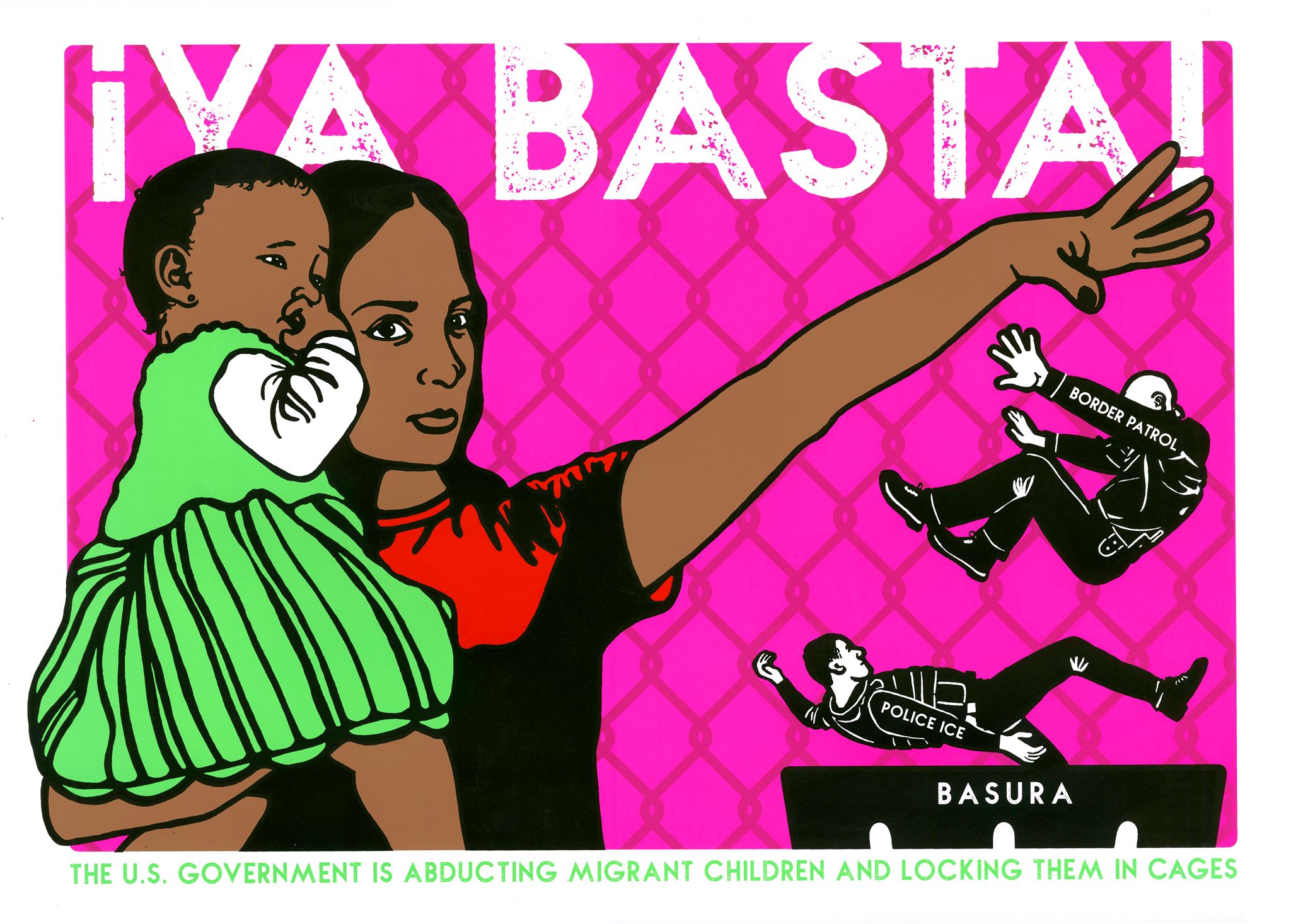 The Art in Resistance Fellowship, established by artists and changemakers "to simultaneously support artists and movements for social change at a time when there is a profound need to lift up beauty, solidarity, and resistance" announced the awarding of its first fellowship to Dignidad Rebelde, graphic arts collaboration between Oakland-based artists Jesus Barraza and Melanie Cervantes.
According to its website, the Art In Resistance Fellowship -housed at the Movement Strategy Center in Oakland, California- "is designed to support the production of proactive movement art and to support public education about the interplay between art, community organizing, movement building and social change."
Through this award, Melanie Cervantes will receive a 2-year part-time fellowship. "The fellowship," explains its website, "is designed to give artists flexible support that allows them a stable platform from which to respond to the ever-changing needs of social justice movements with whom they collaborate, to proactively pursue meaningful projects, and to provide space and time to deepen their creative practices."
Reflecting on this fellowship, Melanie Cervantes says:
In the past two years I have borne witness to a pandemic of local and international displacement, xenophobia, White nationalism, misogyny and transantagonism – watching all of this as I recovered from life saving surgery which removed a cancerous tumor from my lung. The Art in Resistance fellowship comes at a critical time in my life when partnering with movement organizations to build community through art and make art that amplifies a visions of justice, caring and and a deep sense of belonging feels more urgent than ever.
Read here details of the fellowship.
Image: Dignidad Rebelde / Facebook