A Media Company that Produces Films to Spur Social Change
A Media Company that Produces Films to Spur Social Change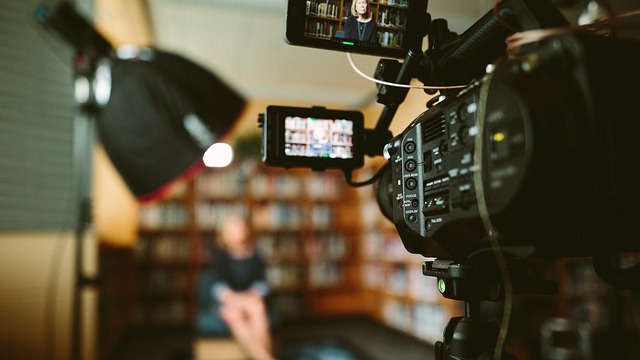 Films like Roma, A Fantastic Woman, and Spotlight and Ava DuVernay's scripted series When They See Us were produced by Participant Media, a production company founded "on the mission of using visual storytelling to amplify social issues and to spur equitable social change," as a recent article at the Stanford Social Innovation Review points out.
The article explains,
Founded in 2004 by Silicon Valley entrepreneur Jeff Skoll, Participant Media has produced more than 100 films and garnered 73 Academy Award nominations and 18 Oscars. But beyond critical acclaim, the company has furthered Skoll's vision of reaching socially conscious consumers by partnering with nonprofits and NGOs to create campaigns that can move the public on pressing social issues.
Mexican director Alfonso Cuarón's Roma, the story of a live-in housekeeper for an affluent family in Mexico City, is an example of Participant Media's "dual pursuit of aesthetic and social value," as the Stanford Social Innovation Review describes it.
"We launched a campaign in the United States with Ai-jen Poo and the National Domestic Workers Alliance (NDWA) and in Mexico with the Center for Support and Training of Household Employees (CACEH) and their leader Marcelina [Bautista] to advocate for workers' rights for domestic workers," says Holly Gordon, Participant Media's chief impact officer. "This spring," she added, "a bill was passed by the Mexican legislature, [which] for the first time in Mexico's history protects 2.5 million domestic workers across Mexico."
In 2005, Participant Media launched its first slate of films, including Syriana and Good Night, and Good Luck. Stanford Social Innovation Review details:
The company partnered with organizations such as the American Civil Liberties Union (ACLU), PBS, and the Sierra Club on social campaigns in conjunction with those early films. Participant Media began primarily as an investor in quality content, but it soon shifted to producing. "In the earlier years, the company came in primarily as a financier or co-financier of content," says Gabriel Brakin, Participant Media's COO. "It always had its mission of looking for content that inspires social change. We were always looking through that lens for the right type of content to get involved with."
Image: StockSnap / Pixabay