James "Yaya" Hough, Who Spent 27 Years in Prison, is the Philadelphia DA's Office First Artist in Residence
James "Yaya" Hough, Who Spent 27 Years in Prison, is the Philadelphia DA's Office First Artist in Residence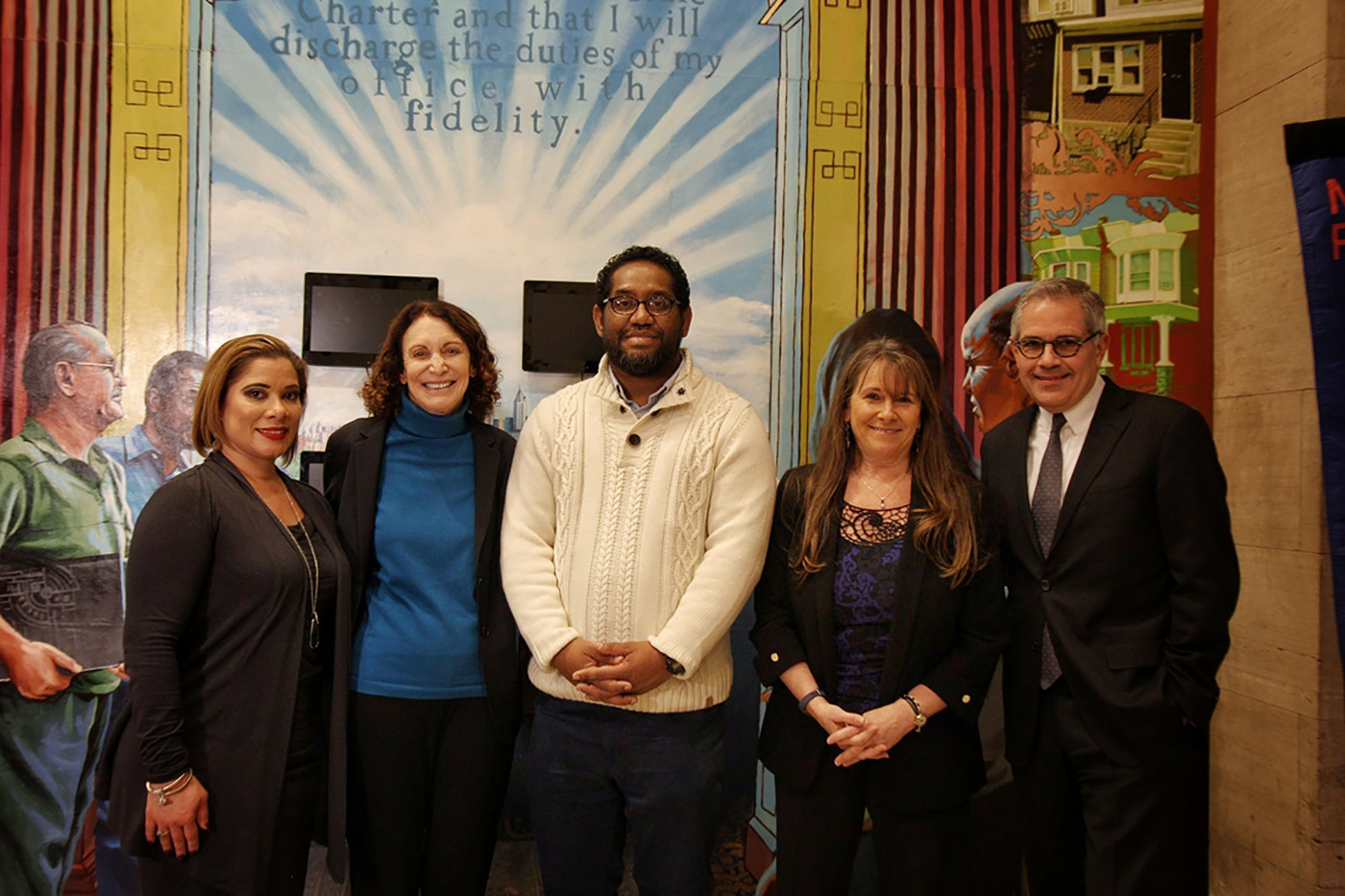 James "Yaya" Hough, an accomplished artist who was formerly incarcerated, will be the first artist-in-residence in a Philadelphia government agency, the District Attorney's Office.
This new nine-month artist residency that seeks to highlight arts and advocacy will be run in partnership with Mural Arts Philadelphia and Fair and Just Prosecution, with financial support from Art for Justice Fund.
Mural Arts Philadelphia wrote:
His residency will culminate with works of public art that explore the human toll of incarceration and highlight the importance of creating alternatives to a punitive and incarceration-driven justice system—offering the public and members of the District Attorney's Office (DAO) a chance to engage in direct dialogue on criminal justice reform issues.
In its press release, the DA's office said:
The Artist-in-Residence program will not only be the first time an artist will take residency in a Philadelphia government agency, but it is also thought to be the first formal artist-in-residence program at a District Attorney's office in the United States. The artwork will expand public awareness about the need for innovation and new thinking in the criminal justice arena and highlight the efforts being spearheaded by the DAO.
Image: Eddie Einbender-Luks via Mural Arts Philadelphia website