Arts and Community Development
Throughout human history, certain cities and regions have come to be regarded as pinnacles of human creativity and innovation. Sir Peter Hall, in his landmark book, Cities in Civilization, examines the underlying conditions that led to the emergence of "cultural crucibles" in Athens, Florence, London, Vienna, and Berlin.
Read More...
114 pages, 1999. Arts Education Partnership, One Massachusetts Avenue NW, Washington DC, 20001, (202) 326-8693, http://aep-arts.org.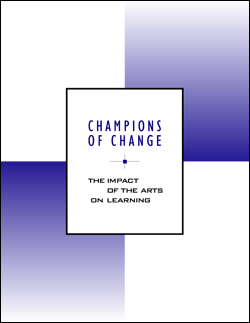 Download:
Read More...