Arts and Community Development
It's January 26, 2000 and two sisters greeted each other happily at Elko, Nevada's small airport. Waiting at the baggage claim, they schemed about doing things they wanted to do together, and not giving in to their mother who had plans for a family snow outing. "I moved west to get away from all that snow," one said. "Well one thing for sure," her sister answered, "We'll want to get away. Those cowboy poets are in town and they're everywhere."
Read More...
114 pages, 1999. Arts Education Partnership, One Massachusetts Avenue NW, Washington DC, 20001, (202) 326-8693, http://aep-arts.org.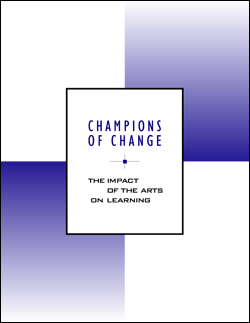 Download:
Read More...