Kresge Report on Pilot Programs in Community Arts and College Arts
Kresge Report on Pilot Programs in Community Arts and College Arts
Submitted by
Steve
on March 17, 2015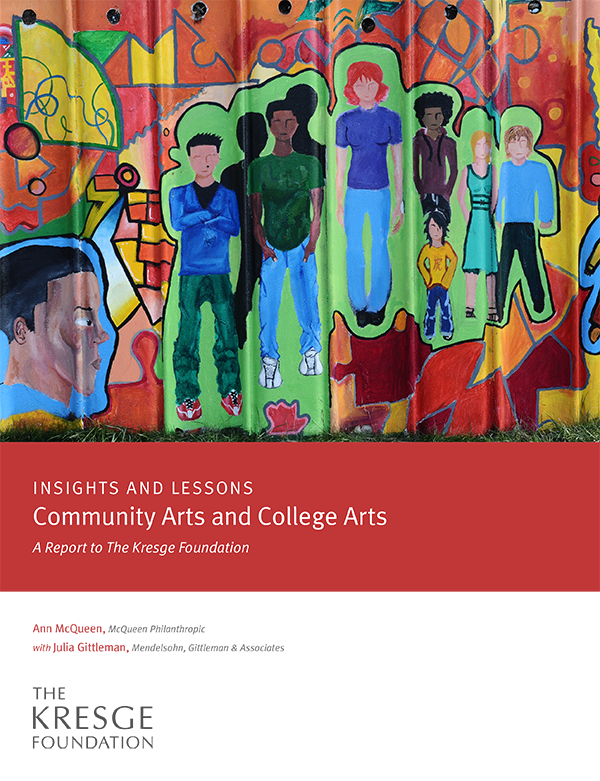 Insights and Lessons: Community Arts and College Arts is a new report commissioned by The Kresge Foundation at the completion of a pair of multiyear initiatives that were intended as a way to challenge communities to use art and culture as a tool to address broader community issues in underinvested urban neighborhoods.
The foundation saw the two pilots — Community Arts and College Arts — as learning initiatives that would enable staff to experiment with a different kind of grantmaking. They would also test the assumption that the arts can address society's pressing issues, transform communities and lift spirits during an economic downturn. While many local funders have deep experience in community arts, it was new territory for Kresge's Arts and Culture Program.
The qualitative analysis, authored by Ann McQueen and Julia Gittleman offers lessons about variations on the theme of art-based civic dialogue and community revitalization.