Jim McDonald Named GIA Deputy Director, Director of Programs
Jim McDonald Named GIA Deputy Director, Director of Programs
Submitted by
Steve
on August 25, 2014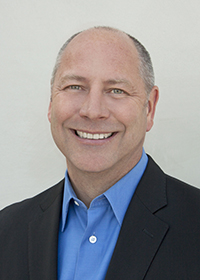 Grantmakers in the Arts welcomes Jim McDonald as its new deputy director/director of programs. McDonald will work with current GIA deputy director/director of programs, Tommer Peterson, beginning September 29, 2014, and will officially take over the position January 1, 2015. Peterson will retire at the end of 2014 after serving GIA in several capacities over the past fourteen years.
"Jim McDonald's career represents the diverse nature of GIA's membership serving arts organizations and individual artists with a proven commitment to our core values," stated Janet Brown, President & CEO. "Trained as a visual artist, McDonald has worked for arts nonprofits as well as corporate, public, and private funders. As a funder, he developed portfolios intentionally serving small and mid-sized organizations, major institutions, artists, arts groups, and communities of color. We look forward to what he will bring to the GIA team."
Jim has over thirty years of experience in the arts field as a grantmaker, curator, arts administrator, and art consultant. Most recently, he was senior program officer for Arts and Culture at The Paul G. Allen Family Foundation in Seattle. He has served on numerous grant panels and boards of directors, including Grantmakers in the Arts.
A native of Denver, McDonald received his Bachelor of Fine Arts from the School of the Art Institute of Chicago and served as a Fellow in the Museum Program at the National Endowment for the Arts. He was the public art director for the Seattle Office of Arts & Cultural Affairs, curator of the Safeco Art Collection, a founding board member of 4Culture, and vice-chair of the board for Artist Trust of Washington. Jim presently serves on advisory committees for WESTAF, Cornish College for the Arts, and ArtsFund.