Impact Creativity Innovation Program
Final Report
October 2014, 10 pages. Arts Education Partnership, One Massachusetts Avenue NW, Suite 700, Washington, DC 20001. www.aep-arts.org.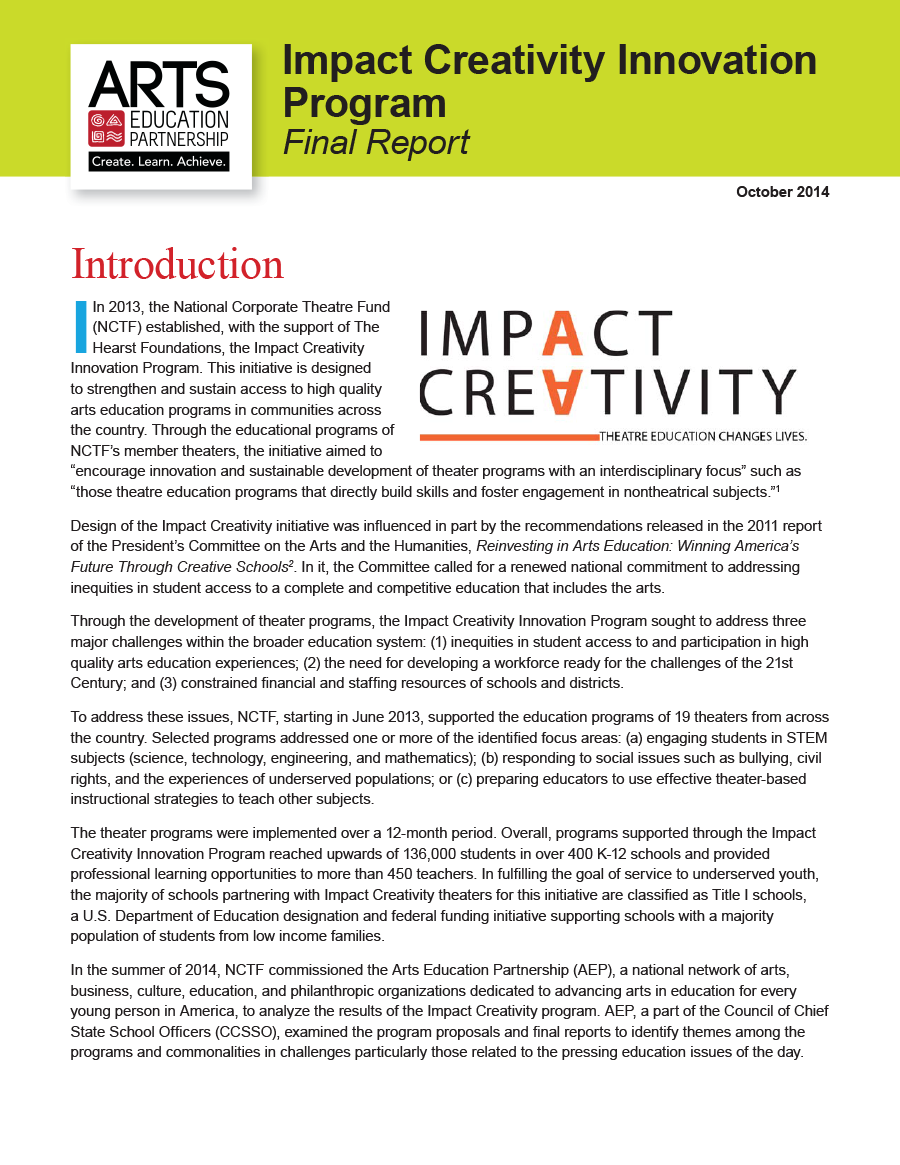 Download:

   Impact Creativity Innovation Program October 2014, Final Report (552 Kb)

In the summer of 2014, the National Corporate Theatre Fund (NCTF) commissioned the Arts Education Partnership (AEP), a national network of arts, business, culture, education, and philanthropic organizations, to analyze the results of the Impact Creativity Innovation Program. NCTF had established the program in the 2013 with the support of The Hearst Foundation, with intent to strengthen and sustain access to high quality arts education programs in communities across the country.
AEP, a part of the Council of Chief State School Officers, examined the program proposals and final reports to identify themes among the programs and commonalities in challenges particularly those related to the pressing education issues of the day.
This report summarizes that analysis, exploring the ways the Impact Creativity programs are addressing these major challenges to education. The report also identifies key challenges the theaters faced in implementing the programs and offers recommendations for strengthening educational theater programs as a key strategy for student achievement and school improvement.
Categories: