From Appalachia to Alaska: Supporting rural communities and individual artists
Tuesday, August 11, 2:00pm EDT / 11:00am PDT
Stephanie Hyre, senior program officer, Greater Kanawha Valley Foundation
Enzina Marrari, program officer, Rasmuson Foundation
Thomas Watson, owner and executive director, Rural Support Partners
Session 6 of the 2020 Webinar Series.
According to a National Governors Association report about rural support, creative sector initiatives are most effective when attuned to the particular creative assets and needs of rural communities. This is critically important as we advocate for needs-based and community-centered approaches to support. However, while rural communities have common assets and challenges, not all rural communities are the same. In 2019, we discussed the needs of remote indigenous communities, and this year we are exploring frameworks that are specific to the central Appalachia region and Alaska for organizations and individual artists. What are the place-based and regional nuances that one should keep in mind when funding rural communities in these regions? Join us on August 11 to hear from Enzina Marrari, program officer, Rasmuson Foundation, and Thomas Watson, owner and executive director, Rural Support Partners. They will share what makes their communities and support unique, and what funders should keep in mind when supporting rural communities and individual artists in these communities.
For the deaf or hard of hearing, live captioning is available by request. Please contact Sherylynn Sealy, GIA program manager, at least three (3) business days prior to the webinar to request live captioning.
Stephanie Hyre is the Senior Program Officer of The Greater Kanawha Valley Foundation.  She received her BA from West Virginia University and her MA from the University of Georgia.  Prior to her work at the Foundation, Hyre directed a small, basic needs assistance agency and before transitioning to the social sector, Hyre taught composition and rhetoric to college freshman.  In her current role, Hyre leads the Foundation's education and arts initiatives by working with nonprofits to convene stakeholders, leverage resources, and improve the lives of Greater Kanawha Valley residents.  Hyre is a 2017 class member of Leadership WV.  She is co-chair of Philanthropy WV's Education Affinity Group, a board director of Charleston Montessori School, and co-chair of the Appalachia Funders Network's Arts & Culture Group.  As a certified instructor, she volunteers at WV Health Right and Recovery Point of WV to guide participants through yoga and stress management.  Outside of her community-driven activities, Hyre enjoys spending time with her family, reading, and traveling.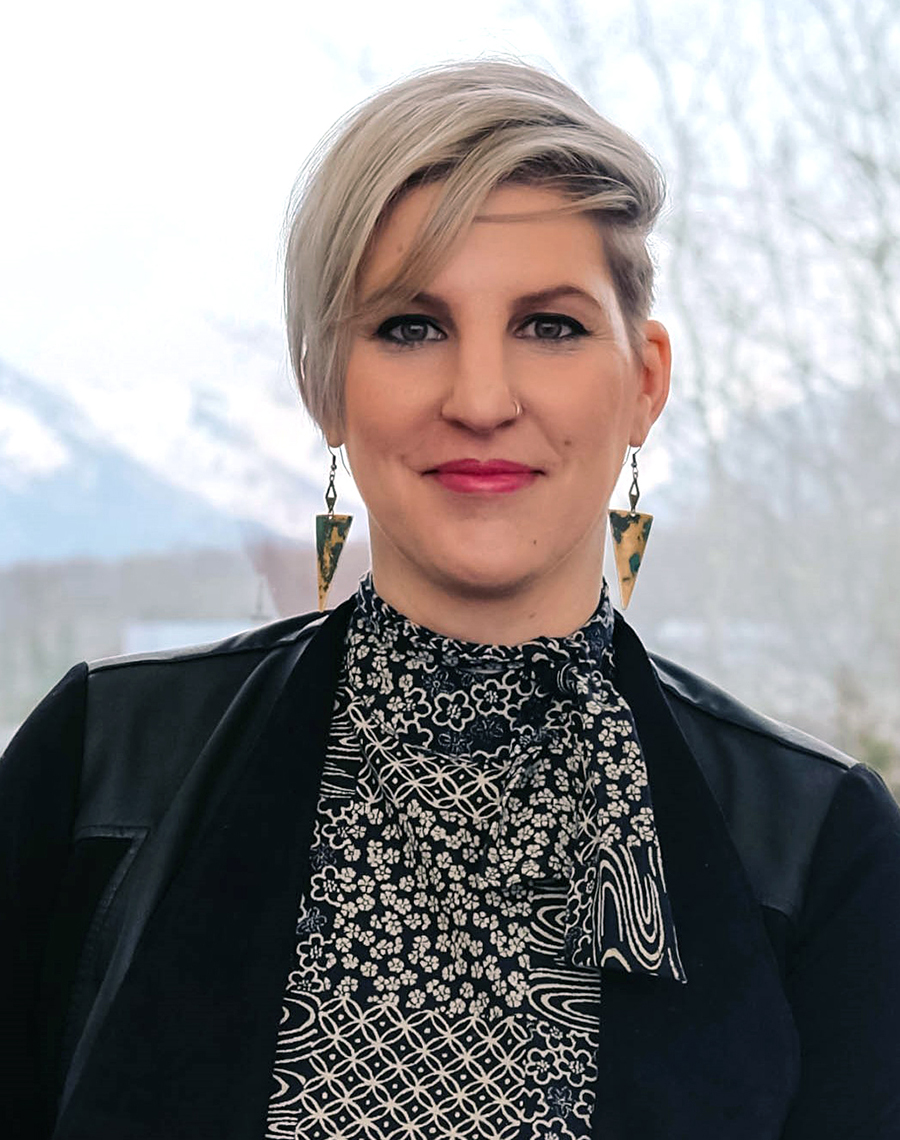 Enzina Marrari serves as a program officer for the Rasmuson Foundation based in Anchorage, Alaska. Originally from Chicago, Enzina Marrari moved to Anchorage in 1999 in search of adventure and wonder. She has served as grants manager for Access Alaska, director of education for Planned Parenthood of Alaska, and adjunct professor of women and gender studies as well as fine art at the University of Alaska Anchorage. Most recently, she oversaw all aspects of the 1% for Art program as curator of public art for the Municipality of Anchorage. She is passionate about creating opportunities for engagement and paths toward community connection. Since 2008, she has curated and organized art exhibitions and events in Anchorage. Marrari holds a master's in art from New York University and continues as an active artist. She is a two-time recipient of the Foundation's Individual Artist Award, including a fellowship in 2017. Among other accomplishments, she is a 2015 Connie Boochever Artist Fellow, and she received a career opportunity grant from the Alaska State Council on the Arts in 2013 and a project grant in 2011 from Radical Arts for Women. She also has been awarded artist residencies in Argentina and Ireland. Marrari currently serves on the Municipal Arts Advisory Commission and as board chair for Momentum Dance Collective. In 2018, she was recognized as one of Alaska's Top Forty Under Forty emerging leaders through the Alaska Journal of Commerce.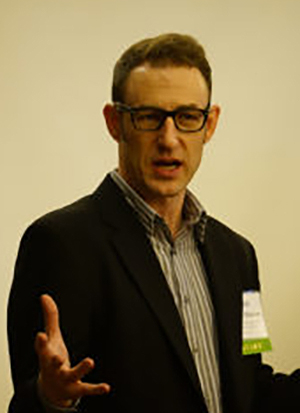 Thomas Watson is a social entrepreneur with 20+ years of experience in nonprofit and business management, community economic development, network building, and philanthropy. He is the owner and executive director of Rural Support Partners (RSP). RSP is a mission-focused management consulting firm that works to expand the impact of community economic development and philanthropy across Central Appalachia while innovating the field of rural development globally. Prior to founding RSP, Watson served as the director of the Grassroots Support Project at the Southern Rural Development Initiative (SRDI) where he worked to deepen the impact and scale of grassroots economic development organizations in the Deep South and Central Appalachia. Watson came to SRDI after working as a senior program consultant / National Program officer focused on grassroots leadership and social enterprise development within The Annie E. Casey Foundation's Making Connection Initiative – a 10-year $500million initiative to create better outcomes for kids living in 22 low income cities across the United States. As the co-founder and co-director of the Center for Participatory Change, he worked hand-in-hand with grassroots groups across Western North Carolina to create economic opportunities and increase equity for rural and marginalized people. He currently sits on the Community Investment Council of the Richmond Federal Reserve Bank and the Board of Directors for Invest Appalachia. Watson is also responsible for managing RSP's overall body of work, which includes serving as the backbone support organization for the Appalachia Funders Network and the Central Appalachia Network.