Investing in Financial Fitness: Capitalizing for Long-term Health
Investing in Financial Fitness: Capitalizing for Long-term Health
Tuesday, June 13, 2:00pm EDT / 11:00am PDT [PASSED]
Moderated by Janet Brown, President & CEO, Grantmakers in the Arts. Presented by Rebecca Thomas, Principal, RTA
Session 8 of the 2017 Webinar Series.
Webinars are free to the staff and board of GIA member organizations. The fee for nonmembers is $35.
A recording of this presentation is available here.
Grantmakers in the Arts launched the National Capitalization Project in 2010 to encourage funders to implement more effective grantmaking practices that support financial stability and success in their grantees and in the arts community. Since then, GIA has led "Conversations on Capitalization and Community" for funders and grantees in over 15 communities. These workshops have stimulated honest dialogue about grantmaking and management practices that undermine financial health in the nonprofit arts sector. They provoke discussions about the kinds of money that organizations need most to manage uncertainty and risk and to pursue opportunities for change. Join Rebecca Thomas, principal and founder of RTA, for a session on the fundamentals of investing in your grantees' financial fitness. This session can serve as a brief refresher for past "Conversations" participants or introduce key initial ideas to funders who have not yet been part of a conversation in their own local communities.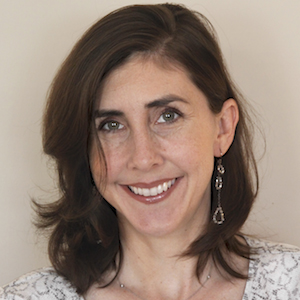 Rebecca Thomas
is the principal and founder of RTA, a consulting firm that helps cultural nonprofits and their supporters think creatively about how to balance artistic aspirations with business realities. She assists arts leaders in making choices that build organizational health and resiliency. She collaborates with grantmakers to design and implement programs that align capital to organizational needs. Rebecca speaks and writes about the relationship between nonprofit finances and mission success. Formerly, as vice president at Nonprofit Finance Fund, Rebecca led the organization's national strategy to serve the arts. She designed and directed programs that combined flexible capital with advice to help organizations make change supportive of long-term health. Earlier in her career, Rebecca was senior economics correspondent for
smartmoney.com
. She is a longstanding board member of DataArts and Jose Mateo Ballet Theatre.