Member Spotlight on Barr Foundation
Member Spotlight on Barr Foundation
Submitted by
SuJ'n
on July 1, 2016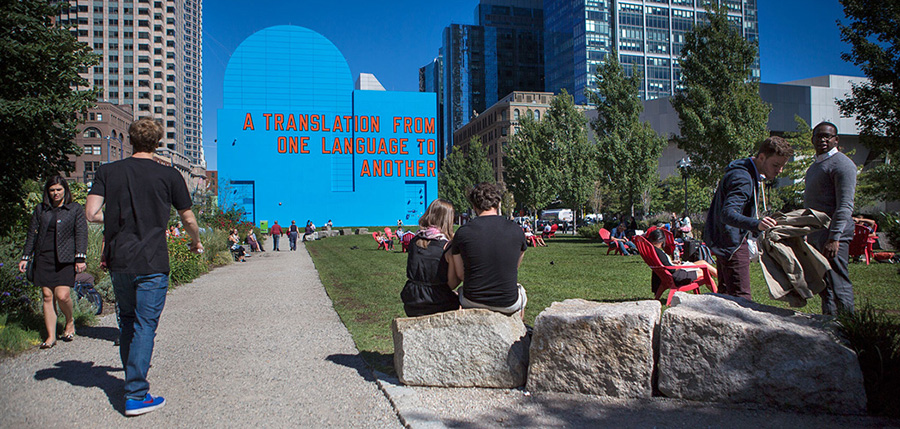 For the months of July and August, GIA's photo banner features artists and work supported by
Barr Foundation
. Based in Boston, Barr is among the largest private foundations in New England. The foundation focuses regionally, and in select cases nationally, on partnerships that elevate vibrant, vital, and engaged communities; advance solutions for climate change; and expand educational opportunity.
More than three years ago, Barr started working on a number of civic initiatives that came to life recently. On June 17th, Boston Mayor Martin J. Walsh released the city's 10-year cultural plan, Boston Creates, which reflects ideas from over 5,000 community voices. The plan follows the creative sector's mobilization during the 2013 mayoral race when they called for increased civic leadership and support for the arts. As one way to infuse creativity and fun into the planning process, Barr enlisted the help of the people on the front lines, Boston's working artists, to serve as artist ethnographers.
"In addition, Barr's Arts & Creativity Program released its new strategies earlier this year to engage and unleash the region's creative potential," says Senior Program Officer San San Wong. "We shifted from a frame of 'arts and culture' to a more inclusive frame of 'arts and creativity,' and enlarged our geographic footprint to focus on Massachusetts, with select activities in New England and at a national level."
Rooted in Barr's prior work, the foundation formulated three Arts & Creativity strategies:
Invest in organizations to be adaptive and relevant.
Join arts with other sectors to foster creative problem-solving, broaden arts participation, share new resources for the arts, and forge new cross-disciplinary alliances.
Activate public support for arts and creativity.
Learn more about Barr's strategies on their website and read about the ongoing accomplishments and learnings of their partners by visiting Barr's blog.
Barr Foundation has been a GIA member since 2002.
You can also visit the photo gallery on the Photo Credits page.