Tom DeCaigny, New Executive Director of the California Alliance for Arts Education
Tom DeCaigny, New Executive Director of the California Alliance for Arts Education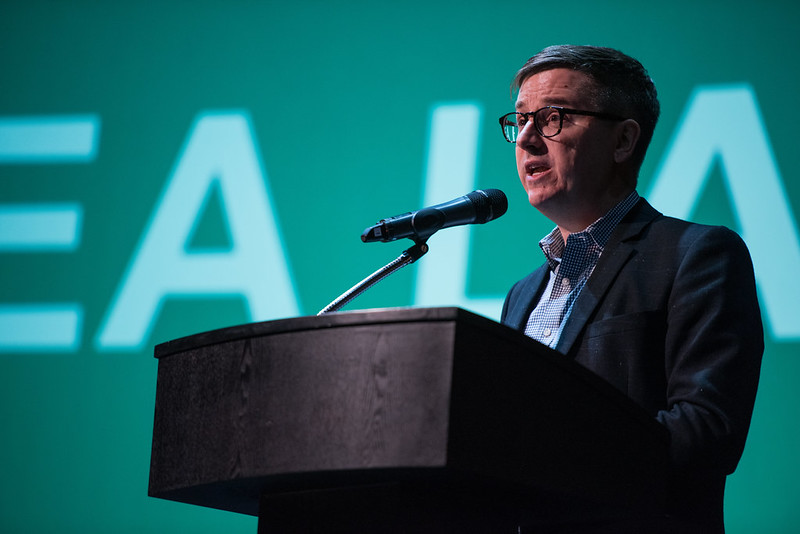 The California Alliance for Arts Education recently announced that Tom DeCaigny has been named the new executive director, beginning in late February.
Most recently, as the press release states, DeCaigny was the director of Cultural Affairs at the San Francisco Arts Commission, a $40 million city department that champions the arts as essential to daily life.
"As a working-class kid growing up in rural northern Minnesota, a public school drama teacher helped save my life. All young people, especially those young people who face barriers because of racial inequity and economic inequality, deserve the right to a high-quality public arts education and the opportunities that follow. The Alliance is an organization that's been near and dear to my heart for decades and I couldn't be more excited to build on its demonstrated success as a policy and advocacy leader in the State of California," DeCaigny said.
Image: Eli Zaturanski
Tom DeCaigny at the 2018 GIA Conference.