These Are This Year's Most Vibrant Arts Communities in America
These Are This Year's Most Vibrant Arts Communities in America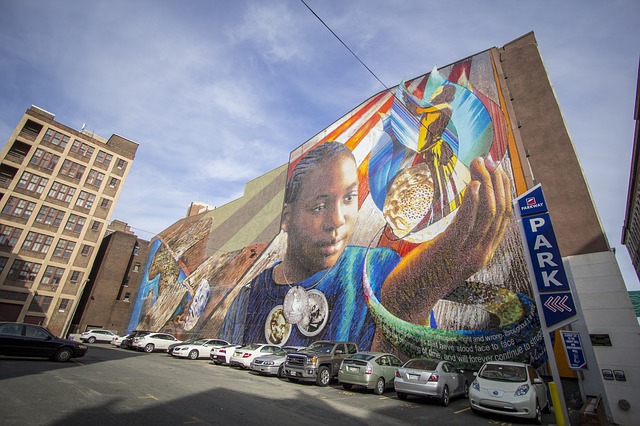 Arts and cultural organizations in the United States are well-distributed across the country, serving communities both poor and affluent, rural and urban, not just on the coasts and not just in major metropolitan markets, states the National Center for Arts Research (NCAR) introducing its 2018 most vibrant arts communities in America index.
In this report, NCAR highlights communities that have cultivated higher levels of arts activity per person living in the community while considering creativity "is a desirable and necessary element for an innovative and thriving community. Aside from being an engine of job creation and economic growth, arts and culture contribute to social wellbeing and are essential to creating more livable, safe, memorable, and connected communities."
Here's how the NCAR understands vibrant arts communities:
As in years past, we take an empirical approach to assessing a variety of factors that make up a community's arts vibrancy, rather than base the list on popular vote or on our own opinion about locations. Our method involves measuring characteristics like the number of nonprofit arts and cultural organizations per capita in a community. Although this may appear to some like a counting exercise, there is more to it. There is meaning in the fact that, all else being equal, more arts and cultural organizations in a community translates to more availability of arts experiences for people to engage with in that community. It also means more variety. A community with 30 arts organizations most likely has a greater range of options than a community of comparable size with only three organizations, so a greater diversity of interests, preferences, and cultural expressions can be met. This is just one example of the 12 measures we use.
Below is one of the indexes, the Top 20 Arts-Vibrant Large Communities:
1 San Francisco-Redwood City-South San Francisco, CA
2 New York-Jersey City-White Plains, NY-NJ
3 Washington-Arlington-Alexandria, DC-VA-MD-WV
4 Nashville-Davidson-Murfreesboro-Franklin, TN
5 Minneapolis-St. Paul-Bloomington, MN-WI
6 Los Angeles-Long Beach-Glendale, CA
7 Boston, MA
8 Silver Spring-Frederick-Rockville, MD
9 Newark, NJ-PA
10 Seattle-Bellevue-Everett, WA
11 Philadelphia, PA
12 Portland-Vancouver-Hillsboro, OR-WA
13 Cambridge-Newton-Framingham, MA
14 New Orleans-Metairie, LA
15 Oakland-Hayward-Berkeley, CA
16 Chicago-Naperville-Arlington Heights, IL
17 Rochester, NY
18 Austin-Round Rock, TX
19 Cleveland-Elyria, OH
20 Pittsburgh, PA
Read the NCAR's full arts vibrancy index here.
Image: Pixabay / hyeonjukim