A Publicly-Owned Venue Marks an Opportunity for Local Artists in Seattle
A Publicly-Owned Venue Marks an Opportunity for Local Artists in Seattle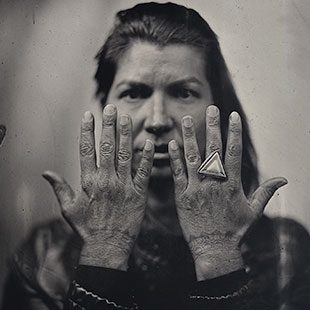 A publicly-owned space, ARTS at King Street Station, a combination gallery and offices for the Seattle Office of Art and Culture, as Next City points out, is the house for a new exhibit, yəhaw̓, that features 280 indigenous artworks.
This art space represents an opportunity for local artists in Seattle: the venue is dedicated to increasing opportunities for communities of color to generate and present work their work, according to its website.
Next City writes:
As a publicly owned arts space, the office endeavors to program ARTS differently from traditional museums or galleries. An advisory panel of local artists and community members will take the lead rather than handing the reins over to a single all-powerful curator or director. That approach resulted in a decision to dedicate the inaugural exhibit to the legacy of the Coast Salish people who were the original inhabitants of Puget Sound.
As Next City reports, this exhibit represents more than 100 tribes and 130 of the artists are female or female-identified and it covers an entire range of indigenous art practice.
Much of it has been incubated through partnerships with Puget Sound arts institutions that hosted residencies or donated studio space to allow the artists time and space to prepare works for the show. Between the art on the museum-quality movable walls and a zine that grew organically out of the exhibit's development, all of the 200-plus artists who applied are featured.
As Randy Engstrom, director of the Office of Arts and Culture and Grantmakers in the Arts board member, told Next City, "this concept touches on a vision for arts and culture in this city that resonates across lots of levels of power and lots of different communities."
Read here Next City's article.
Image: ARTS at King Street Station website / Detail from Kali Spitzer (Kaska Dena and Jewish), Awapuhi, Archival pigment print from scanned tintype, 2016, Courtesy of the artist.