A Podcast Series Celebrates the Collaboration Between Artists and Communities in Arizona
A Podcast Series Celebrates the Collaboration Between Artists and Communities in Arizona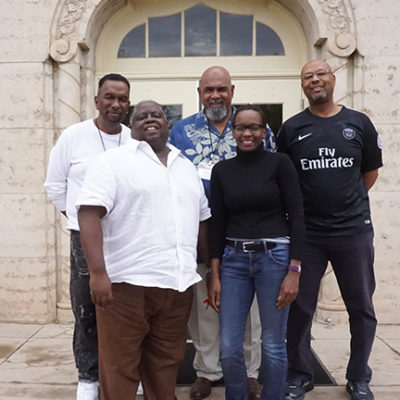 A new podcast series, AZ Creative Voices, explores all that happens when artists are invited to contribute to community improvement efforts.
The Arizona Commission on the Arts press release states:
In AZ Creative Voices, producer Regina Revazova introduces listeners to eight teams working with artists to create solutions to complex community challenges. Along the way Revazova explores the challenges and successes of this creative partnership; the potential of community-engaged work; and the many discoveries as participants strengthened their collaborative skills.
"This podcast series is a beautiful and fitting outgrowth of the AZ CCI initiative. For 2-plus years we learned together—artists and community leaders, educators, dedicated residents, business owners and service providers—all sharing expertise in an evolving creative collaboration," said Jaime Dempsey, executive director of the Arizona Commission on the Arts.
The series is a chronicle of work supported by the Arizona Creative Communities Institute (AZCCI).
In the spring of 2017, the Arizona Commission on the Arts and Arizona State University's Herberger Institute for Design and the Arts, with guidance from Southwest Folklife Alliance and support from the Surdna Foundation and the Arizona Community Foundation, issued a call for small teams representing Arizona cities, towns and neighborhoods to participate in the AZCCI.
The institute, according to the AZ Commission on the Arts, "offered small teams, made up of diverse members of Arizona communities, a unique opportunity to explore the many ways creativity can be put to work for positive community impact."
Image: Arizona Commission on the Arts website