Miguel Cardona, Education Secretary Pick, Considered Majoring in Art Education
Miguel Cardona, Education Secretary Pick, Considered Majoring in Art Education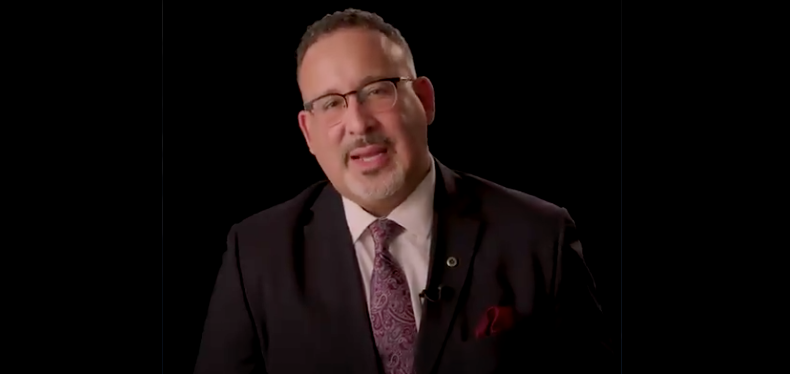 Miguel Cardona, President Joe Biden's pick to become the next U.S. education secretary, "considered majoring in art education — influenced by an excellent art teacher he had," as The Hechinger Report stated recently.
As NPR reported, Cardona -Connecticut's schools chief-, said he was "American as apple pie and rice and beans."
His parents are from Puerto Rico, and according to NPR, "he lived in public housing as a kid, arrived in kindergarten only speaking Spanish and has long drawn on his personal experience to inform his approach to education policy, focusing on making schools more equitable, closing achievement gaps between students of color and their white peers, and improving teaching for English-language learners."
In an article on Cardona's journey, The New York Times recently reported:
If confirmed, he could play a role in puncturing the conventional wisdom that has cast English learners as weighed down by shortcomings — as a problem that must be solved quickly. (...) As the nation's first education secretary who was an English learner, he will have the opportunity to apply his considerable experience and expertise in language learning nationwide, as research and experience are pushing more states and districts to teach English learners in both English and their home languages.
Image: Screenshot / White House video