How Three Placemaking Projects Activate Their Communities
How Three Placemaking Projects Activate Their Communities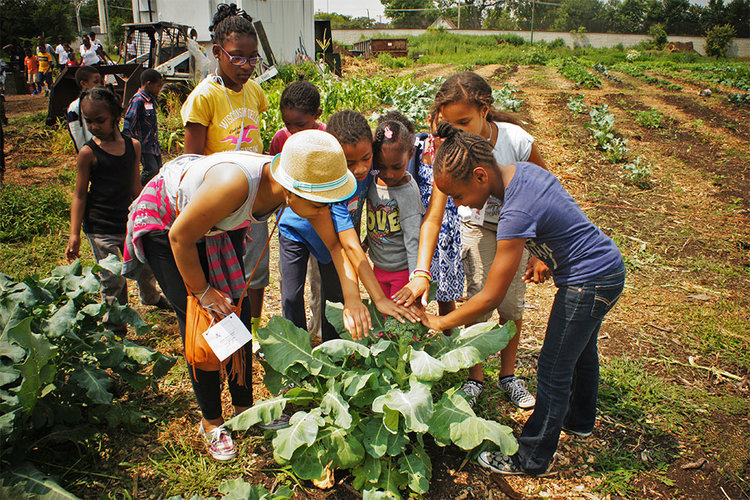 In a recent article that tackles gentrification and creative placemaking, Next City features three programs that, as James A. Anderson writes, activate community networks and help artists and residents lay down economic roots.
The programs featured in Next City's article are:
Sweet Water Foundation, an organization in Chicago that "utilizes a blend of urban agriculture, art, and education to transform vacant spaces and abandoned buildings into economically and ecologically productive and sustainable community assets that produce engaged youth, skilled workers, art, locally-grown food, and affordable housing"
Nibble, an initiative run by the Somerville Arts Council in Massachusetts that serves as "an incubator for immigrant chefs"
Denver's Youth on Record, a nonprofit that offers "free music and studio production courses to high school students as an incentive to finish school and get a diploma"
Anderson writes,
The question of just how to execute creative placemaking without inviting gentrification sits at the forefront of creative placemaking circles. Jamie Hand, a researcher for ArtPlace America, says the friction between placemaking's benefits and the onrush of gentrifying forces has happened frequently enough to spark vigorous discussion and dialogue on the efforts to walk a tightrope between uplift and displacement of the community.
Read the article and learn about these programs here.
Image: Sweet Water Foundation website