GIA Releases Report on Arts and Culture Grantmaking in the Solidarity Economy
GIA Releases Report on Arts and Culture Grantmaking in the Solidarity Economy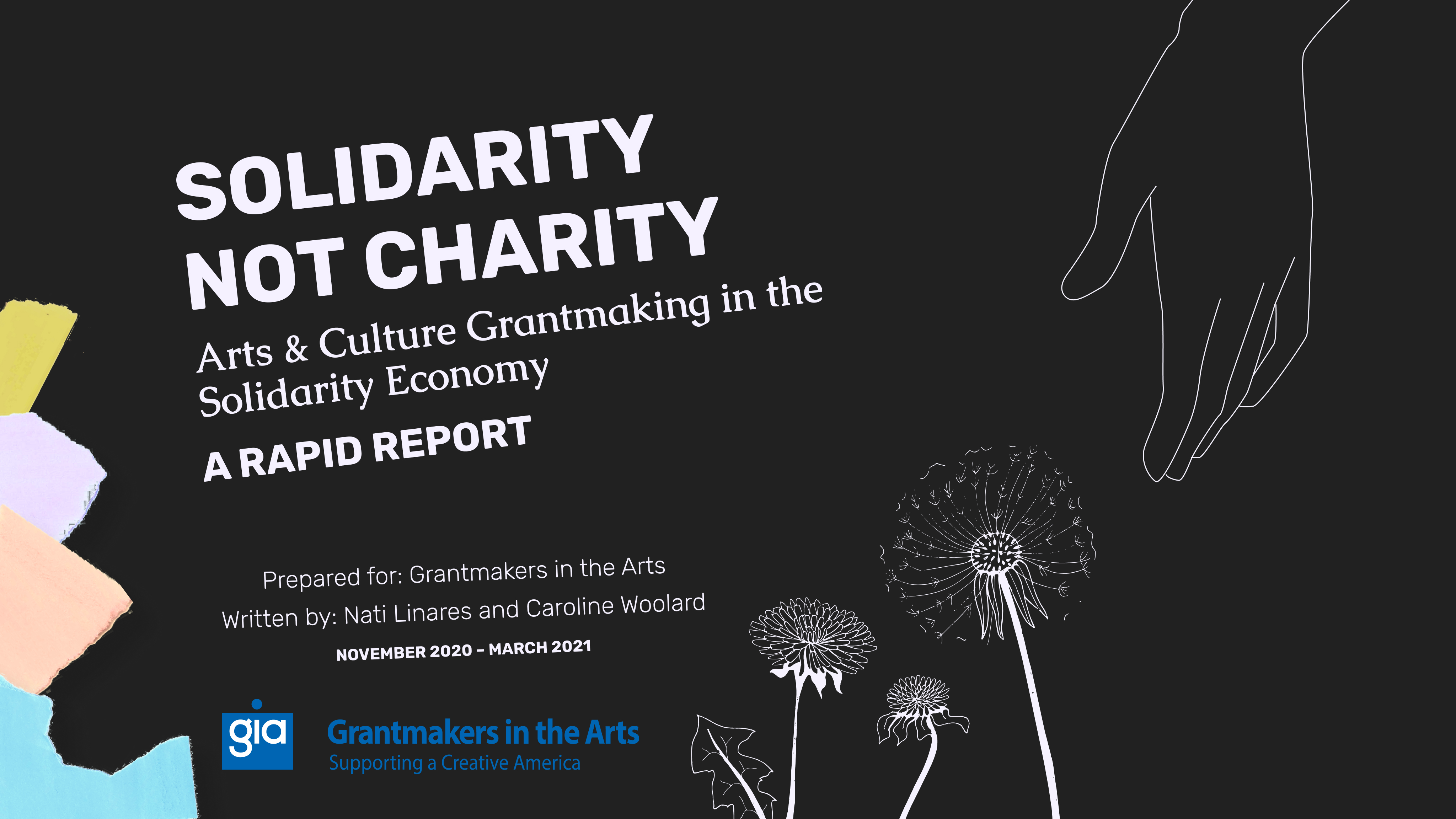 Grantmakers in the Arts (GIA) just released Solidarity Not Charity: Arts & Culture Grantmaking in the Solidarity Economy, a report that explores how the grantmaking community can support culture-workers and artists through an increasingly just economy.
Commissioned by GIA with funding by William and Flora Hewlett Foundation, Kenneth Rainin Foundation, and Barr Foundation, the report and its interactive website share an overview of the Solidarity Economy, culture-workers' role in it, and what grantmakers may do to support it through recommendations and an action checklist.
For this report, authors Natalia Linares, communications manager at New Economy Coalition and Caroline Woolard, an artist, educator and fellow at Center for Cultural Innovation, interviewed grantmakers, artists, advocates, scholars, lawyers, and economists in order to inform the recommendations for arts and culture grantmakers on how they can engage in systems-change work that addresses root causes rather than symptoms of cultural inequity.
Explore the report and interactive website here. Please share this report in your communities and networks, using the hashtag #GIArts.
Check out this video on the report.
For more details on this report, review the press release here Check out this video on the report..