An Afrofuturism Show, and No Black Artists?
An Afrofuturism Show, and No Black Artists?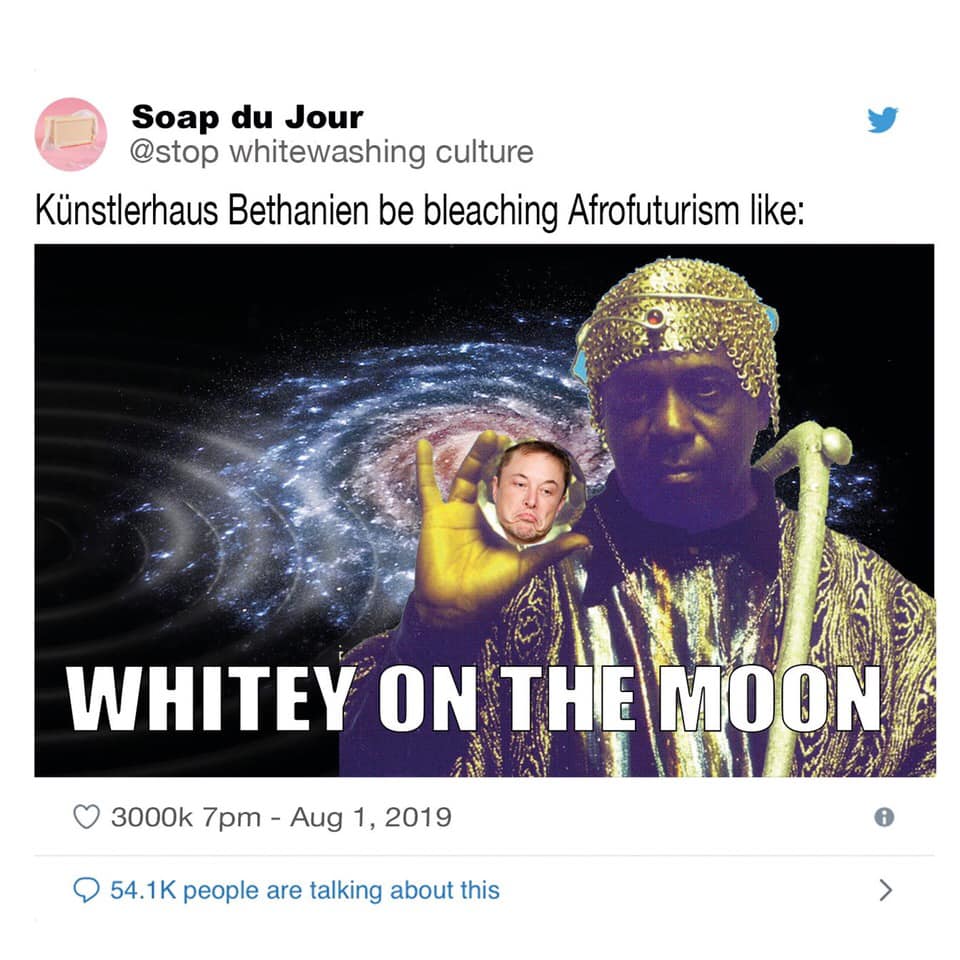 The organizers of an exhibition in Berlin inspired by the Afrofuturism movement and Elon Musk did not include a single black artist in its lineup, as an The Guardian reported, criticism followed. The Künstlerhaus Bethanien space, where the exhibition takes place has fallen into "old curatorial habits that favor white men," according to the activist group Soup du Jour, wrote The Guardian.
An open letter by an anonymous collective of curators, cultural activists, and museum workers said the gallery's curator, Christoph Tannert, was promoting "white muskulinity," alluding to Musk.
"So you're saying that this exhibition aligns itself with the vision of a South African billionaire who wishes to colonise as much territory as possible?" reads the statement.
The article states:
The group pointed out that of the 22 artists involved in the show, 18 were white men and three were white women, and there was one person of color, the Singaporean artist Song-Ming Ang, who represented his country at this year's Venice Biennale. "We can only congratulate you heartily on managing to successfully man your mission to outer space with a list of artists that deftly marginalizes all artists other than white men," the group said.
Image: Soup du Jour Facebook