Racial Equity in Arts Funding Workshop: March 2021
Workshop Resources
Written materials we referenced
Grantmakers in the Arts resources:
Other resources
Resources you can use to continue the conversation about race in your networks and organizations
Please use the links below for the websites of our guest speakers
Workshop Facilitators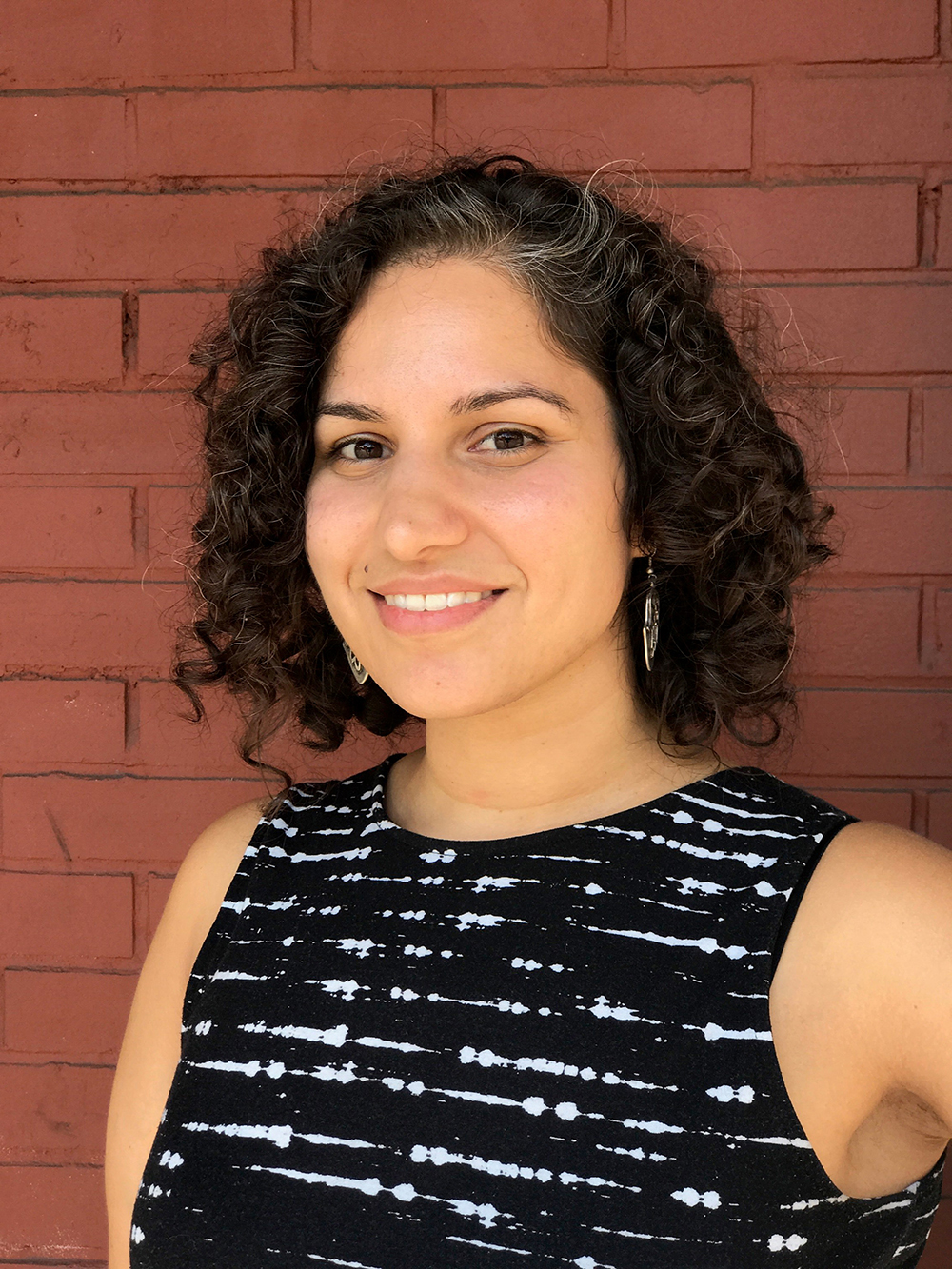 Nadia Elokdah
Vice President & Director of Programs, Grantmakers in the Arts
Nadia Elokdah is an urbanist, designer, and cultural producer. She currently serves as deputy director and director of programs for Grantmakers in the Arts. Most recently she served as special projects manager with the New York City Department of Cultural Affairs, and she coordinated and co-authored the City's Monuments Commission and CreateNYC, the first-ever comprehensive cultural plan for NYC in 2017. In this role, she coordinated and led hundreds of engagements with a broad cross-section of the peoples, communities, and stakeholders city-wide. Elokdah is a trained architect and design strategist, researcher, professor, and published author. She holds a Master of Arts in Theories of Urban Practice from Parsons The New School for Design and a Bachelors of Architecture from Temple University.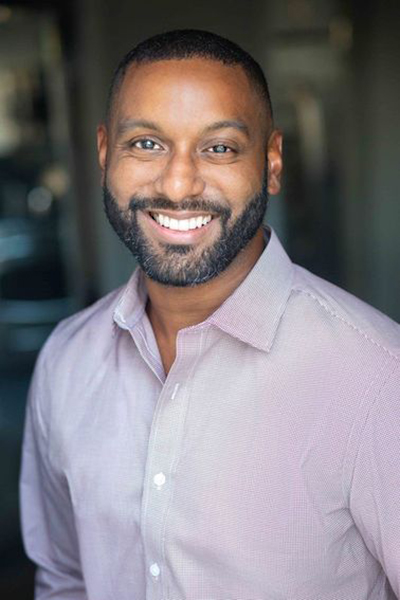 Cardozie Jones
Founding Principal, True North EDI
Cardozie Jones is the founding principal of
True North EDI
. Jones brings more than 15 years of experience as an educator, artist and critical race analyst to bear in each True North EDI engagement. At True North EDI, Jones facilitates workshops, coaches leadership teams, and supports organizations in creating deeper, more meaningful, and lasting change. Jones's lived experience led him to undergraduate work in Media Studies where he focused on representations of race and gender in the media. This was followed by a Master's Degree in Applied Theater where he honed the tools and techniques necessary to create impactful community interactions. Jones taught for 8 years before becoming an assistant principal in a high school in Brooklyn, NY, and was the manager of Youth Programming for Live Out Loud, a nonprofit organization committed to connecting LGBTQ youth to positive queer role models. At True North EDI, Jones's work spans educational, non-profit, philanthropic and corporate spheres. From crafting a year-long organizational change engagement to delivering racial equity workshops, Jones believes that the heaviness of the work must not be experienced as insurmountable. He approaches each engagement as an opportunity for professional communities to engage in deep reflection and action to create the change that is both necessary and possible.
Angelique Power
President, The Field Foundation of Illinois
Angelique Power is president of The Field Foundation of Illinois. Previously, she served as program director for The Joyce Foundation's culture program where she focused on strengthening and diversifying arts organizations, building capacity within the arts sector, and investing in the creative capital of artists of color through the Joyce Awards. Power has more than 15 years of experience in communications and outreach and has served as director of communications and community engagement at the Museum of Contemporary Art, Chicago. She also developed and managed philanthropic efforts as a senior manager in community relations for Target Corporation.
Sherylynn Sealy
Program Manager, Grantmakers in the Arts
Sherylynn Sealy is a strategist, artist, yoga instructor, and educator with a varied background. Prior to her role with Grantmakers in the Arts, Sealy was a philanthropy fellow with the New York Community Trust where she engaged with arts and culture funders and organizations across New York City. She previously served as a consultant for the New Haven Mayor's Office and Superintendent's Office on their implementation of the city-wide Youth Stat Initiative. Managing over 200 student-cases, she served as the point of contact for schools and local partners. She served on the Dance/NYC Junior Committee and is the producing artistic director at Greater Glory Nazarene Ministries in Brooklyn, NY. She continues to explore her passion for performing arts, traveling, and spreading a message of hope. She holds a Masters of Public Administration in Public and Nonprofit Management and Policy from New York University, Bachelors of Science in Education and Psychology from Northeastern University, and is a Teach for America alumna.
Caitlin Strokosch
National Performance Network
Caitlin Strokosch was appointed president and CEO of the National Performance Network (NPN) in 2016, where her work has focused on building a more just and equitable arts presenting field. Most recently, she served the Alliance of Artists Communities – an international association of artist residency centers – from 2002 to 2016, and served as executive director as of 2008. Strokosch has written extensively and spoken around the world on artist- and community-centered practices, organizational sustainability and leadership development, and she has served as a grant panelist for local, state, and national funders. She served for six years on Grantmakers in the Arts' Support for Individual Artists committee, and as a GIA board member she also serves on the Racial Equity committee. Strokosch has a BA in music performance from Columbia College and a Master's in musicology from Roosevelt University, where her research focused on arts as a tool for anti-oppression and building communities of resistance.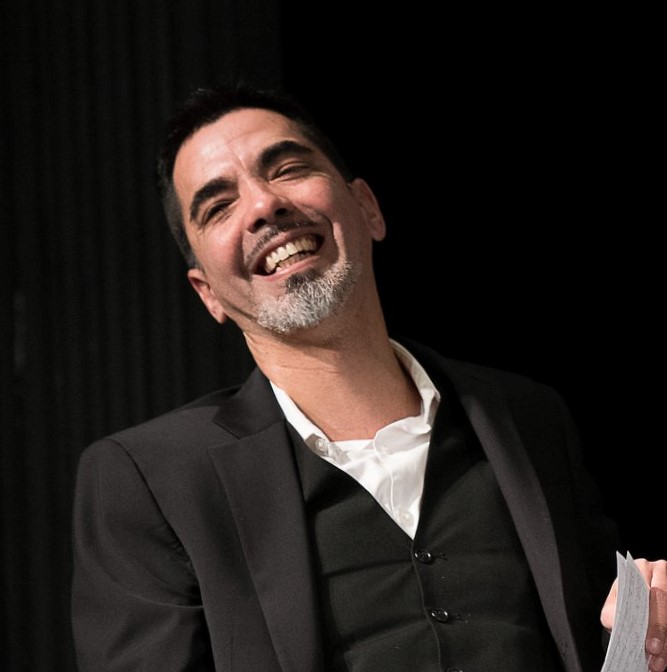 Edwin Torres
President & CEO, Grantmakers in the Arts
Edwin Torres joined Grantmakers in the Arts as president & CEO in October 2017. Torres served on the GIA board of directors from 2011 through 2016. He most recently served as deputy commissioner of cultural affairs for New York City, where he worked on elements of the city's long-term sustainability plan, a study of and efforts to support the diversity of the city's cultural organizations and the city's first cultural plan. Prior to joining the NYC Department of Cultural Affairs, he was a program officer with The Rockefeller Foundation, where he worked on the foundation's support for arts and culture, jobs access, and resilience. He has also served in the dean's office at Parsons the New School for Design, on the arts and culture team at The Ford Foundation as well as on the staff of the Bronx Council on the Arts. He holds a Master of Arts in Art History from Hunter College and a Master of Science in Management from The New School.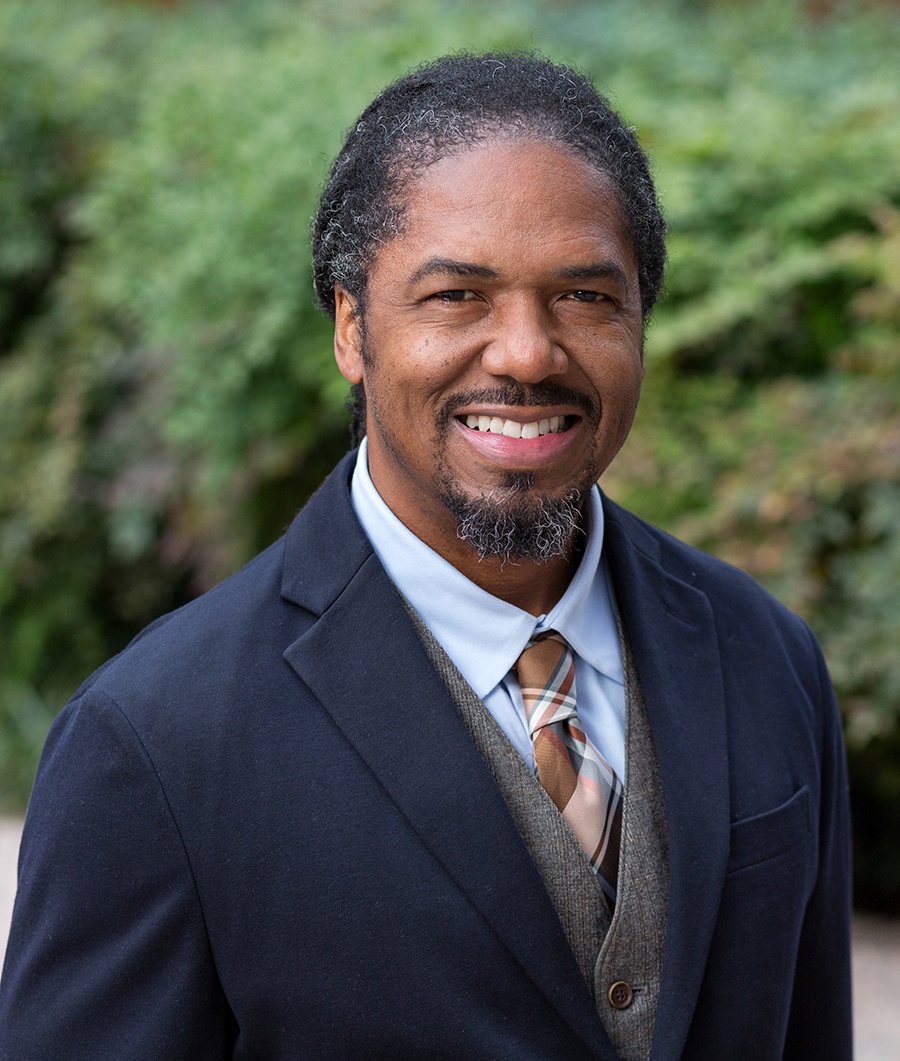 Marcus Walton
President & CEO, Grantmakers for Effective Organizations
Marcus F. Walton joins GEO with over a decade of practice in both nonprofit management and the ontological learning model. He specializes in operationalizing conceptual frameworks; racial equity facilitation and training; leadership and management strategy; stakeholder engagement; program development and navigating philanthropy.
In his previous role as Director of Racial Equity Initiatives for Borealis Philanthropy, Marcus lead the Racial Equity Initiatives team and worked in partnership with 18 nationally-networked, philanthropy-serving grantee organizations to move past the "transactional" nature of Diversity, Equity and Inclusion to a unified movement which prioritizes strategies that close gaps in access to opportunity, resources and well-being (across all categories of gender, identity, sexual orientation, class and ability).
Before that, Marcus served as Vice President and Chief Operating Officer for the Association of Black Foundation Executives (ABFE), where he oversaw its operations, HR and staff development functions, including the overall strategy, conceptualization and administration of racial equity programming. Prior to ABFE, he combined his organizing experience and passion for public service in the role of Program Officer of Community Responsive Grantmaking with the Cleveland Foundation and Sr. Program Officer with Neighborhood Progress, Inc.
Marcus is a Newfield Network-trained ontological coach, with additional training in the Action Learning systems coaching model. He promotes coaching as a tool for personal mastery, racial equity & systems change, social sector excellence and transformation within marginalized communities.
Marcus received a Bachelor of Arts in History and Political Science from Bowling Green State University and has continued graduate studies in public administration at Georgia State University's Andrew Young School of Public Policy as well as Rutgers University's School of Public Affairs and Administration.