Grantmakers in the Arts Selects Edwin Torres as New CEO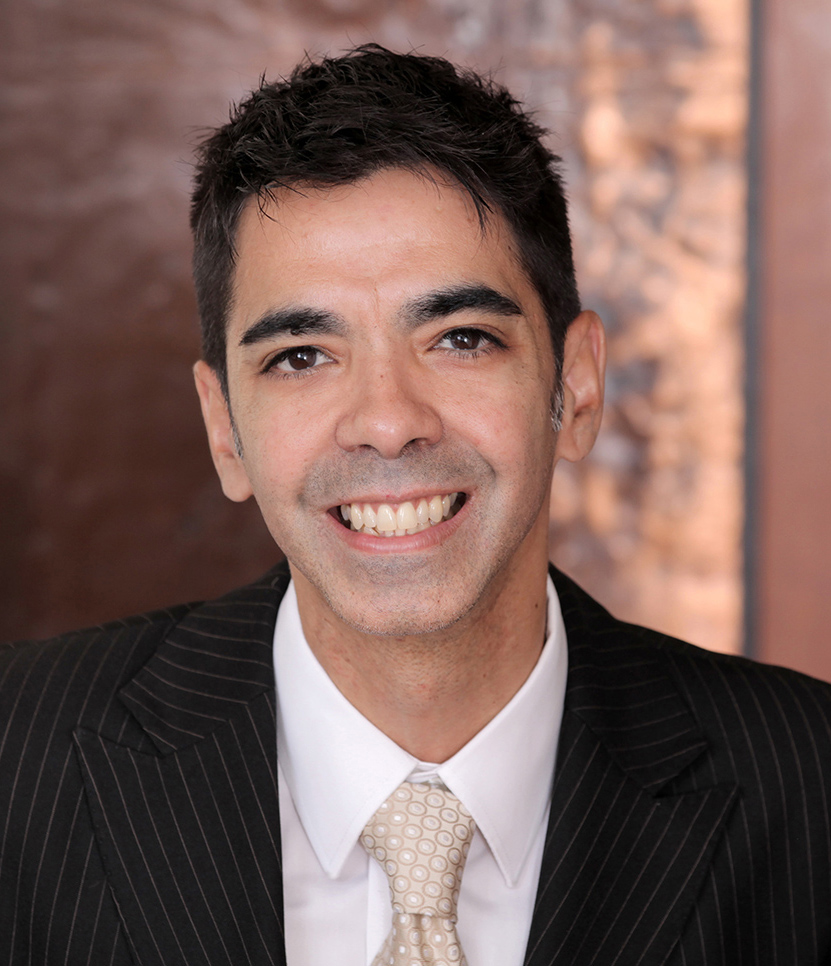 August 16, 2017 — Edwin Torres, deputy commissioner of the New York City Department of Cultural Affairs, has been selected by the Grantmakers in the Arts (GIA) board of directors as the organization's new president & CEO. Torres will become GIA's third CEO after a national search for a successor to current CEO Janet Brown, who will step down at the end of 2017.
Torres has a strong and diverse history in arts philanthropy. Prior to joining the NYC Cultural Affairs office, he was an associate director with The Rockefeller Foundation and director of external partnerships for Parsons School of Design at The New School. He served on the GIA board of directors from 2011 through 2016. He has also served on the arts and culture team at Ford Foundation as well as on the staff of Bronx Council on the Arts. He holds a Master of Arts in Art History from Hunter College and a Master of Science in Management from The New School.
"While we are forever indebted to Janet Brown for the incredible place she brought our organization under her tenure, we could not be more thrilled with Eddie's acceptance of this role," said Angelique Power, chair of the board of directors for Grantmakers in the Arts and president of The Field Foundation of Illinois. "Eddie Torres has experience that ranges from government to private philanthropy, he has the courage to move important racial equity changes through systemic levers, and he has the one-two punch of charm and fierce intellect. The fact that he is our first Latine President is important to note as well."
"I have experienced firsthand the influence that Grantmakers in the Arts' thought leadership has on both public and private philanthropy," stated Torres. "GIA creates positive social change by informing and influencing how cultural philanthropy is conducted. The vision, the integrity, and the courage that Janet Brown and GIA's board of directors has shown has been an absolute inspiration to me and to so many of us. I couldn't be more delighted and more humbled to have been selected to lead GIA's next chapter."
GIA engaged Koya Leadership Partners, a national executive search firm that specializes in leading searches exclusively for mission driven clients, to conduct the national search for its next president & CEO.
The GIA board of directors has elected to relocate the organization's offices to the boroughs of New York City from Seattle in early 2018. Power explained, "Relocating the office has been considered by the board in the past. The proximity to national partners doing critical advocacy and programming work at this time and the racial and socioeconomic demographics were among several factors important to the decision making."
"Moving forward," Brown stated, "NYC will provide more opportunities for GIA to develop joint programs and serve a national membership more effectively as it partners more closely with other philanthropic affinity groups and arts service organizations."
GIA supports the well-being of artists and the nonprofit arts sector by providing education and networking for funders concerned with urban, suburban, and rural arts support across every part of the country.
GIA will remain in Seattle through December 31, 2017 and transition to the new offices in the first few months of 2018. Torres will begin in mid-October, working with current CEO Janet Brown to assure a smooth transition of operations. Both Brown and Torres will address attendees at GIA's annual conference in Detroit, October 28-31.
Grantmakers in the Arts is a national association of private and public arts funders, including large independent foundations, family foundations, community foundations, national, state, and local arts agencies, and nonprofit organizations that make grants to artists and arts organizations. The organization's four focus areas of racial equity in arts philanthropy, support for individual artists, arts education, and nonprofit financial health will remain at the core of its work.
Edwin Torres will be the third president & CEO of GIA. Janet Brown held the position for nine years and was preceded by Anne Focke who served ten years and was the organization's first executive leader. GIA has 320 organizational members and provides communication services, research, and regional and national convenings for arts funders.
For more information, contact: Monica Thomas, Communications & Publications Manager, Grantmakers in the Arts, monica@giarts.org.