Grantmakers in the Arts President & CEO Janet Brown to Step Down
SEATTLE — Janet Brown, president and CEO of Grantmakers in the Arts (GIA), has announced that she will step down from her leadership role in the organization as of December 31, 2017. Grantmakers in the Arts is a national association of public and private arts funders and provides members with resources and leadership to support artists and arts organizations. Brown has been CEO of GIA since January 1, 2009.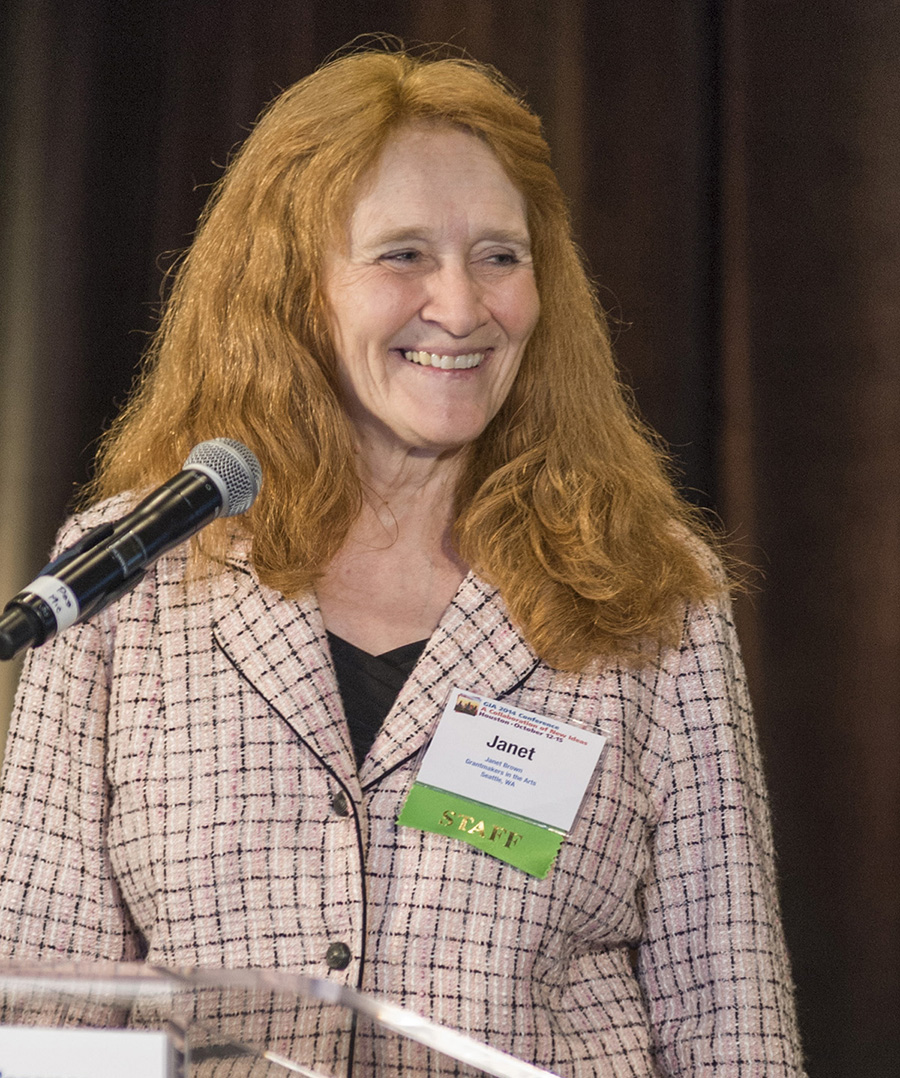 "GIA is in a great position to move to another level of effectiveness, and I feel new leadership will do that best," Brown explained. "It has been an honor to lead an organization that has such a passionate board, staff, and membership who believe in the power of artists and the arts to reflect and change us. Although I am leaving GIA, I am not leaving the field and am excited about the opportunities that may present themselves for my involvement."
Under Brown's leadership, GIA's membership increased thirty-four percent and the budget was nearly doubled from 2008 to 2017. The organization also saw a large expansion of its programs, including the development of webinars, research, workshops, and forums on a wide array of topics including arts education; support for individual artists; cross-sector creative work in medicine, environment, and corrections; and many more. The 2016 GIA Conference was the largest in the organization's 32-year history.
In 2011, Brown led the development of Conversations on Capitalization and Community, a set of workshops for funders and nonprofits focusing on what each group can do to support the financial health of nonprofit arts and culture organizations. GIA has since held 30 workshops in cities across the US. Through these and other resources, GIA aims to reverse the trend of under-capitalization in the nonprofit sector.
With Brown at the helm, GIA has also become a national leader on the issue of racial equity in arts philanthropy, providing funders with leadership and resources – including national forums, research, recommendations, and a workshop currently in development for 2017 – to address racial disparities through intentional support of African, Latino/a, Asian, Arab and Native American arts organizations.
Brown will spend her final year as CEO solidifying programs, assisting in the transition process, and increasing GIA's influence on core issues like nonprofit financial health and racial equity in arts philanthropy.
"We are immensely thankful for Janet for the work she has done to grow this organization – for her ability to both be a great leader and to respond to the needs of our changing field," said Robert Booker, executive director of the Arizona Commission on the Arts and current chair of the GIA board of directors.
The board will conduct a national search for Brown's replacement led by incoming board chair Angelique Power, president of The Field Foundation of Illinois.
###
Media Contact:
Monica Thomas, Communications & Publications Manager
206-624-2312 ext. 111 | monica@giarts.org