Diane Ravitch
Diane Ravitch
The following speech was delivered by Diane Ravitch on December 9, 2011, at the National Opportunity to Learn Summit.
My theme for today: Whose children have been left behind?
Read More...
November 12, 2009 by Steve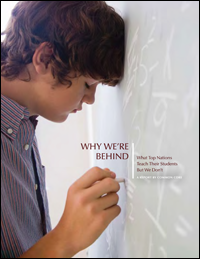 2009, 102 pages, Common Core, 1016 16th Street NW, 7th Floor, Washington, D.C., 20036, (202) 223-1854 http://www.commoncore.org
Download:

   Why We're Behind: a Report by Common Core (3.6Mb)
Read More...