Storytelling That Has the Power to Change Things
Storytelling That Has the Power to Change Things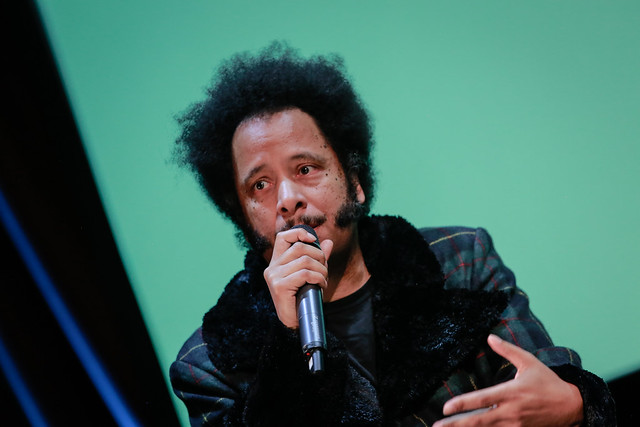 Boots Riley, the Oakland filmmaker, musician, and activist who wrote and directed the satire Sorry to Bother You believes in making art "that makes people understand that they have the power to change things…that's what you can do with narrative."
He reflects on that power in a blog post that is part of The Kenneth Rainin Foundation's series "10 Stories For 10 Years."
The script of Sorry to Bother You drew no attention from Hollywood producers, according to the blog post. The blog explains,
Riley found his way to San Francisco International Film Festival (SFFILM) and the Rainin Foundation—partners in creating the largest granting body for independent narrative feature films in the United States. He received a 12-month SFFILM FilmHouse residency and successive SFFILM Rainin grants for screenwriting and then packaging. Soon after he was selected for both the Sundance Screenwriters and Directors Labs. The Sundance Institute's Vanguard Award honored him for breakthrough innovation, originality and independent spirit. Sorry to Bother You premiered at the 2018 Sundance Film Festival and was purchased by Annapurna Pictures. The film earned box office success and critical praise with its theatrical release that summer.
"Riley is eager for the Bay Area's film scene to grow in its capacity to support new filmmakers, especially women and people of color. He believes the artistic community here can tell new and different stories in ways that haven't been done before," details the blog.
Image: Jean Melesaine
Boots Riley at the 2018 GIA Conference in Oakland, California.