From a Small Camp to an Artistic Landmark: The story of Zuni Youth Enrichment Project
From a Small Camp to an Artistic Landmark: The story of Zuni Youth Enrichment Project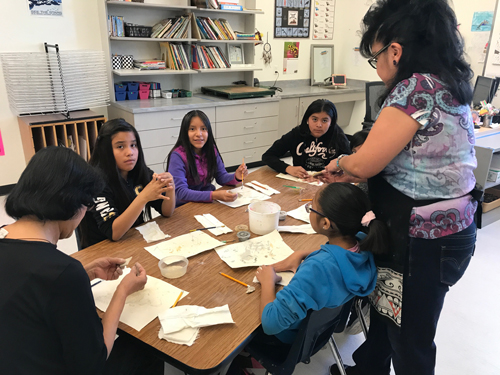 The Zuni Youth Enrichment Project (ZYEP) is a nonprofit organization committed to providing healthy summers and futures for Zuni children in New Mexico. In a three-part series of articles, Indian Giver tells the story of ZYEP "and how it has fostered relationships and leveraged funding to grow from hosting one small camp to becoming an artistic landmark and a formal hub for the Zuni artist community."
The article explains that for its first 10 years, the ZYEP found success as a community resource but the project had to borrow space from a school site to host its programs.
Through a rigorous application process, ZYEP was awarded a large and highly competitive grant through Art Place America, which would make it possible to plan, design and build a new youth center and community park. More than a safe place for children to play and interact, it would be specifically designed to reflect the identities and histories of the Zuni people. To do this, art would be incorporated at every stage, from design consultation with local artists, to the addition of artistic pieces throughout the physical park.
The article states that by involving and empowering local artists, ZYEP has created a new network of artistic professionals, "who can see through an artist's eye to provide the very best opportunities for Zuni youth."
Image: Indian Giver