Project Uses Collaborative Mural-Making Process at New York City Hospitals
Project Uses Collaborative Mural-Making Process at New York City Hospitals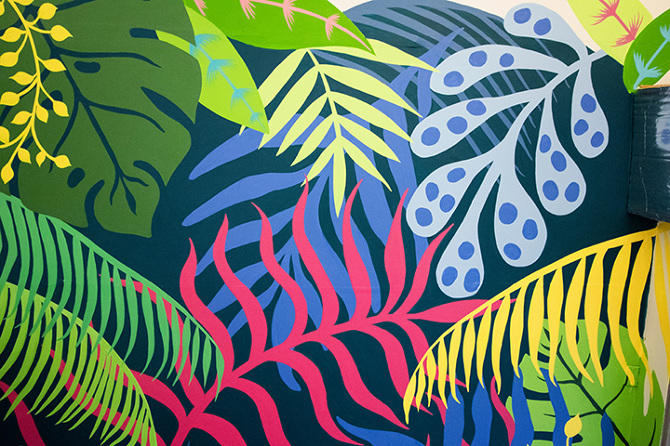 NYC Health + Hospitals' Arts in Medicine program announced recently the selection of nine artists that will lead the community-based mural projects at eight hospitals across New York City. Patients, staff, and local community residents will join forces with these artists to create an integrated internal or external mural at these facilities.
As the press release states, the project uses a collaborative mural making process to encourage creativity, lower stress, build trust, and increase engagement between the hospitals and members of their surrounding communities. The project is a component of NYC Health + Hospitals' arts-based initiatives, made possible through the Laurie M. Tisch Illumination Fund and the Mayor's Fund to Advance New York City.
"The murals and the collaborative process to create them not only increase community engagement and improve patients' experiences, they are instrumental in creating a more positive work environment for the frontline staff and health care workers who face enormous pressure every day. These murals will be a lasting testament to the power of art to bring communities together, reduce stigma and improve lives," said Laurie Tisch, founder and president of the Laurie M. Tisch Illumination Fund.
Read here about the initiative, the artists, and their assigned hospitals facilities.
Image: Detail of a mural by Carla Torres, one of the selected artists