Placemaking Through Sound: Chamber Music America in Louisiana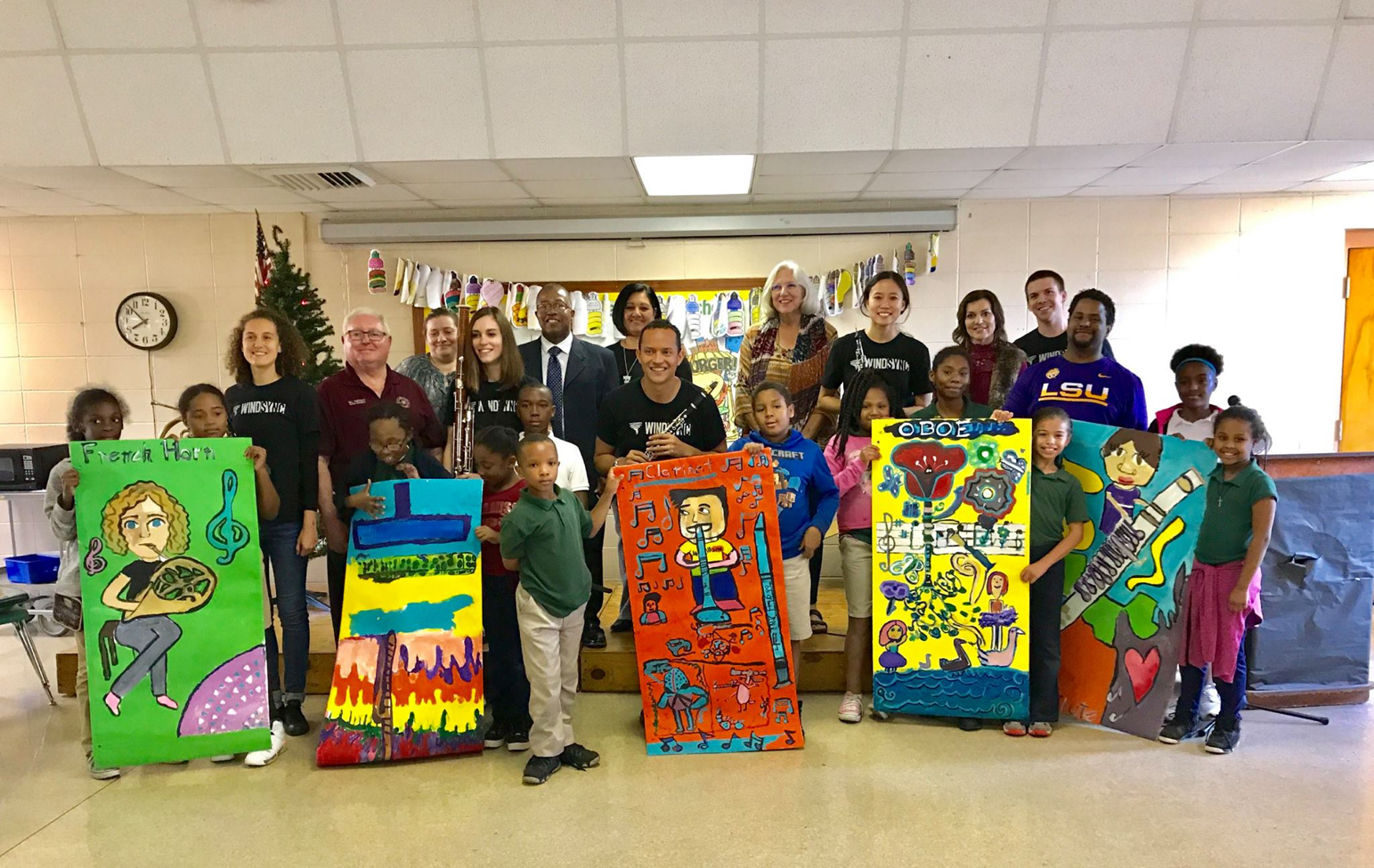 "What could a great place sound like?" That's the question that the nonprofit organization Project for Public Spaces (PPS) asked in an article to discuss a program by Chamber Music America (CMA) that provides a distinct take on creative placemaking specifically through music in place.
Supported by a grant from the National Endowment for the Arts (NEA), in 2017, CMA put in motion the Sound Places program, a collaboration with PPS and the Louisiana Division of the Arts (LDOA). Two musical ensembles, WindSync and Westerlies, were selected for residencies in Opelousas and Rivertown Kenner, two of Louisiana's cultural districts.
The public program began in early 2018 with the goal of bringing attention to the intersection between the state's musical heritage and local opportunities for placemaking, explains the article by Katherine A. Peinhardt.
In one approach, Westerlies focused their residency on the Kenner Farmers' Market, helping shape a new future for the market, bringing together vendors and a City Councilmember. A new location reinfused life into the market and the possibility for self-determination by the market's community. The ensemble's involvement spurred a plan for weekly performances by local musicians and led to an oral history project as the Westerlies recognized there is "the need to unearth the wealth of local knowledge in order for their residency to have a long-lasting impact on the area."
WindSync, on the other hand, worked to leverage student creativity to stimulate a love of learning among the students of South Side Elementary, by introducing their instruments at a storytelling assembly, and at Southwest Elementary, where they put on concerts with the school band and engaged with art classes. Local "leaders of the cultural district guided members of WindSync in harnessing the local passion for music…creating a 'bit of ceremony' around the town's most underused spaces."
Read the details of the ensembles' work here.
Image: Project for Public Spaces
Southwest Elementary students' artwork, created in response to Windsync's performances