A Partnership to Discuss Creative Strategies for Commemorative Justice
A Partnership to Discuss Creative Strategies for Commemorative Justice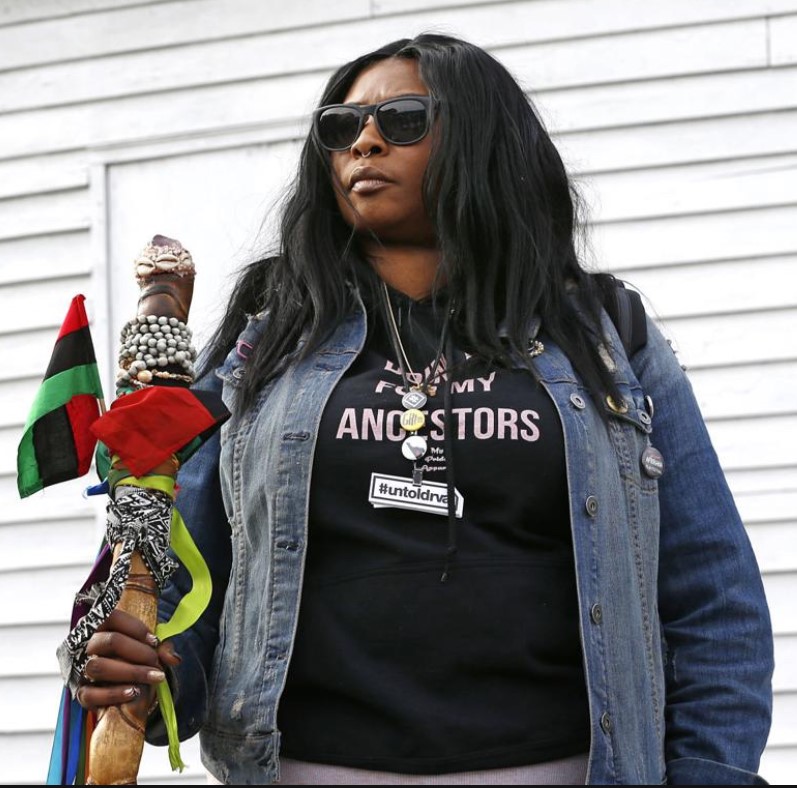 The educational initiative 400 Years of Inequality is partnering with the U.S. Department of Arts and Culture, a grassroots artist network, for a free Citizen Artist Salon on May 16th. This salon, according to the announcement, would explore place-based creative strategies for truth-telling and collective healing.
This year marks the 400th anniversary of the 1619 arrival of the first enslaved African ancestors trafficked across the Atlantic Ocean and sold in the U.S. Presenters Arielle Julia Brown, Free Egunfemi, Havanna Fisher, and Robert Sember will offer tools, resources, and tips for Citizen Artists interested in bringing about what Richmond-based tactical urbanist Free Egunfemi has termed "the Commemorative Justice movement" to resurrect deliberately submerged narratives through arts-based observances in their own communities.
This salon, "Creative Strategies for Commemorative Justice," took place Thursday, May 16, at 6:00 PM (Eastern Time).
Image: 400 Years of Inequality