Member Spotlight: Walton Family Foundation
Member Spotlight: Walton Family Foundation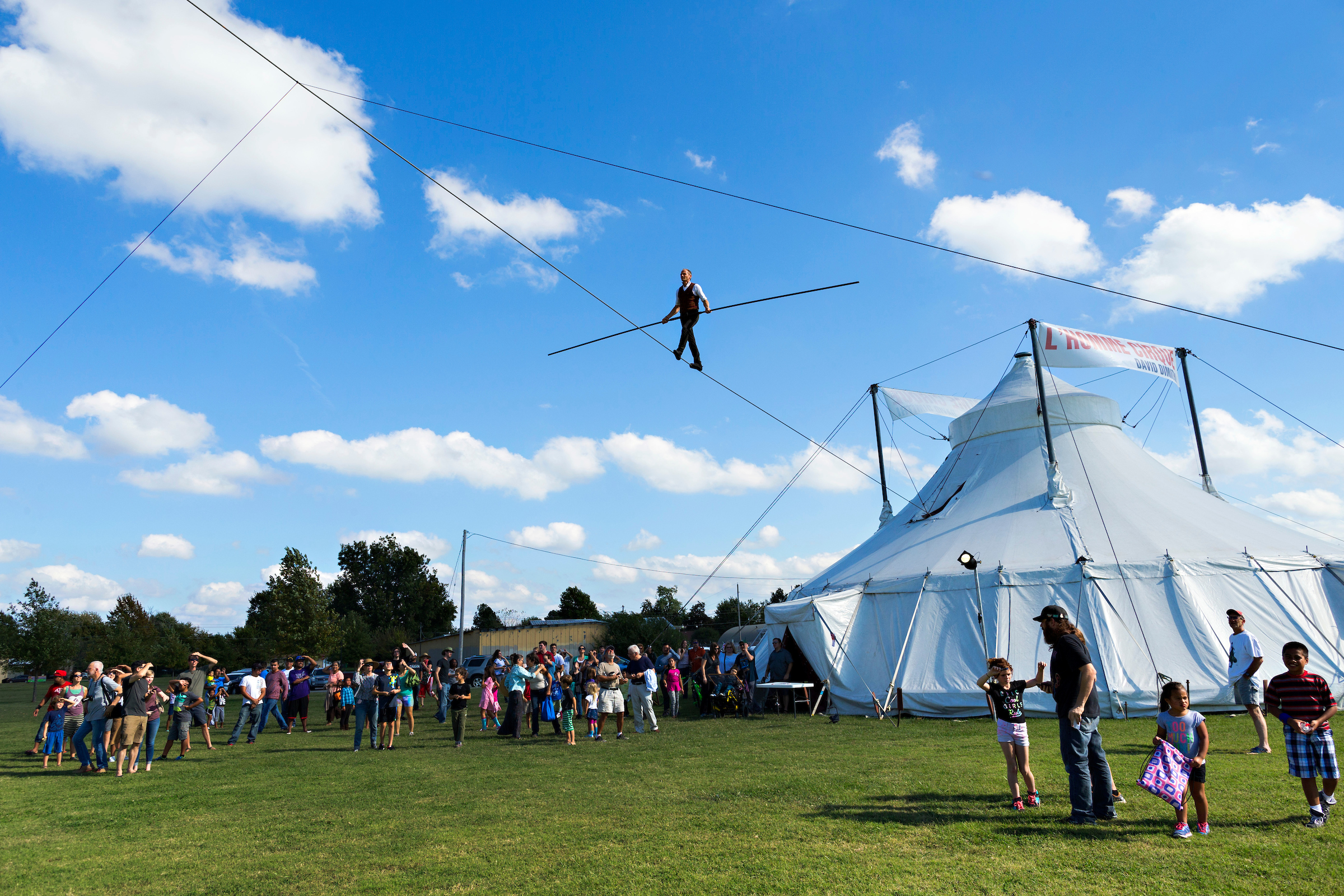 For the month of August, GIA's photo banner features work supported by the Walton Family Foundation.
As part of its Home Region Program, the Walton Family Foundation is helping enhance quality of life in Northwest Arkansas through increased access to the arts and culture. Recognizing the barriers small towns and underrepresented populations often face, the foundation is bringing creative opportunities directly to the people.
Its funding initiatives like The Wheel Mobile, a traveling pottery studio, and Latine Youth Theatre Project, which empowers the region's growing Hispanic population to tell its story on stages and in the community.
To better showcase the region's diverse cultural offerings, the foundation is also partnering with organizations like the Fayetteville Roots Festival, an urban music and food gathering, and the Artist's Laboratory Theatre Project to support culturally-relevant programming such as La Gran Posada.
Building on the success of Crystal Bridges Museum of American Art, the foundation is helping create new opportunities for artists and audiences alike with innovative spaces like the Momentary, a future contemporary arts venue, and TheatreSquared, a year-round professional theatre.
The foundation is helping cement the region's future artistic growth by partnering with Artspace to uncover ways to create and sustain affordable spaces for those in the creative fields. Whether for creators, participants or observers, the Walton Family Foundation is committed to ensuring the arts remain accessible to all.
Click here to meet the artists, musicians, chefs and other Walton Family Foundation grantees making an impact on the culture of Northwest Arkansas.
The Walton Family Foundation joined Grantmakers in the Arts in 2017.
You can also visit the Walton Family Foundation's photo gallery on GIA's Photo Credits page.
Image / Courtesy: Walton Family Foundation
Potluck Arts staged a new kind of circus production that transcends language barriers in Springdale, Arkansas, a city with a large immigrant population.