Member Spotlight: Seattle Office of Arts & Culture
Member Spotlight: Seattle Office of Arts & Culture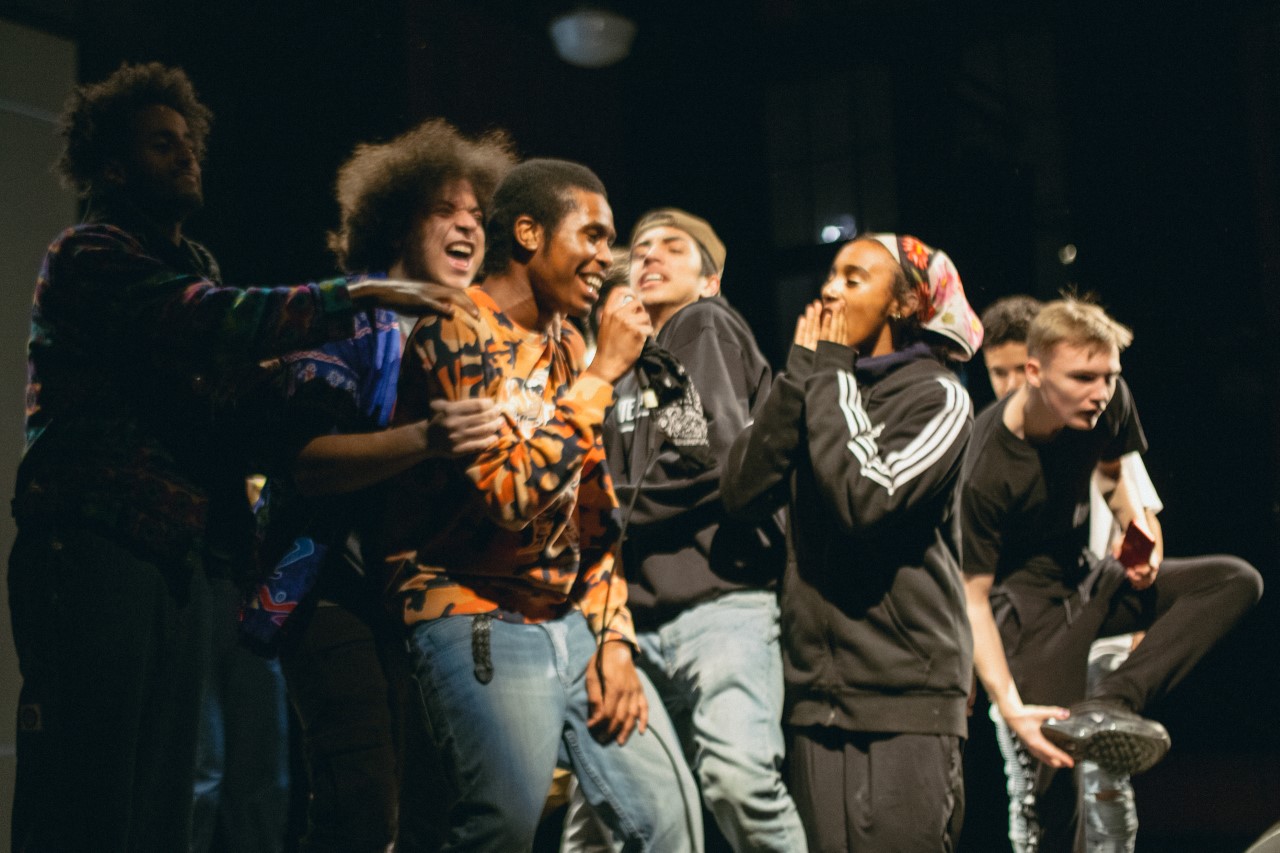 For the month of June, GIA's photo banner features work supported by the Seattle Office of Arts & Culture.
The Seattle Office of Arts & Culture manages the city's public art program, cultural partnerships grant programs, the Langston Hughes Performing Arts Institute, and The Creative Advantage initiative "in the effort to foster a city driven by creativity that provides the opportunity for everyone to engage in diverse arts and cultural experiences." In alignment with the City of Seattle's Race and Social Justice Initiative, the office works to eliminate institutional racism in their programs, policies and practices.
Randy Engstrom, director of the Seattle Office of Arts & Culture and Grantmakers in the Arts board member, authored the following piece.
While excitement in the middle of a crisis is hard to muster, inspiration abounds. The COVID-19 pandemic hit Seattle's arts and cultural sector just as hard as the rest of the country, and we were among the first to respond and react to the new restrictions. At the same time, our community was among the first to respond to the need - and the outpouring of support, mutual aid, and generosity has been a heartwarming reminder of what we can do together. Within the first month of our Governor's stay home order we provided $1.5 million in relief to organizations and individuals through direct funding and rent relief. We are also working across the state the partner with the rest of our sector, forging new relationships, strengthening existing ones, and pooling resources to help make a bigger impact for artists and cultural organizations in Washington.
As we forge ahead, I'm inspired by the vision of a future that is more inclusive, and requires better outcomes for those that have been excluded from the wealth and prosperity that have been shared among the few. I'm hopeful for a future where artists are upheld as central pillars for a community. We are laying the ground work with civic partners, philanthropy, and the private sector to craft a new inclusive civic and economic narrative whereby arts organizations, and creative workers are centered in the recovery strategy. Let's use our values to center cultural producers, those who help us connect, nourish and uplift, and invest in the industries and sectors that will help us process this extraordinary moment in history with storytelling and reflection and healing. That future leaves me genuinely excited.
Seattle Office of Arts & Culture joined Grantmakers in the Arts in 2012.
You can also visit the Seattle Office of Arts & Culture photo gallery on GIA's Photo Credits page.
Image: Avi Loud
Totem Star artists support Kiddus Fecto during Winter Magic. Totem Star is a Seattle Office of Arts & Culture grantee.