Member Spotlight: NDN Collective
Member Spotlight: NDN Collective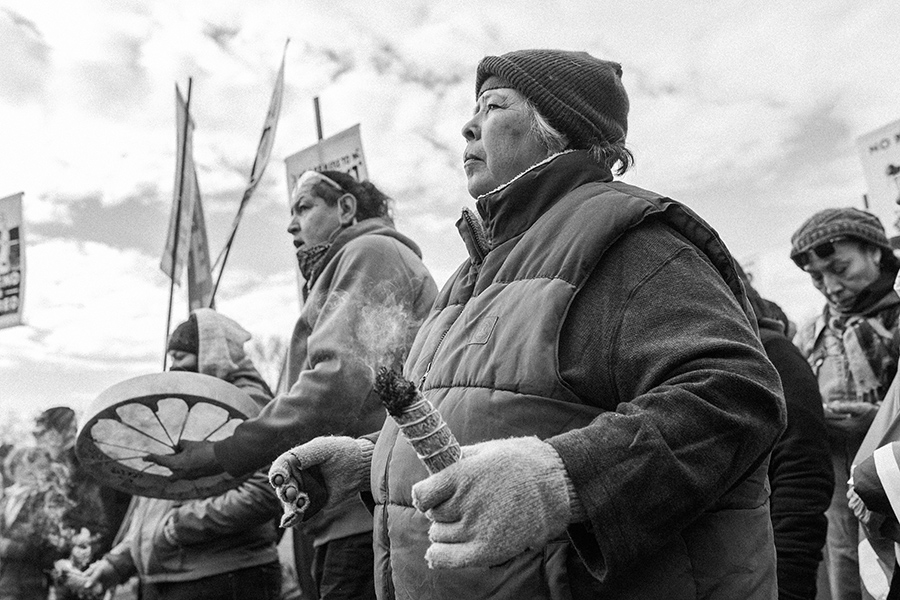 For the month of September, GIA's photo banner features work supported by NDN Collective.
NDN Collective is an Indigenous-led organization dedicated to building Indigenous power.
Through organizing, philanthropy, capacity building and narrative change, NDN creates sustainable solutions on Indigenous terms. Barely two years old, NDN's growth and impact has been exponential. This is largely due to the integration of artists in strategies to uplift and amplify NDN's narrative work and direct action.
NDN is new to GIA, but its Director of Grantmaking, Gaby Strong, brings history in the field, and currently serves as a GIA board member. NDN is especially committed to the voice and power of Indigenous artists as they convey compelling messages, stories, and images for Indigenous justice and equity. NDN recently released the Radical Imagination Grant program, calling on Indigenous artists to radically imagine the future, a new and better normal, a world that is just and equitable for all people and the planet.
By October 2020, six artists will be selected from throughout the U.S. territories, later to be joined by four artists from Canada and Mexico. Indigenous artists were among the 20 Land Defenders arrested on July 3, 2020 while protesting Trump's visit to Mount Rushmore. Charges are still pending against many of those who chose to take a stand on Treaty Land within Oceti Sakowin Territory of the Black Hills - He Sapa, a sacred site. This became the impetus for NDN's LandBack campaign which calls for the honoring of treaties and Indigenous sovereignty.
NDN Collective joined Grantmakers in the Arts in 2020.
You can also visit NDN Collective's photo gallery on GIA's Photo Credits page.
Image: NDN Collective