Member Spotlight: Longhouse at The Evergreen State College
Member Spotlight: Longhouse at The Evergreen State College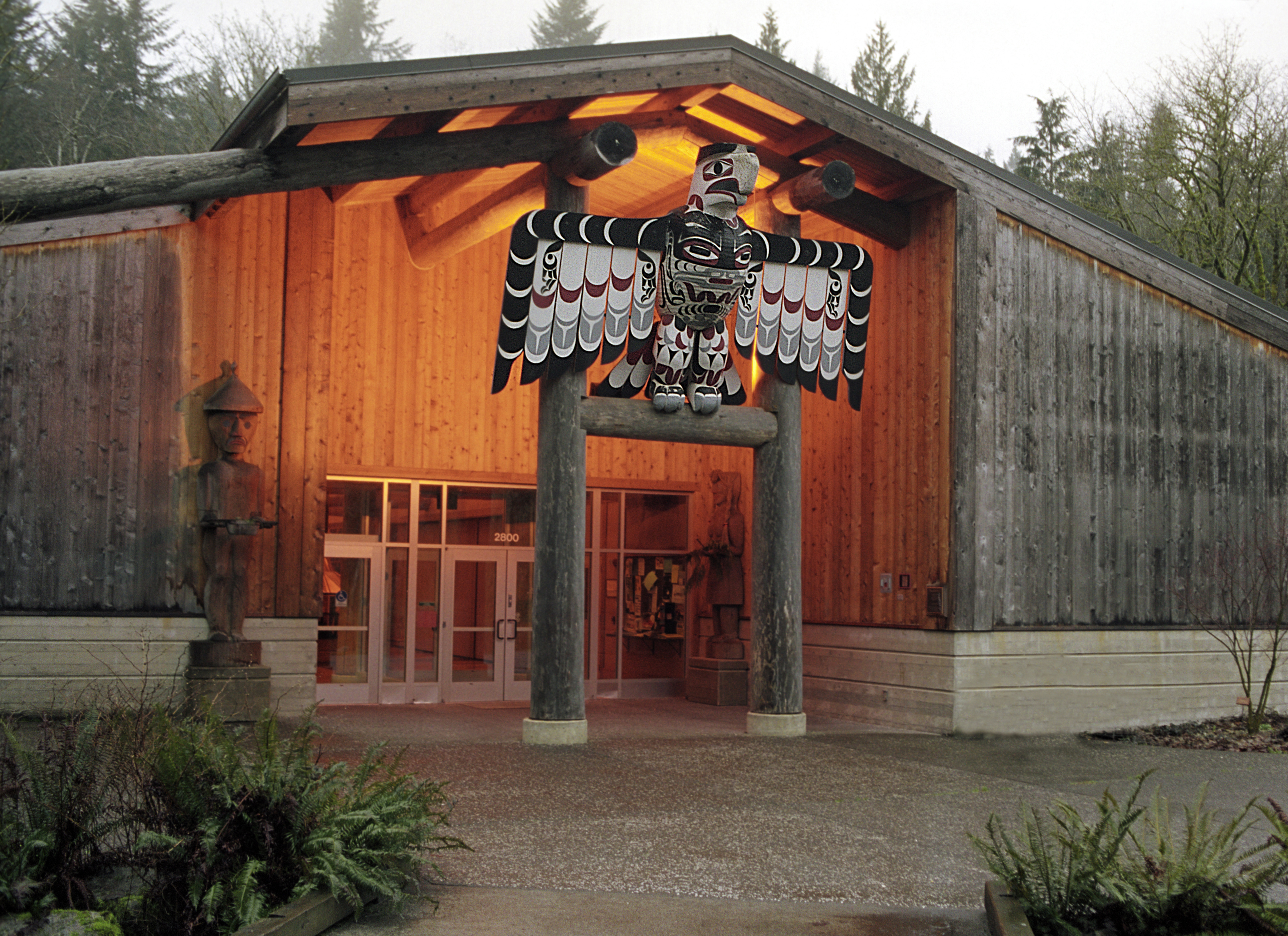 For the months of December and January, GIA's photo banner features work supported by Longhouse at The Evergreen State College, in Olympia, Washington.
This is the text Longhouse's team submitted for this Spotlight:
As the s'gʷi gʷi ʔ altxʷ "House of Welcome" Longhouse at The Evergreen State College celebrates its 25th anniversary, we are reminded of the ancestral words of two Longhouse elders: "Artists were the first historians", shared Skokomish spiritual leader and NEA National Heritage Award winner Gerald "Bruce" Miller. Also known by his Twana name, Subiyay observed how we can look to the art of a people to understand their heritage and identity.
Over the decades, we have supported the work of artists who carry on important traditions as they teach cultural art forms across the generations. These art works become touchstones for future generations, reminding them of who they are as citizens of their unique and diverse Tribal Nations.
We also acknowledge the late master weaver Hazel Pete (Chehalis), who said "Native people have always used what was available—and today we have the world." Our grantmaking program supports artists in customary art forms and those who express themselves in glass, digital imaging, and other contemporary media. Reflecting on the continuous evolution of Indigenous arts and cultures, Tlingit/Tahltan carver Dempsey Bob reveals that "what is considered contemporary today will be considered 'traditional' 100 years from now."
At the heart of this work is an affirmation of Native sovereignty and a commitment to Indigenous art to heal the damages of colonialism and promote Indigenous resurgence. The Longhouse provides the infrastructure and grantmaking support to artists to enable them to carry out this important cultural work at individual and community-based levels.
Longhouse at The Evergreen State College joined Grantmakers in the Arts in 2019.
You can also visit Longhouse' photo gallery on GIA's Photo Credits page.
Currently celebrating its 25th anniversary, the s'gʷi gʷi ʔ altxʷ Longhouse at The Evergreen State College was the first building of its kind on a public campus in the US. The Longhouse's grantmaking focuses on promoting Native arts and cultures in the broader Pacific Northwest. Image: Martin Kane