Member Spotlight: Fractured Atlas
Member Spotlight: Fractured Atlas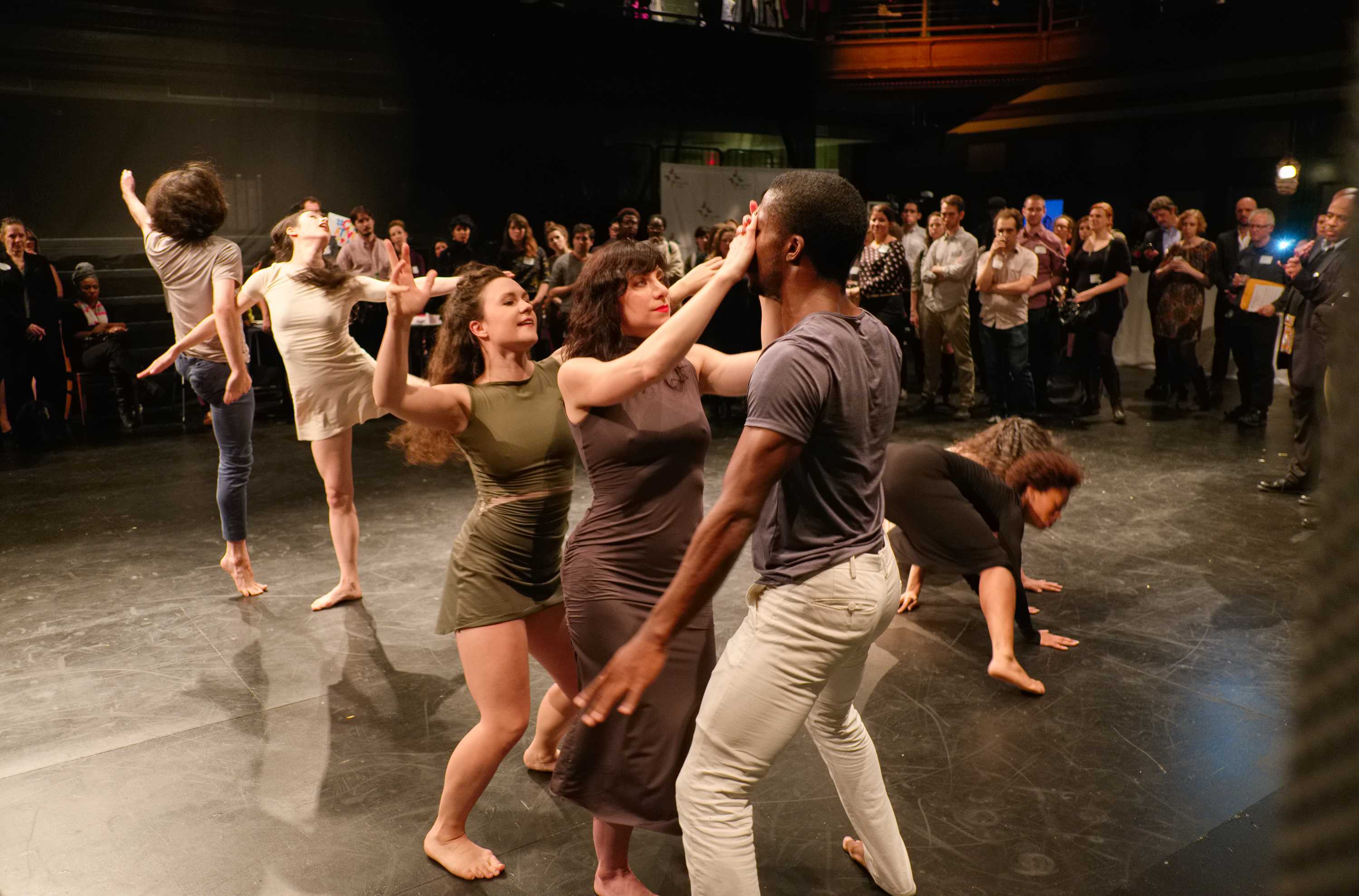 For the month of July, GIA's photo banner features work supported by Fractured Atlas.
Fractured Atlas is a national service organization committed to removing barriers to artistic expression for artists and arts organizations working in all disciplines. To level the playing field for artists throughout the cultural ecosystem, Fractured Atlas has committed to transforming itself into an anti-racist/anti-oppressive (ARAO) organization.
This work began in earnest in 2016 with comprehensive all-staff trainings led by third-party facilitators with expertise in equity and inclusion. In 2017, staff created safe spaces to continue these conversations within two caucuses: a people of color caucus and a white caucus. The caucuses meet on a monthly basis, promoting responsibility and accountability among white staff, and limiting burdens on staff of color. The same year, Fractured Atlas released anti-racism and anti-oppression community guidelines that now apply to all stakeholders (including members) within their community.
Regarding that commitment, Fractured Atlas states:
This commitment is grounded in our belief that change is possible, and that our work and that of the artistic community as a whole will grow stronger as oppression is eliminated. Fractured Atlas will therefore ensure that its work accurately reflects and uses the variety of knowledge of all peoples as the basis for all of our activities; that it recognizes the leadership of disenfranchised and oppressed individuals and groups to bring about anti-oppressive change; and that it acknowledges the existence of discrimination and makes a conscious effort to challenge oppression.
In April 2018, Fractured Atlas expanded its focus to better include artists with disabilities, and is currently reviewing its programs, website design, and educational content to determine how accessibility can be improved.
Fractured Atlas's next move is determining how they can leverage their position in the field to direct more institutional dollars to artists of color, immigrant artists, artists with disabilities, and others working at the grassroots.
Fractured Atlas joined Grantmakers in the Arts in 2012.
You can also visit the Fractured Atlas' photo gallery on GIA's Photo Credits page.
Image: Tom Starkweather
Fractured Atlas members enjoy a performance by member artists and fiscally sponsored organization ChristinaNoel & The Creature at a Fractured Atlas member event at the Irondale Center in Brooklyn in October 2015.