Member Spotlight: Denver Arts & Venues
Member Spotlight: Denver Arts & Venues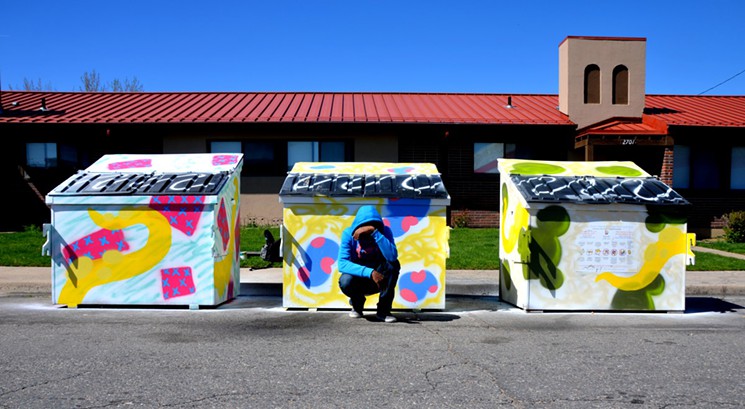 For the month of March, GIA's photo banner features work supported by Denver Arts & Venues.
Arts & Venues is the City and County of Denver agency responsible for operating some of the region's most renowned facilities, oversees the Denver Public Art Program, Create Denver, and Arts Education Fund, among other cultural grants and events. Their mission is to amplify Denver's quality of life and economic vitality through premier public venues, the arts, and entertainment opportunities.
Denver Arts & Venues is committed to diversity, equity and inclusiveness (DEI) in their programs, initiatives and decision making processes. Using a DEI lens, their grant programs support individual artists, creative businesses, art and cultural organizations, neighborhood groups, and social impact agencies.
A few of the programs Denver Arts & Venues is excited about include the DEI Mini Grants Program, the Urban Arts Fund DEI Partnerships, and the McNichols Cultural Partner Program.
Working with the City of Denver's Human Rights & Community Partnerships Commissions, the DEI Mini Grant Program supports community-driven projects that incorporate arts and culture in the spirit of diversity, equity and inclusion. In this program, the commissions are in charge of designing the program, how is implemented, outreach, development of guidelines and decision-making process. Denver Arts & Venues' role is to provide funding and facilitate the process in support of the vision and leadership in these projects.
Through the Urban Arts Fund DEI Partnerships, Denver Arts & Venues has engaged Denver Health's Methadone Clinic, Gilliam Juvenile Detention Center, and Denver's Road Home, a shelter for people experiencing homelessness. In all of these programs, artists, clients and participants come together in partnership to design and implement creative projects and transform areas into active community gathering spaces.
Denver Arts & Venues recognized the great need not just for funding but also for space, and the McNichols Cultural Partner Program was designed to offer space and financial support to artists and creatives. The agency waives rental costs and offers stipends to support program implementation to anyone in the community who wishes to use the venue to engage residents and visitors through arts, culture, or creative activity. The McNichols Civic Center Building, a beautiful historic building, is one of the most coveted event spaces in the city.
Working "with" community instead of "for" community has been "incredibly fulfilling" to Denver Arts & Venues and it is what drives their efforts. "It is my privilege to do this every day," says Tariana Navas, director of cultural affairs for the agency.
Denver Arts & Venues has been a GIA member since 2016.
You can also visit their photo gallery on GIA's Photo Credits page.
Image: Courtesy of Denver Arts & Venues. P.S. You Are Here (Funding Program) / Birdseed Collective (grantee).