Member Spotlight: Creative Work Fund / Walter & Elise Haas Fund
Member Spotlight: Creative Work Fund / Walter & Elise Haas Fund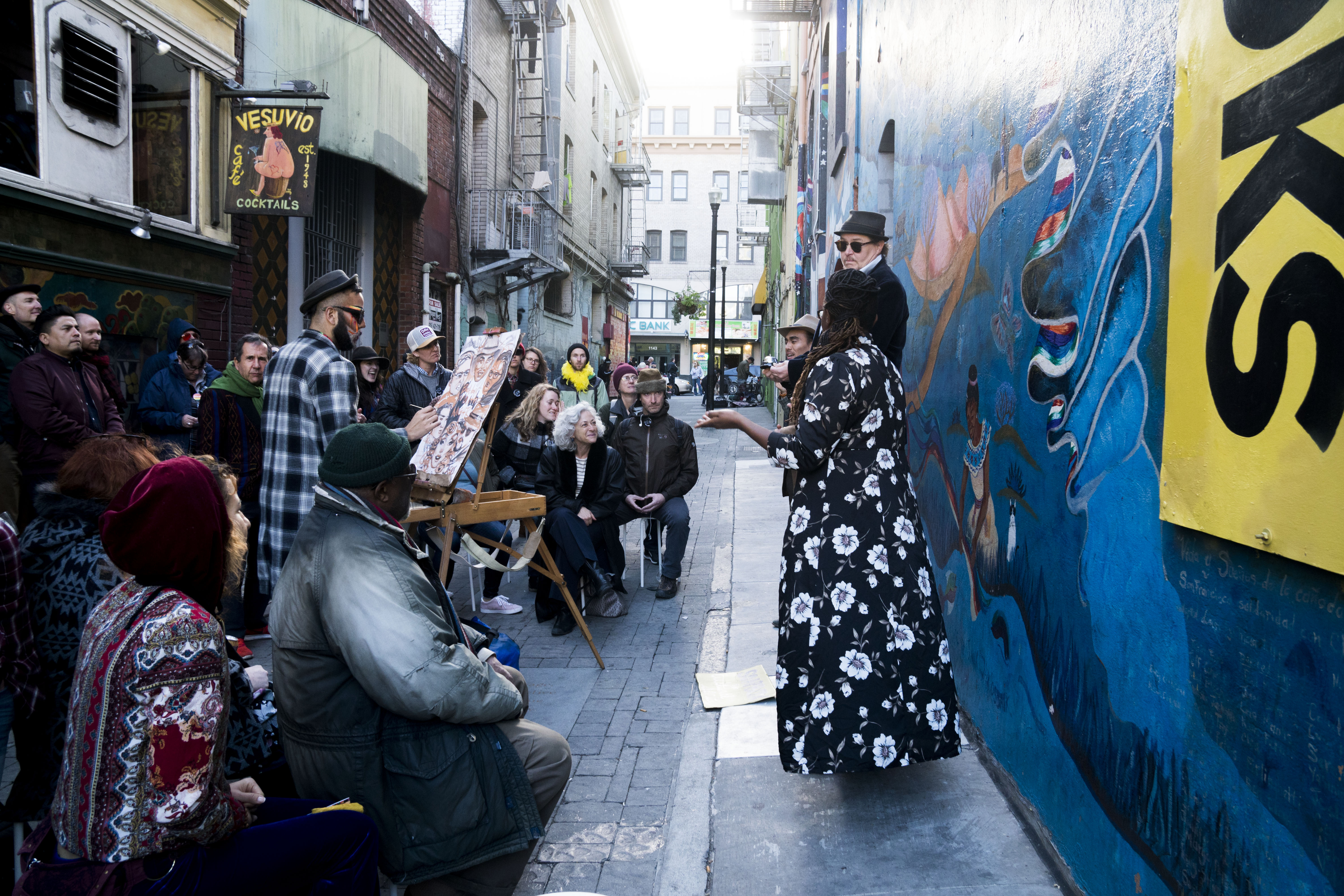 For the month of May, GIA's photo banner features work supported by the Creative Work Fund of the Walter & Elise Haas Fund.
The Creative Work Fund supports artists creating new works through collaborations with nonprofit organizations. Artists from 11 Bay Area counties may collaborate with any kind of nonprofit and have experimented with everything from new approaches to the violin concerto to an improved bird nesting environment on an island off the San Mateo coast.
The Creative Work Fund was launched by four family foundations in 1994 to assert that artists should be supported to make art and that artmaking had value in multiple settings. It is a program of the Walter & Elise Haas Fund that also is generously supported by The William and Flora Hewlett Foundation.
Each year, the Creative Work Fund awards 15-17 grants of up to $40,000. To date, it has invested $12.1 million in 354 projects. It has been featured in a GIA conference round table about funder collaborations and GIA Webinars about working with peer review panels.
In their own words, the program "celebrates the role of artists as problem solvers and the making of art as a profound contribution to intellectual inquiry and to the strengthening of communities."
The Creative Work Fund invites artists and nonprofit organizations to create new art works through collaborations. Artists are encouraged to collaborate with nonprofit organizations of all kinds.
According to the Creative Work Fund's webpage, four principles that guide its work are:
Artists' creativity merits philanthropic support.
Individual creativity is the source of cultural richness and diversity.
The belief that the arts can be a powerful vehicle for problem solving and community renewal.
Collaborative efforts among artists, organizations, and their constituents can generate a productive exchange of ideas and bring the arts to new audiences.
While artists' practices have changed over the years, the Creative Work Fund has continued its study of and investment in collaboration furthering the view that projects based in partnerships can broaden artists' networks and abilities to sustain themselves, and that many artists bring valuable skills in collaboration to share with the nonprofit sector.
The Walter & Elise Haas Fund has been a GIA member since 2007.
You can also visit the Creative Work Fund's photo gallery on GIA's Photo Credits page.
Photo courtesy: Chani Bockwinkle
Seth Eisen collaborated with Shaping San Francisco to create, "Out of Site," a deeply researched, performance-filled walking tour of LGBTQ history in San Francisco's North Beach neighborhood. Pictured is a re-enactment of "Blabbermouth Nights," freewheeling poetry performances hosted by Jack Spicer and Madeline Gleason, who were key figures in the San Francisco Renaissance of the 1950s.