Member Spotlight: Colorado Creative Industries
Member Spotlight: Colorado Creative Industries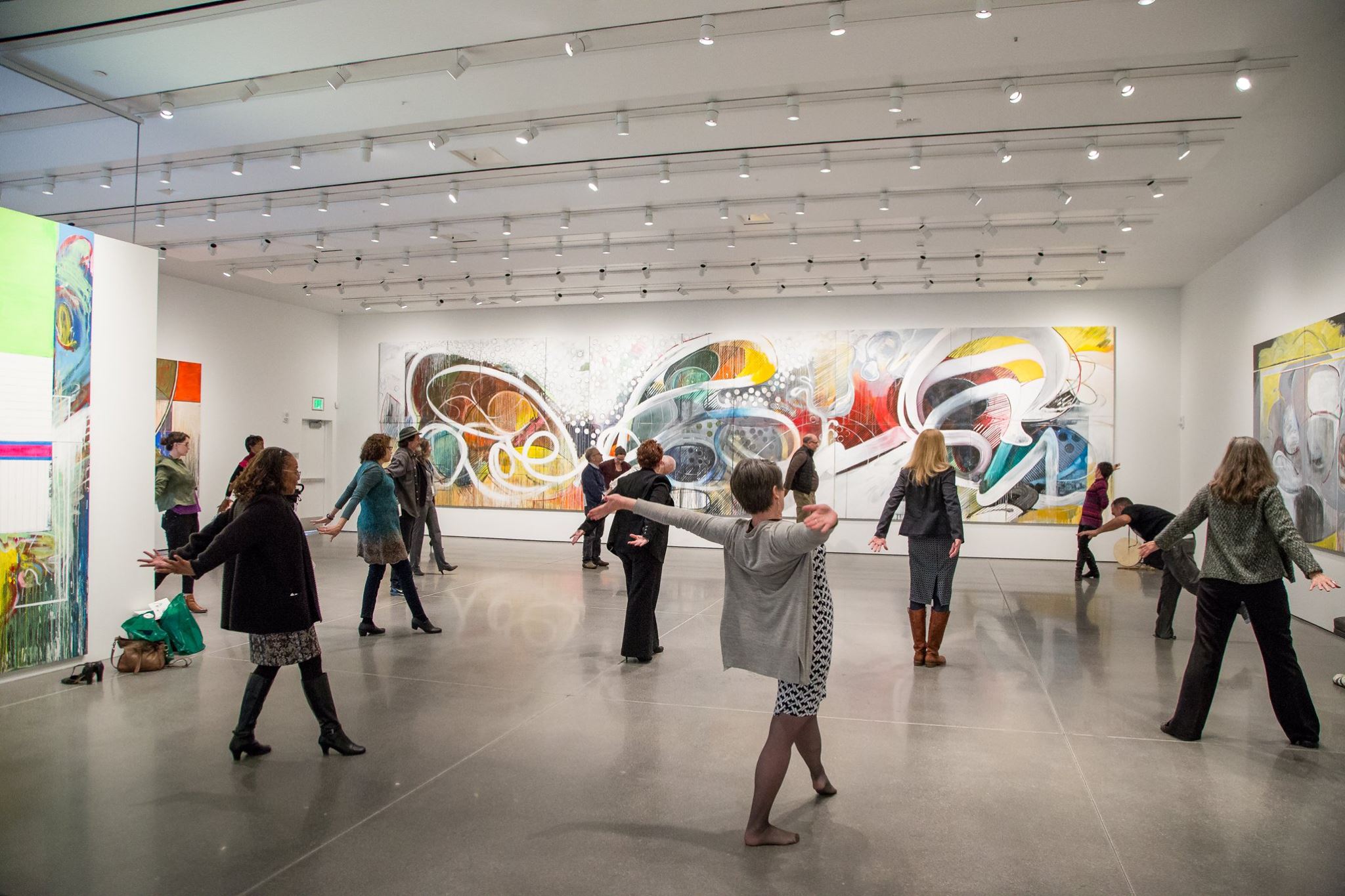 For the month of September, GIA's photo banner features work supported by Colorado Creative Industries.
Colorado Creative Industries (CCI) in the Governor's Office of Economic Development works to promote, support and expand the creative industries to drive Colorado's economy, grow jobs, and enhance quality of life. The agency works to develop communities through creative placemaking initiatives in underserved, rural, and remote areas of the state. Colorado has a booming creative sector with $13.7 billion in creative industries earnings comprising 4.3 percent of state GDP, more than mining or transportation. According to the National Endowment for the Arts, the state ranks No. 1 in the nation for the percentage of residents engaged in creative pursuits.
CCI believes in the potential for arts to influence change across sectors. Approaching creative placemaking through partnerships maximizes public funds through shared investment strategies and paves the way for greater access and inclusion.
Programs that reflect these beliefs include,
Space to Create Colorado, a partnership between the Colorado Department of Local Affairs, the Boettcher Foundation, Gates Family Foundation, History Colorado, and Artspace to develop affordable creative sector housing, collaborative work space and studios in Colorado's rural, small town and mountain communities.
Arts in Society, a collaborative grant-making program fosters intersectional social work by supporting the integration of arts and culture into multiple disciplines critical to the health and well-being of Coloradans.
Creative Forces and the Military Arts Connection, is a partnership with the Cultural Office of the Pikes Peak Region, AFTA, and the NEA providing an online tool that connects military service members, veterans and their families to a wide variety of local arts enrichment experiences.
One of the programs the agency is most excited about is Colorado Change Leader, a leadership development initiative that empowers cultural and civic leaders to become catalysts for change in their communities. There are over 100 Colorado Change Leaders statewide.
"The Change Leader training is a great opportunity for individuals to gain leadership skills that can help communities address local needs through innovative arts solutions," said Margaret Hunt, executive director of Colorado Creative Industries. "They also become part of a larger network of people regionally committed to positive change in communities through the arts and creative development."
Colorado Creative Industries joined Grantmakers in the Arts in 2015.
You can also visit the Colorado Creative Industries photo gallery on GIA's Photo Credits page.
Image: Courtesy of Mike Pach of 3 Peaks Photography and Design
Hands-on experience The Moving Voice at the Colorado Creative Industries' Creative Forces Summit.