Member Spotlight: Bronx Council on the Arts
Member Spotlight: Bronx Council on the Arts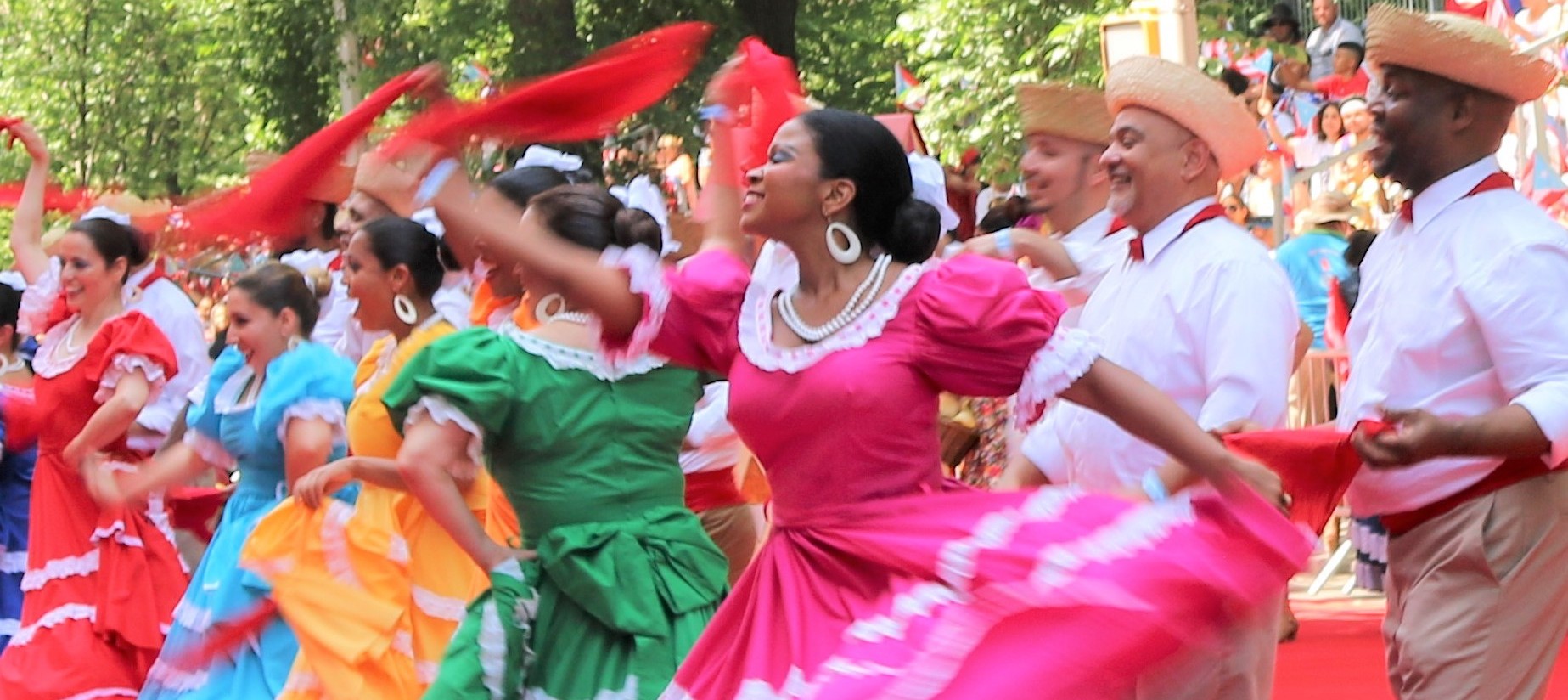 For the months of December and January, GIA's photo banner features work supported by the Bronx Council on the Arts (BCA). Founded by visionary community leaders in 1962, the BCA is dedicated to advancing cultural equity in the Bronx.
From creative placemaking and arts advocacy to the provision of services for artists and programming for youth and seniors, BCA was the first organization in the Bronx to focus equally on supporting local artists, serving the community, and catalyzing relationships between the two.
BCA serves a constituency of some 1.4 million residents, 1,000+ artists, and 250 arts and community-based organizations with cultural services and arts programs, including grants, workshops, arts advocacy, and cutting-edge exhibitions. Over the years, BCA has adapted its programs to serve the ever-changing needs of the borough's cultural ecosystem, evolving into an acclaimed cultural hub for the Bronx.
A new chapter of BCA's history began in 2015 with the acquisition of a donated 7,300 square foot facility in Westchester Square. The building is estimated to open in spring/summer 2019 and will serve as the cultural anchor of this neighborhood, housing offices, and space for public programs, artist services, and archival storage.
BCA fosters original arts practices and advocates for social justice though programs such as the Longwood Art Gallery @ Hostos and Grantmaking initiatives. With funding from the NYC Department of Cultural Affairs (DCLA) and the NYS Council on the Arts (NYSCA), we offer financial support to artists, arts collectives and organizations through Community Engagement Grants and the recognized Bronx Recognizes its Own (BRIO) award for artistic excellence. BRIO incorporated for the first time in 2018 a "Street Art" category to recognize the Bronx's long and unique history and contributions to art works created beyond the context of traditional venues, such as graffiti and poster art.
With its programs and investments, BCA helps foster an inclusive and equitable cultural landscape in the Bronx and in New York City in general. Their programs focus on the allocation of resources among artists from under-represented communities, as well as among under-resourced nonprofit organizations, who then give back to the community and contribute to making the Bronx one of the most culturally vibrant boroughs.
Bronx Council on the Arts joined Grantmakers in the Arts in 2011.
You can also visit the Bronx Council on the Arts photo gallery on GIA's Photo Credits page.
Image: Hilda Rivera-Pantojas
Following in the Footsteps of Bomba, funded by a 2018 BCA Arts Fund Grant, engaged local artists and the community in a series of workshops, a panel discussion, and public presentations to create a choreographic piece that denotes different styles of Bomba dance.