Member Spotlight - Alternate Roots
Member Spotlight - Alternate Roots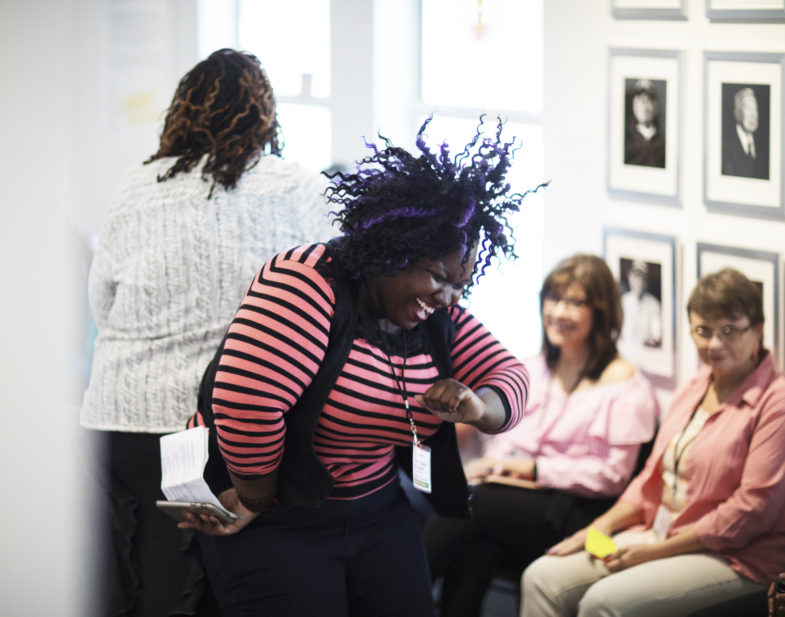 For the month of November, GIA's photo banner features work supported by Alternate ROOTS.
Alternate ROOTS was founded in 1976 at the Highlander Center in New Market, Tennessee in order to meet the distinct needs of artists committed to making work in, with, by, for and about their communities, and those whose cultural work strives for social justice. For 44 years, the organization's work continues to focus on the South – a region rich with culture bearers working towards social justice. "Ours is a region facing great inequities. It's also a region with a great depth of civil rights history and organizing practice to draw upon. ROOTS is committed to the health, strength, vibrancy, and balance of each artist and communities they serve," according to Alternate ROOTS.
In July, the organization launched its newest endeavor, Partners for Change. An evolution of Alternate ROOTS' existing grantmaking programs, Partners for Change provides catalytic, multi-year investments in BIPOC artists and community organizers. Designed in partnership with the Surdna Foundation, this initiative provides six recipients with $75,000 over the course of three years with additional matching funds for technical assistance, support, and services.
With the development of Partners for Change, ROOTS is reimagining the organization's approach to philanthropy through a values-aligned, people-centered framework that prioritizes the elimination of all forms of racism, oppression, and economic injustice. The inaugural cohort includes a diverse group of projects, all of which share an equal commitment to art, activism, and community. Selected projects are: [b]REACH: adventures in heterotopia, Coastal Resilience Lab, Hollerin Space, Idle Crimes & Heavy Work, LOUD: New Orleans Queer Youth Theater Ensemble, and TINYisPOWERFUL.com.
Alternate Roots joined Grantmakers in the Arts in 2009.
You can also visit Alternate ROOTS' photo gallery on GIA's Photo Credits page.
Built out of the success of ROOTS' Partners in Action program, Partners for Change deepens ROOTS investment in BIPOC artist and organizations. In this picture, PIA participant Ahmané Glover. Image: Toni Smailagic