"Many of the Most Critical Racial Equity Practices are Best Grantmaking Practices"
"Many of the Most Critical Racial Equity Practices are Best Grantmaking Practices"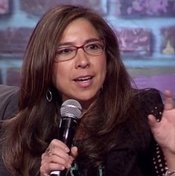 In a recent interview with Philanthropy News Digest, Lori Villarosa, founder and executive director of the Philanthropic Initiative for Racial Equity (PRE), discussed racial equity, racial justice, and how the philanthropic field is working towards a more just society.
Considering the understanding of racial justice within philanthropy, Villarosa sees it as a sign of success that "much of what is happening in the field is being led either by newer groups, by mainstream groups that are finally coming more fully to the table, by activists without any clear ties to philanthropy, or by change agents within foundations themselves."
Addressing where has philanthropy made the most progress in terms of advancing racial justice/equity issues and what kinds of metrics PRE uses to measure that progress, Villarosa said:
What's harder to measure because the data isn't available but is easy to see from the vantage point of someone who spends an absurd amount of time at philanthropic convenings is the undeniable increase in the sheer number of foundation staff and leaders who are so much more knowledgeable and engaged and pushing for their institutions to support racial justice work.
But there is still much work to be made for a better field and society, explains Villarosa:
Of course, we can't overlook how much still needs to be accomplished — the philanthropic practices that are still perpetuating so much inequity, the outrageous lack of funding going to people of color-led work — all of which is complicated by the attacks on our democracy, the racists who feel more emboldened, and the terrifying levels of dehumanization we are witnessing in this country and too many other places around the globe.
According to Villarosa, "many of the most critical racial equity practices are in fact simply best grantmaking practices."
Image: Philanthropy News Digest