How to Write Your Cultural Equity Statement: Queens Council on the Arts shares some tips
How to Write Your Cultural Equity Statement: Queens Council on the Arts shares some tips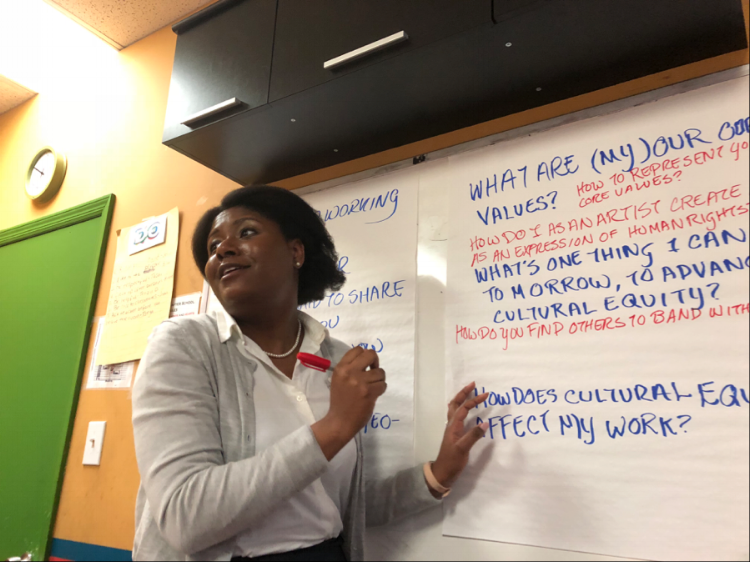 "Why do you need a cultural equity statement?" "Isn't a mission statement enough?" Those are the questions Hoong Yee Lee Krakauer, executive director of the Queens Council on the Arts (QCA), used to introduce a post in which she lays out how and why QCA developed its cultural equity statement.
The QCA, according to Lee Krakauer, believes progress "towards a better world can be achieved when an organization takes practical steps forward, internally and externally, in addressing issues of diversity, equity, and inclusion."
Lee Krakauer takes the reader through the QCA's process and how "as a result, every decision we make now reflects consideration of this statement whether it is about hiring, board recruitment, fundraising, community development, programming, or what we're serving at our next reception."
The post continues with some ideas on how to begin a conversation about what cultural equity means and how organizations can take their own steps to write their own cultural equity.
Image: Queens Council on the Arts website