This is How One Foundation Dealt with its Limited Life
This is How One Foundation Dealt with its Limited Life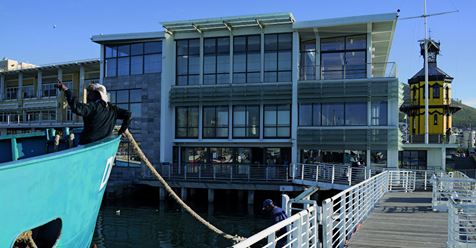 More foundations are choosing to operate within a limited lifespan. For The Atlantic Philanthropies, "the commitment in 2002 to close its doors by 2020 reflected founder Chuck Feeney's Giving While Living approach to philanthropy and his desire for the foundation's funds to achieve maximum impact within that time frame and beyond."
That's the beginning of the publication Atlantic released on their journey of challenges and opportunities of operating for a fixed period.
The foundation's website explains:
Atlantic, which plans to close its doors in 2020, completed its grantmaking at the end of 2016. Over 35 years, we invested a total of $8 billion in promising programs and people and in places where we saw the chance to create opportunity and promote greater fairness and equity for all. Because we believe that it's imperative to address deeply rooted problems sooner than later, many of our grants were "big bets" designed to produce lasting results.
In the book, Atlantic shares the steps it took to address the challenges the foundation faced toward the end while seeking to accomplish its programmatic goals: "how limited life shaped investment, staffing, operations, grantmaking, evaluation, and communication strategies."
Among the lessons Atlantic learned, the foundation says:
The closer a foundation comes to its final years of grantmaking, the greater the need for an investment plan with low volatility and greater predictability to ensure it can accomplish its programmatic goals.
To ensure knowledge gained over a foundation's history can help inform future philanthropic practice, start culling, synthesizing and archiving records early, while staff familiar with the work are still there. Consider partners to help reach your target audiences.
Image: The Atlantic Philanthropies