Drawings by Migrant Children Give a Glimpse Into Their Experiences in US Custody
Drawings by Migrant Children Give a Glimpse Into Their Experiences in US Custody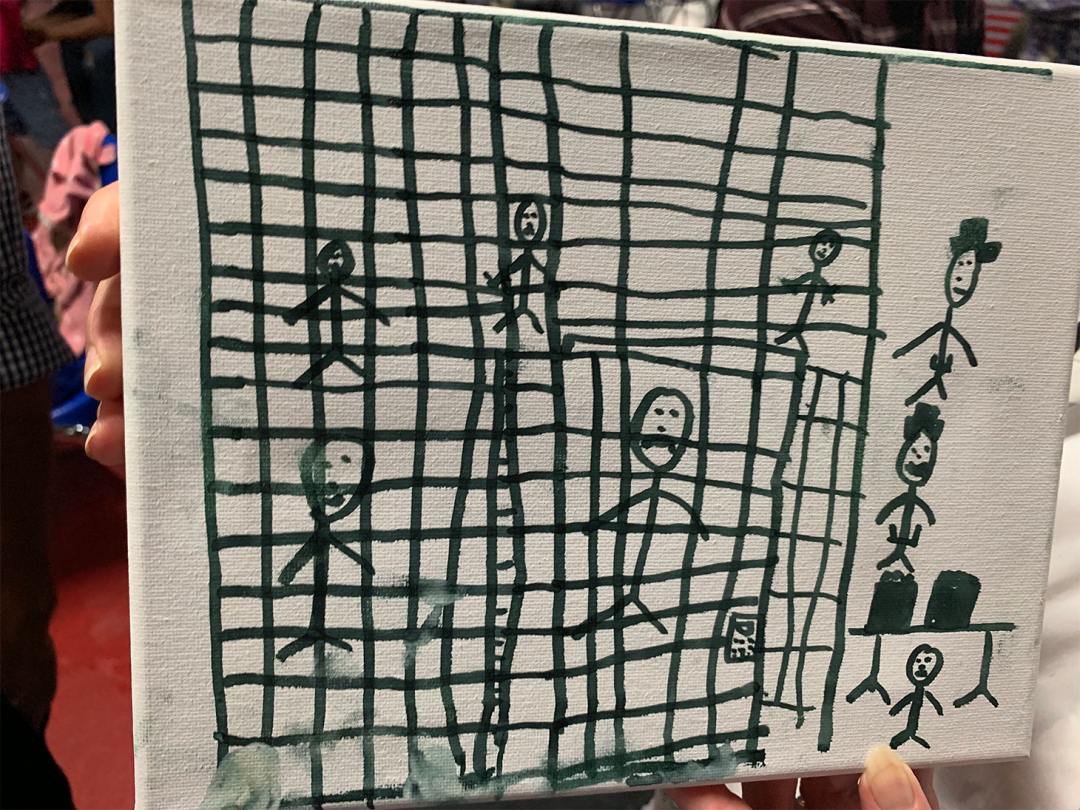 Drawings by migrant children, released recently by the American Academy of Pediatrics (AAP), depict how the children interpret conditions inside Border Patrol detention facilities, as media outlets like Time and Hyperallergic reported.
The drawings offer a window into trauma and how the children view their experiences in US Customs and Border Protection custody. Time explains,
Dr. Marsha Griffin, a pediatrician and spokesperson for AAP, toured the processing center, also known as the Ursula, last week. She said the children captured exactly what she saw there. The drawings, she says, are indicative of the trauma experienced by children in detention.
Read here the Hyperallergic article .
Image: American Academy of Pediatrics via Hyperallergic