A Blanket That Teaches About Native People and Shifting Power
A Blanket That Teaches About Native People and Shifting Power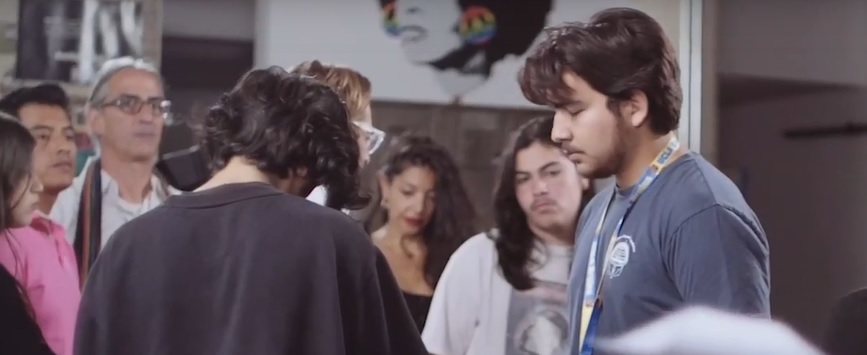 The Blanket Exercise, led by Native Americans in Philanthropy (NAP), is "a participatory simulation that teaches about Native people, the colonization of their land, and its consequences, and how oppression continues today," as Jen Bokoff, director of Stakeholder Engagement at Candid, reflected in an article published in Alliance Magazine, after participating in one session. The blankets, as she describes, represent Turtle Island (North America), while a time lapse of stolen land loops on screen.
Bokoff explains that, as the group collectively processed the experience, "it was clear that everyone had learned something new, and that this new knowledge had powerfully connected with some aspect of personal identity and/or work to be done. For some, they found a shared trauma. And for others, new appreciation for the land and its history emerged."
She continues,
As mostly philanthropy-serving organizations though, the new knowledge also provoked discomfort with the current state of philanthropic support to Native people. From 2002 to 2016, Native American people and causes received, on average, 0.45 per cent of total foundation funding. (Candid, 2019) Despite losing life, land, rights, culture, dignity, and peace while having to deal with oppressive societal challenges, Native people have not been historically central to philanthropic giving, and continue to be left out of philanthropic conversation, staffing, leadership, and funding today.
Bokoff expresses that even if this simulation was a single moment, for her it was "one of those profound moments of learning and emotion that doesn't happen often, and that words can't do justice." She finishes her article urging "individual and collective action to shift the power of philanthropy to more meaningfully include Native people in all aspects."
Image: Still image / Native Americans in Philanthropy website