An Arts Bridge: A foundation's effort to raise money in the wake of arts funding cuts
An Arts Bridge: A foundation's effort to raise money in the wake of arts funding cuts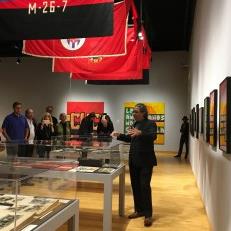 After the state of Florida dropped its funding to only $2.65 million for all arts organizations statewide (a dramatic decrease from the Florida Division of Cultural Affairs' recommendation of more than $41.6 million), a Tampa foundation seeks to sustain local arts organizations as they're facing catastrophic effects from the cuts in funding.
The Gobioff Foundation established the Tampa Bay Arts Bridge Fund at the Community Foundation of Tampa Bay. The initiative is similar to a disaster relief fund, which the public can donate to.
"The Tampa Bay Arts Bridge Fund is a short-term solution to get the organizations through this season as they look at other ways to generate this portion of the operating funding they had depended on from the state," said Neil Gobioff, president of the Gobioff Foundation.
The Gobioff Foundation's initial $100,000 donation to the Tampa Bay Arts Bridge Fund was matched by The Vinik Family Foundation, explains the foundation's press release. The goal is to mobilize the Tampa Bay community and raise the $2.49 million shortfall between the amount 32 Hillsborough and Pinellas County organizations qualified to receive from the state and the amount actually received.
Read the full details of the initiative.
Image: Facebook / Gobioff Foundation