Art to End Cash Bail: Formerly incarcerated women sell artworks to free others behind bars
Art to End Cash Bail: Formerly incarcerated women sell artworks to free others behind bars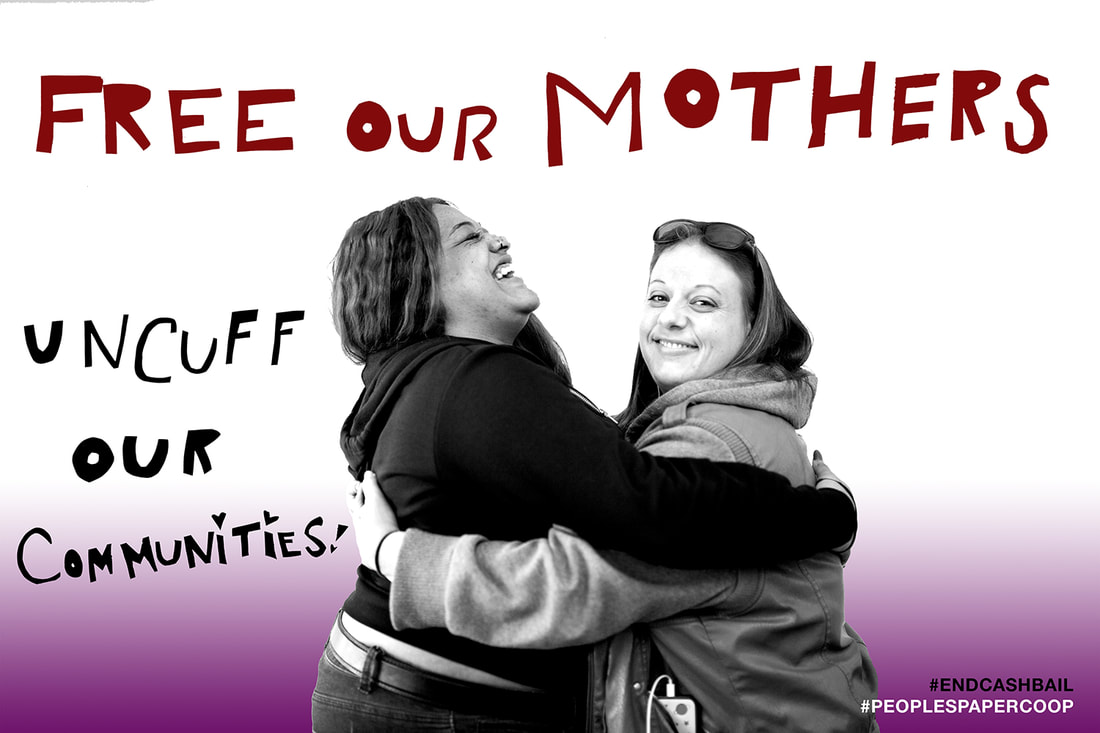 As part of Women in Reentry, a project of the People's Paper Co-op, for months, formerly incarcerated women have learned to make paper from their shredded criminal records, coming up with sayings that reflect their experiences behind bars, and then collaborating with artists across the country to turn their words and images into art.
Those works would be sold to raise money to bail out other Philadelphia area women for Mother's Day, as Next City reported.
The Philadelphia Community Bail Fund and People's Paper Co-op will be raising money to bail out as many mothers as they can, starting May 12, Mother's Day, and running until the money runs out, according to Next City. Two days after the bailout, on May 14, they would celebrate with a parade in Philadelphia, culminating in the 3rd Annual Women in Reentry Day rally and call to action around ending cash bail.
"We use art because first and foremost, art has been part of every successful social justice movement in the history of the world," said Mark Strandquist, co-founder of the People's Paper Co-op with Courtney Bowles, to Next City. "We really believe that stories are the seeds of real change. So until people are seen as fully human, laws, social services, programs and policies will never reflect their full humanity," Strandquist added.
Posters and t-shirts are available through the People's Paper Co-op, and donations can also be made directly to Philadelphia Community Bail Fund.
Image: People's Paper Co-op website