Alliance for California Traditional Arts Launches New Publication Exploring Health Equity
Alliance for California Traditional Arts Launches New Publication Exploring Health Equity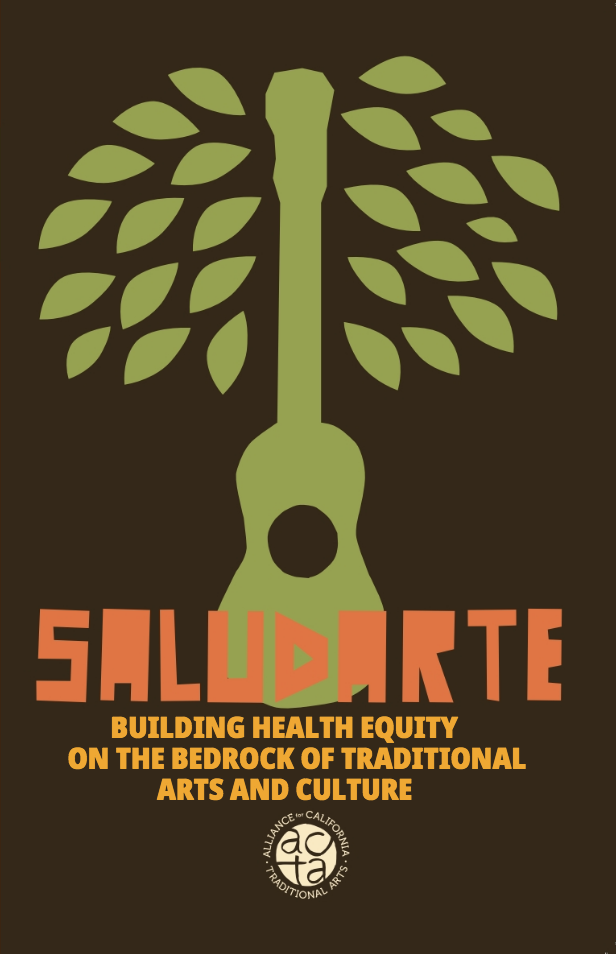 The Alliance for California Traditional Arts (ACTA) launched recently its latest publication SaludArte: Building Health Equity on the Bedrock of Traditional Arts and Culture.
SaludArte, available both in English and Spanish, is a reflection of nearly a decade of work in Boyle Heights as a part of the California Endowment's Building Healthy Communities (BHC) initiative. The bilingual publication, co-authored by Dr. George Lipsitz of UC Santa Barbara and ACTA, "explores what can happen when traditional artists engage cultural practices to address social determinants of health like structural racism, poverty, and other conditions that impact our ability to lead healthy lives where we live, work, and play," according to the announcement.
For more than a decade, ACTA has elevated traditional arts practices that center community knowledge and culture in campaigns for health equity. Our work has been critical in bridging the fields of art and health advocacy through traditional arts processes and values that inform local social justice efforts. The traditional arts organically create sustainable opportunities for co-creation, engagement, and collective change-they create paths for everyday activists to live into and practice the changes they want to see in their communities and beyond.
According to ACTA, its work in the communities of Boyle Heights, Santa Ana, Merced, and the East Coachella Valley between 2012 and 2020 integrated traditional arts into BHC campaigns addressing the social determinants of health. The SaludArte publication focuses on ACTA's work in Boyle Heights as well as the other sites, adapted to local conditions.
Image: SaludArte publication cover